newznew (Chandigarh) : Steelbird Hi-Tech India limited is one of the oldest and quality product manufacturers of Helmets in India having Technical Collaboration with BIEFFE– World's Number One in Helmets. Steelbird today is reckoned as one of the top class helmet manufacturer company across globe. Being a leading player of helmet manufacturing industry worldwide ,Steelbird is Exporting More than 2000 Articles to 50+ countries across the globe. Working with a customer focused consistent approach the company is committed to deliver supreme ISI mark helmet at competitive prices.
Leading Helmet manufacturer Steelbird has entered Nepal with the launch of its complete Model and  range. Steelbird marked its entry into the Nepal market by associating with 3 different distributors, in sync with its strategy to expand its presence in the SAARC Region.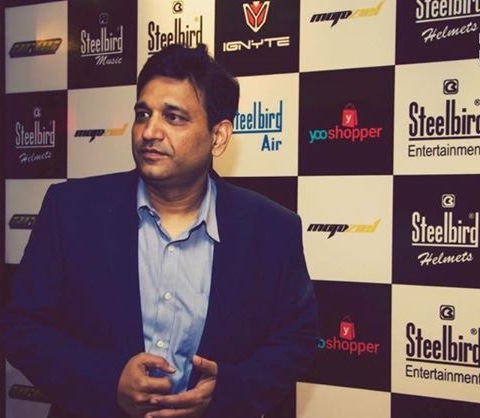 Shailendra Jain, Global Group head-Sales & Marketing (Steelbird Helmets) said: Our presence  in Nepal market since long is Indirect  But this time we are coming in organized way Directly to rock Steelbird presence in Big Way . Nepal is one of the major emerging markets for Two-Wheeler helmets. We are working on exclusive products / Decals too as per Nepal market demand which will surely appeal to the customers and bike enthusiasts.
We promise to take youth experience to Next level of style with unique specifications like sporting & unique decals, Ultra light, replaceable & washable Interiors, Ventilation, matching color combination with bikes etc.
Steelbird is offering various kind of helmets for two-wheeler riders, from open face for ladies to dirt helmets for motocross enthusiasts. Not compromising on safety, each helmet produced by Steelbird confirms to highest safety standards as they are based on High quality ABS shell and all the helmets are as per international safety standard.
Jain added : With so many motorcycle and scooter riders in Nepal, riders safety has become very important. Gone are the days when one  could ride on the roads of Nepal without a helmet or helmet with poor quality. A proper helmet is one of the main safeguards against permanent brain injury or death when a rider is involved in an accident.