Confiscates 4 Kg heroin and 3 Kg smack from Inspector's house
Recovers Illegal pistol, live cartridges and Rs. 16.50 lakh cash during searches
newznew (Chandigarh) : Punjab Police Special Task Force today arrested Police Inspector Inderjit Singh for providing protection to narcotics smugglers and organizing trafficking of narcotics through his associates.
Disclosing this here today STF Chief Mr Harpreet Singh Sidhu ADGP informed that after registration of case against the accused Inspector, joint raids were conducted by various STF teams led by Mr. Mukhwinder Singh AIG/STF, Jalandhar, Mr. Snehdeep Sharma, AIG/STF Ludhiana and Mr. Harpreet Singh AIG/STF Rupnagar. Based on the investigations a case FIR No. 1 dated 12.06.2017 was registered by ADG STF under section 59 (2) (b) of the NDPS Act, 1985, and u/s 218, 466, 471, 120-B IPC at STF Police Station SAS Nagar against Inspector Inderjit Singh (No.108/Amritsar) and DSP Jaswant Singh.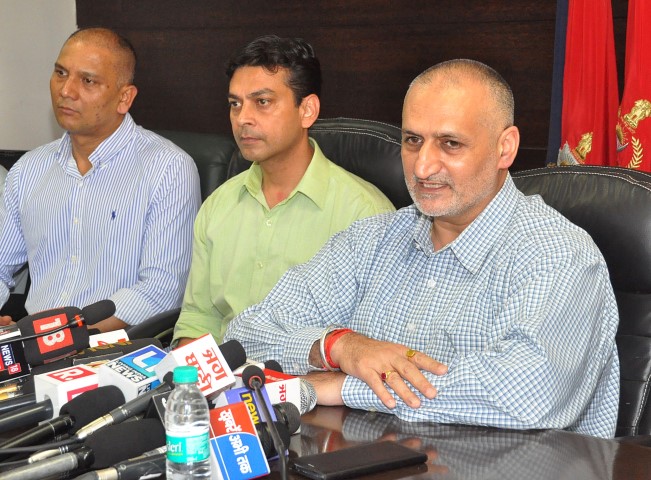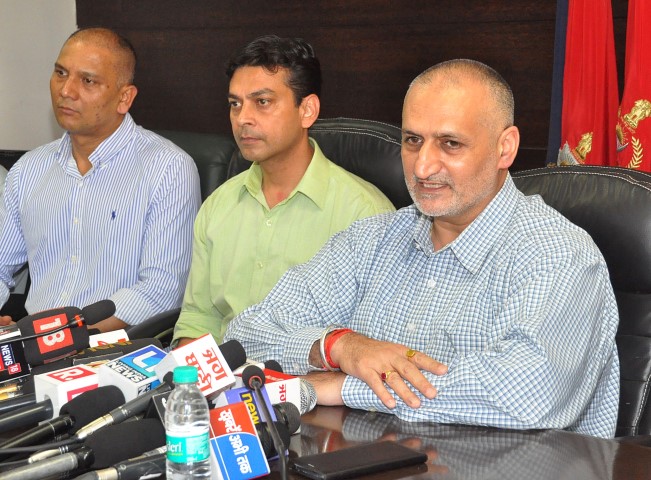 He revealed that during search operations, live cartridges of various calibre, one illegal 9 mm pistol made in Italy, cash to the tune of Rs. 16.50 lakh and 3550 GB pounds were recovered from his residences. "On the initial interrogation and his disclosure statement, further recovery of 4 Kg heroin and 3 Kg smack was made from his second residence at Government quarter No. 3, Phagwara. After these recoveries, more sections were added to the FIR which included u/s 22, 61, 85 of the NDPS Act, 1985 and 25, 54, 59 of Arms Act", he added.
Giving more details Mr Sidhu said reliable source have provided information to the STF that Insp. Inderjit Singh, who was under transfer to Ferozepur Range, had earlier worked in Tarntaran district for a long period and was involved in nefarious activities with some narcotics smugglers. STF chief added that during the years 2013 and 2014, the accused had played a big role in providing protection to smugglers operating in his jurisdiction and he himself was organizing smuggling and trafficking of narcotics through his associates.
Mr Sidhu further said the accused had made recoveries of narcotics in the past but with the motive of obtaining illegal gratification from those in his custody on the promise of helping them in their cases and later getting some of them acquitted through flaccid investigation.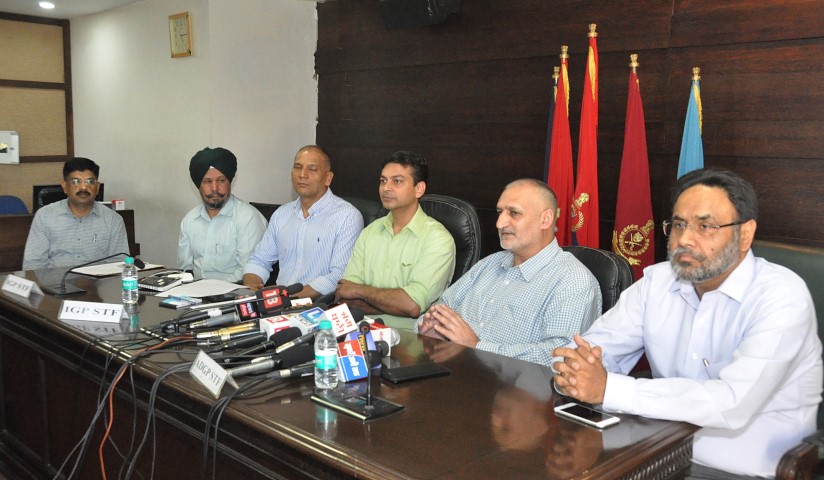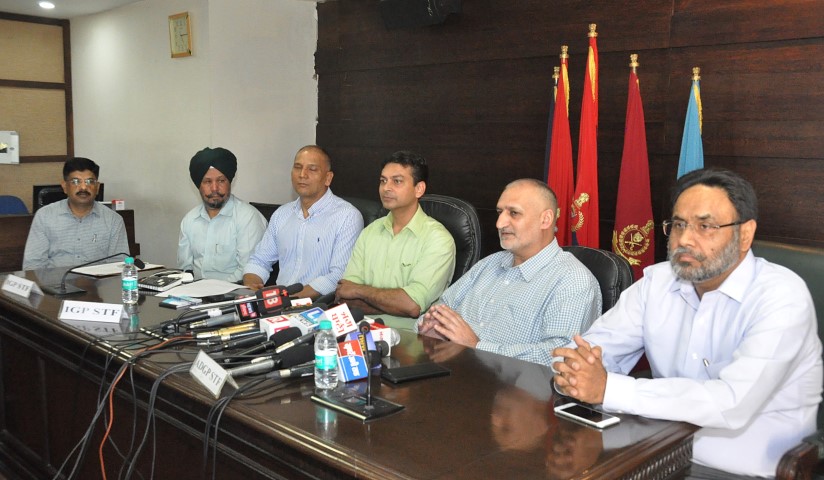 He further added that the STF was already analyzing the cases acquitted of during the period of last five years in which commercial quantity of narcotics was recovered. On receipt of information from field units, it was found that in FIR No.155/2013, FIR No. 100/2013 and FIR No.85/2013 of district Tarntaran, the trial courts have acquitted the accused smugglers on grounds that Inspector Inderjit Singh, who held the substantive rank of Head Constable at the time of registration of cases and subsequent investigation, was not competent to investigate the narcotic cases as per the provisions/rules of the NDPS Act, 1985.
Mr Sidhu said the accused Inspector had deliberately committed glaring discrepancies during investigation of above said cases to favour the accused. "These cases were referred to IGP/Border Zone and SSP/Tarntaran, who in their reports have ascertained these facts and recommended criminal action against the accused Inspector Inderjit Singh and DSP Jaswant Singh under section 59(2) of the NDPS Act, 1985.
He informed that a case had already been registered against Inspector Inderjit Singh by the Punjab Vigilance Bureau under section 7, 8, 13 (2) of the Prevention of Corruption Act, 1988 which was under investigation.
Mr Sidhu added that the State government was committed to foil the nefarious designs of smugglers in the State and STF was on the right track to curb the smuggling. He added that no person would be spared if found guilty after investigation. He said that the investigation of this case was entrusted to Mr. Mukhwinder Singh AIG/STF, Jalandhar under the supervision of Mr Pramod Ban IGP/STF Jalandhar Zone with the objective of unearthing the entire network of smugglers.