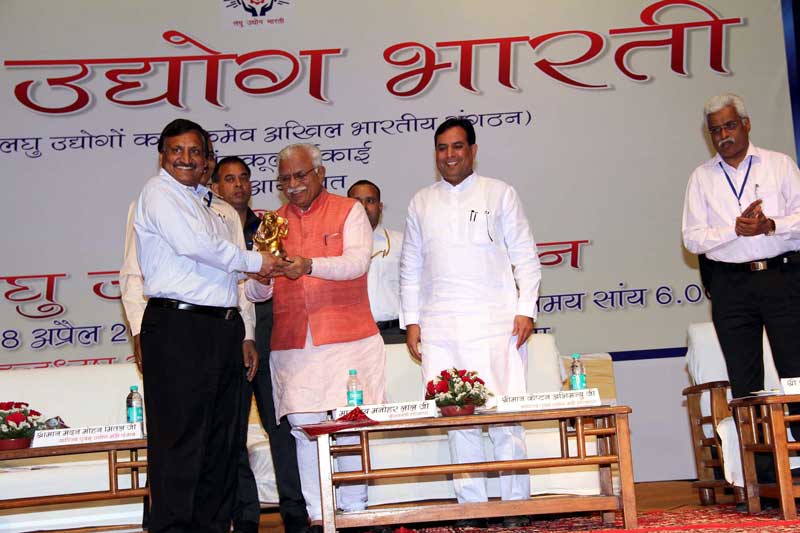 NewZNew (Chandigarh) : Mr. Satish Gupta, Executive Director-Stylam Industries, Panchkula has awarded with First Generation Entrepreneurs of Haryana state. Mr. Gupta received award from Mr. Manohar Lal Khattar,   Chief Minister, Haryana recently during an event organized by Laghu Udhyog Bharati at Panchkula.
Stylam Industries has been awarded the prestigious award for its significant contribution in country's GDP, employment generation and skill development. The award recognizes valuable contributions of Indian exporters to the growth of an Indian economy.
On receiving the award, Mr. Gupta said that, the award aimed to demonstrate the powerful economic development potential of local entrepreneurs. It showcased their innovative and resourceful achievements. Moreover, the industries would need to bring qualitative changes while focusing on technology and research. In coming times he would work exceedingly to provide skill-development opportunities to the youths of India, he assert.