NewZNew (Chandigarh – Kulbir Singh Kalsi) : An interactive press meet was organised by Institute of Disaster Management & Fire Science, Chandigarh to discuss various issues that are required for capacity building  and for preparedness in the emergent situations like earthquakes and other natural calamities.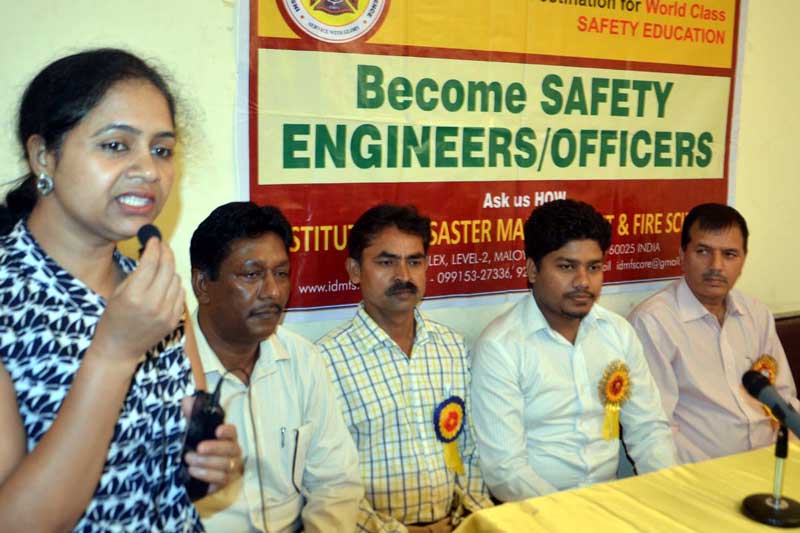 Speaking on this occasion, Shri M.L. Sharma,  Station Fire Officer, Chandigarh Municipal Corporation highlighted the need and concern about the compulsory training for preparedness to handle the emergent situations  in disasters like earthquakes, fire and other emergencies.
Mr. Ankur Kumar Chauhan  briefed  representatives of the  media about activities being carried out by the IDMFS-The Safety Masters.  He also highlighted the demand of compulsory training in the area of  disaster management and stressed the role of all citizens so that national loss in terms of money and human sufferings could be saved  which results in growth of GDP of India.   He also highlighted various fire tragedies occurred in India be it AMRI hospital, Kolkatta or Meerut Fire Tragedy and Mandi Dabwali fire disaster which are blot on our safety concerns.
Mr. Ankur Kumar Chauhan also briefed the press about major milestones achieved by IDMFS institute by way of providing training to the   cadets both  for meeting the National and International demands of the industry and other industrial houses.  IDMFS provides safety qualifications to the interested cadets and has already placed number of students into various government and industrial sector establishments.
Ms. Chanchal  thanked the press and media for their concern about the safety for bringing India into more safer situations.