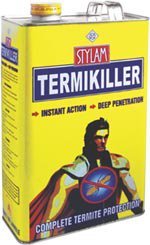 NewZNew (Chandigarh) : Stylam Industries Limited the city based leading manufacturer in decorative laminates, adhesives, interior & exterior claddings  has introduced 'Termikiller'.
Termikiller is an eco-friendly product for preventive action against termite attack. It has advanced ANPEX formula for deep penetration and complete protection of wood and structure from termite attack. It is non-toxic, safe and environment friendly.
Mr. Rajesh Pillai, Head – Brand and Communication, Stylam Industries Limited said that Termikiller would protect furniture from termites and borers. It was ready to use, dark brown and could be mixed with oil based paints and primers."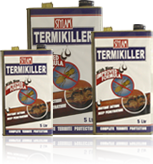 The other features of Termikiller are; protects and prevents from Termites and borers, ready to use, dark brown and can be mixed with oil based paints and primers.
It should be used by removing dust, grease particles from the surface. Apply one coat of Termikiller to the surface with brush or spray, On highly affected areas it can be applied two or three times to get the desired results. Do not dilute with any other product as it may reduce its effect and Brush, Spray and injection can be used.