Fixes deadline to complete by the end of July
Finalises new facelift of town hall with heritage look at a cost of Rs. 20 crore
Hall Gate-Golden Temple passage to have complete underground electrification
Reiterates to shape Amritsar as most developed city in the country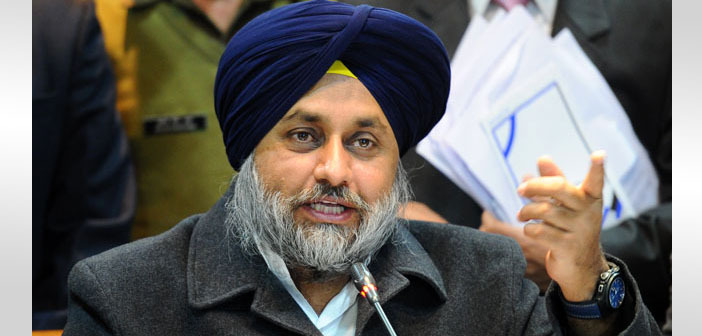 NewZNew (Chandigarh) : Punjab Deputy Chief Minister Mr. Sukhbir Singh Badal has decided to establish a unique by invitation "Urban Haat" which will showcase the unique food culture as well as handicrafts of the holy city of Amritsar by July this In a high level meeting held here late last evening, Mr. Badal while reviewing the ongoing development projects in Amritsar said this one of its own kind of "Haat" would house Amritsar's as well as Punjab's best eateries and handicrafts. He said the best such establishments would be invited for this purpose so they could run their ventures here in the heart of city in front of Guru Teg Bahadur Hospital. Mr. Badal asked the authorities to expedite the tendering and other procedures so that this prestigious project could be dedicated to the people of state.
Reviewing the restoration of Town Hall, Mr. Badal said it should be recreated with its rich heritage ambience along with construction of state-of-the-art Museum and Handicrafts exhibits. He said this project will be concluded at a cost of Rs. 2 crore within stipulated time frame of one year.  Mr. Badal said this place will be given traditional heritage look, which would also become an attraction for tourists.
Taking stock of ongoing work of world class façade from Hall Gate to Golden Temple, Mr. Badal said this entire passage should be free from electric wires and there should be no wire in the open. Mr. Badal instructed that there should be 100 percent underground electrification. He also gave a deadline of July to complete this ongoing work.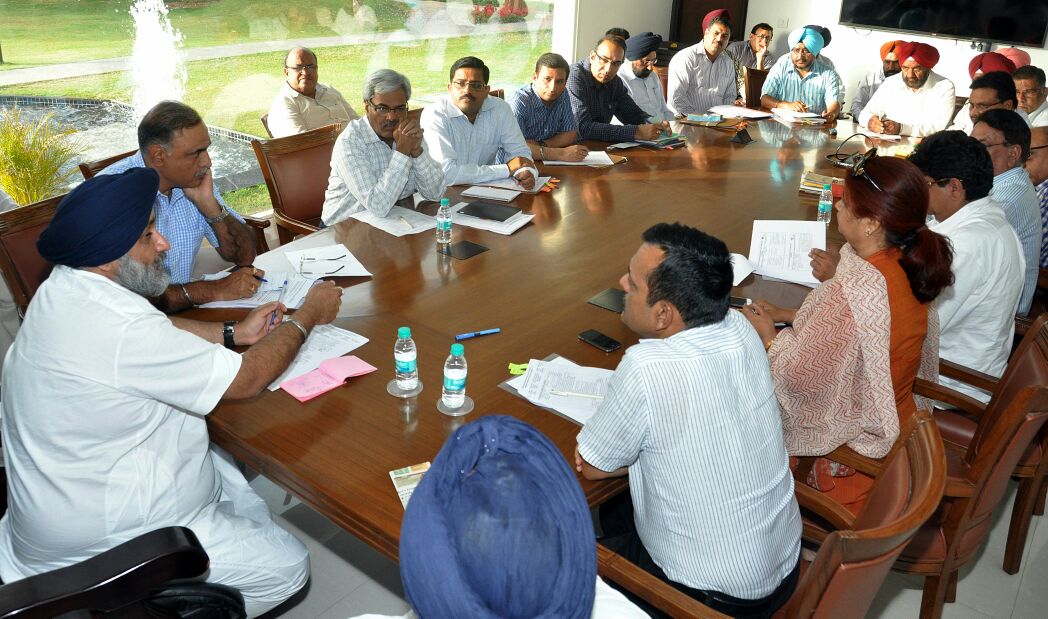 Reiterating his resolve to develop Amritsar one of the most beautiful, modern and advanced cities of the country, Mr. Badal said the internal ring road would be expanded. He said this project will be completed at a cost of Rs. 2 crore besides directing the authorities concerned to culminate this project without creating any disturbance to existing commercial establishments.
In a major decision of lifting litter from internal roads and streets of the city, Mr. Badal said that the cleaning process would be carried out with ultramodern automated machines. He further said that littering would also be tackled through hand held devices. He said that this exercise would take place in two shifts including one from midnight to 6 am. Evaluating the status of 100 percent water supply and sewerage system in the city, Mr. Badal said that it would be completed in coming months. He said that tenders for remaining work worth Rs. 22 crore would be floated very soon.
On the ongoing work of BRTS, Deputy Chief Minister said that the work on this prestigious project was at full swing and the payments to railways have been made. It was informed in the meeting that the railways would complete its portion for BRTS by the end of January next.
Mr. Badal also reviewed the progress of Gobindgarh Fort, which Punjab Government has determined to develop as one of the paragon tourist place of world. He also asked the authorities to expedite the construction of ongoing grand entrance gate at Amritsar.
Prominent amongst those present in the meeting included Mr. Ashok Gupta, Secretary Local Bodies, Deputy Commissioner Amritsar Mr. Ravi Bhagat, Commissioner, Municipal Corporation, Amritsar Pradeep Sabharwal,  and senior officers of all departments concerned.