Rs. 40 crore will be spent in Urban Area and 45.70 crore Rural Area for the basic infrastructural development relating to power supply.
Project worth Rs. 6 crore sanctioned for disposal of waste water.
Decisions regarding major development works will be taken by elected representatives.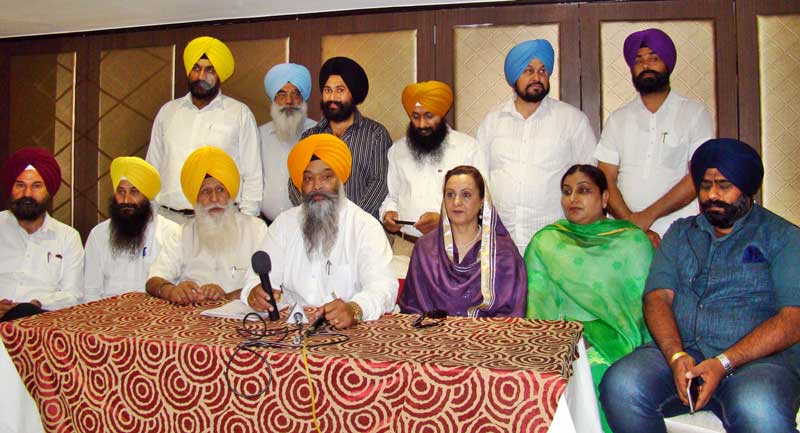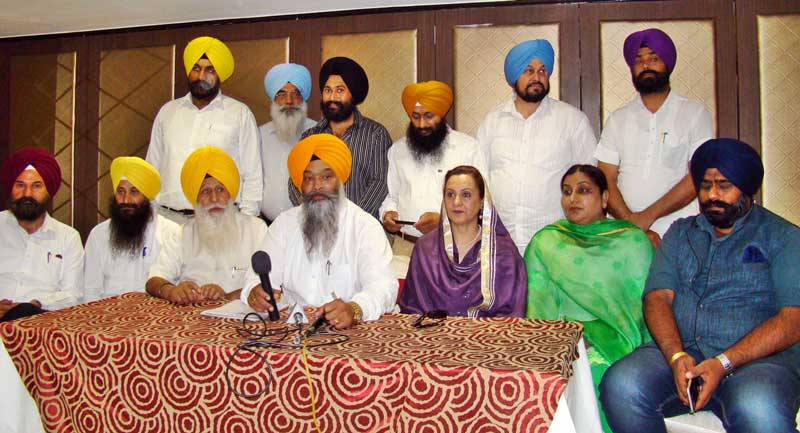 NewZNew (S A S Nagar) : With the completion of development works worth Rs. 128 crore 20 lacs in the district, a new & improved look, of the city could be seen. This was stated by General Secretary SAD & Member Lok Sabha Prof. Prem Singh Chandumajra while addressing the local media. He said that SAD is fully dedicated to serve the general public, whereas All India Congress Party has always tried to bluff the people, which ultimately lead them to their end. Lashing a whip on Congress, he further said that Congress has always followed the rule of divide & rule on the name of cast, religion & place.
Prof. Chandumajra said that Siromani Akali Dal is true to his words. He said that as promised during elections, SAD has provided clearance for the National Air Port at Mohali within 10 months of elections, which was pending at the end of centre Govt. since the congress tenure. Now, very soon international flights will start from Mohali Air Port. During these 10 months, various development works worth Rs. 128 crore 20 lacs got sanctioned. He said that SAS Nagar will soon be got developed on the pattern of Chandigarh. A project for disposal of waste water has been got sanctioned worth Rs. 6 crore. Taking a measure for controlling the breeding of flies & mosquitoes in the city, a modern meat market will be established near Balongi village and Rs. 8 crore has been sanctioned for modernization of slaughter house at industrial area phase 1.
Prof. Chandumajra said that Rs. 10 crore has been spent for providing & fixing concrete pavers on road sides and Rs. 15 crore has been spent for laying premix on roads. Besides this, Rs. 3.50 crore has been spent for providing drinking water supply & for repairing of street lights. He said under Deen Dyal Upadhyay Yojna Rs. 45 crore 70 lacs will be spent for modification of power supply equipments in Rural Area and Rs. 40 crore in Urban will be utilized for providing new transformers, meters & wires in the villages.
Addressing to a question he said that decision regarding major development works will be taken by the elected representatives of the city. If Corporation house agrees than paid parking will be made free. He said that keeping in view the demand of city residents, SAD has more rationalized the property tax. He said that as per earlier provisions property tax amounting to Rs. 25 crore was supposed to be paid by the residents but now after rationalizing the same will be reduced to Rs. 15 crore. Answering a question he said that estimates for the renovation of village roads have been sanctioned & the tenders will be soon floated, than after finalizing the agency the work will get started. Addressing a question regarding compensation to farmers for the damage due to unexpected rainfall in the state, he said that Centre Govt. has decided the compensation amount as Rs. 5400 per acre, whereas SAD has demanded to double the same and also has demanded to conduct  fresh survey to estimate the exact damage caused due to rain.
During this, Chairperson District Planning Committee Bibi Amanjot Kaur Ramuwalia, Jathebandak Secretary SAD Jathedar Amrik Singh Mohali, Districct President SAD (BC Wing) S. Gurmukh Isngh Sohal, District President (urban) Youth Akali DAl S. Harmanpreet Singh Prince, District President (Rural) S. Jaspinder Singh Lali, District President SAD Woman (Urban) Bibi Kuldeep Kaur kang, Deputy Advocate General S. Simranjit singh Chandumajra, Vice President Youth Akali Dal Raja Kanwarjot Singh Mohali, S. Sukhdev Singh Patwari, S. Paramjit Singh Kahlon, S. Kamaljit Singh Rubi, S. Parminder Singh Tasimbli (All Councilors), OSD S. Hardev Singh harpalpur, Chairman Zila Parishad Fatehgarh Sahib S. Baljit Singh Bhutta, S. Avtar Singh Walia, Jathedar Kartar  Singh Tasimbli, S. Gurdarshan Singh Bahiya and S. Kashmir Singh Bilaspur were present.