Summer menu at Garam Dharam is all set for food lovers: Stopping by a Dhaba and relishing mouth-watering Aloo Parantha's with Makhan and Dal Makhni is probably one of the best part of road journeys.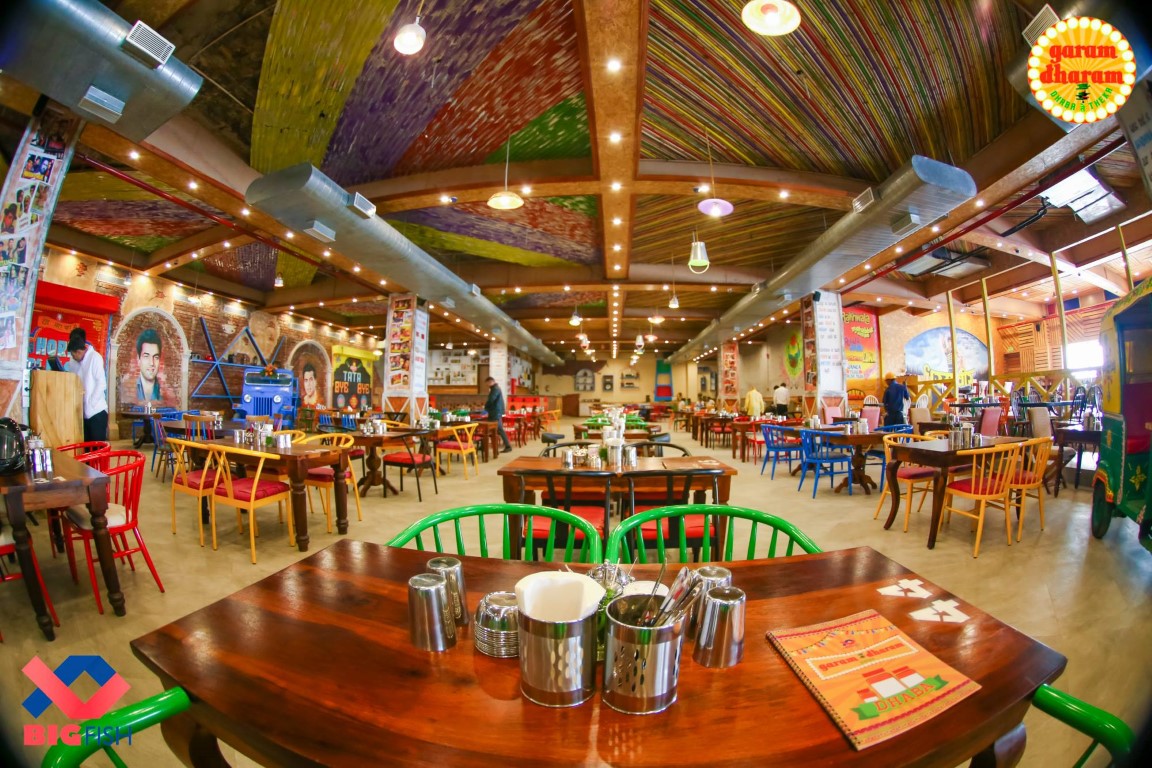 With a comfortable, quirky yet modern décor Delhi Highway's charm The Garam Dharam Dhaba is one of its kind place, serving traditional Indian and street delicacies for the travellers and food lovers alike.
With summer vacations on the start, highways tend to become the most busiest and trendiest of all places. The best time to binge on Dhaba's at highways and make the most of the journey with friends, families and kids, Murthal is the best stopover point for travellers on long journeys.
From devouring and mouth-watering Dadi ke haath ke Paranthe to Maake Rajma Chawal, Pind da Saag, Farmer's fresh Seasoned vegetables, rustic and saucy Pizzas for children and more. A one stop destination for Chat and Chai to Samosas and Dosas, find all good food at this multi cuisine Dhaba.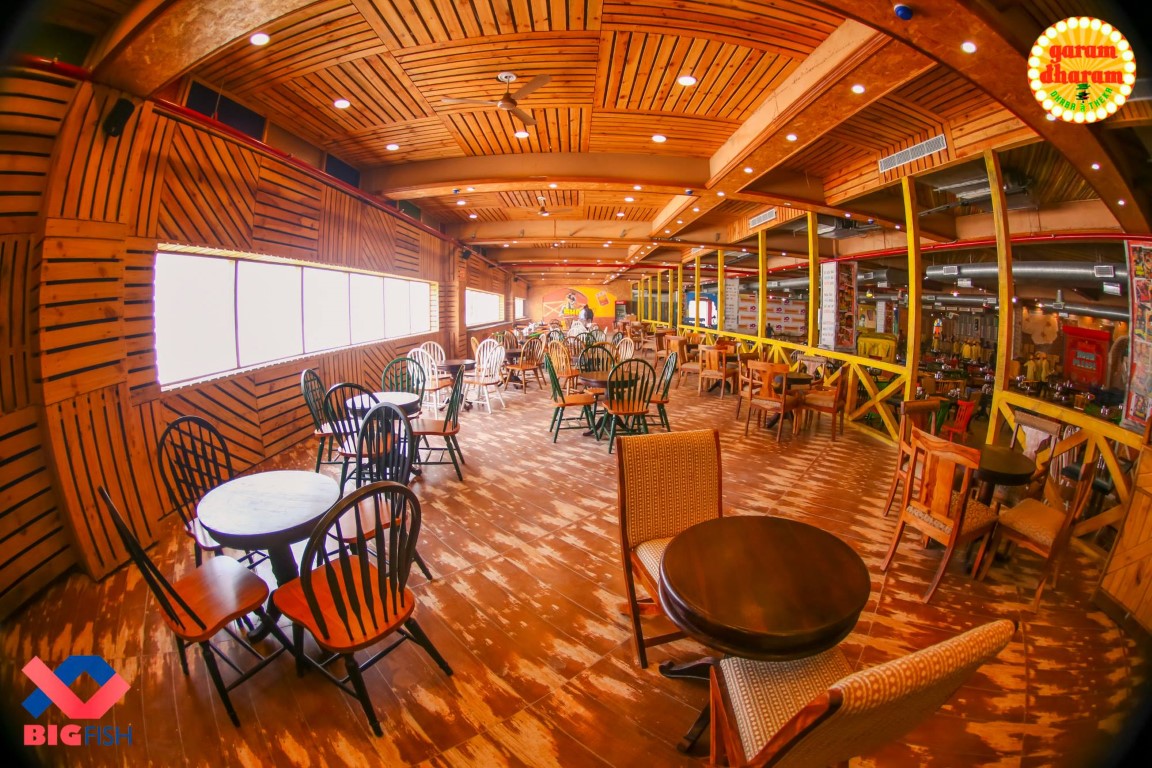 Experience this season's summer with a tantalizing chef signature Summer Special Menu with lots of toothsome food, potent drinks and star studded ambiance setting a culinary journey of recreated nostalgic flavours. Garam Dharam is surely the Biggest in India.
With the capacity to accommodate seating of 1200 people, is surely first of its kind Dhaba in Murthal. A Dhaba with Separate sections of Bakery, Sweets and Casual Meals, is Fun, Quirky, Lively, Innovative &a Foodie's Paradise.
With numerous reference to the legendary actor Dharmendra, the Garam Dharam not only takes you back to a good time but makes sure you revisit his classics, super hits and commendable work as well. It is a place for all those people who want authentic food with a Punjabi Flair!
Garam Dharam, savours modest segments of Life- Good Food and Good Music in an ambiance suitable for every generation to dine at. A warm, cosy, comfortable Dhaba is a place where each meal is a treasured time to relax and share a bounty of wonderful food with family and friends.
Every time you dine with them, you can sit back in the glow of Contemporary Dhaba. A place serving the best food at best prices, is an experience cherished forever. With Quirky Entrance of Biggest Tanki that brings back the Memorabilia of Dharmendra's favourite Tanki scene, the place will bring back the Nostalgia of Many classic Movies of Veteran Actor Dharmendra.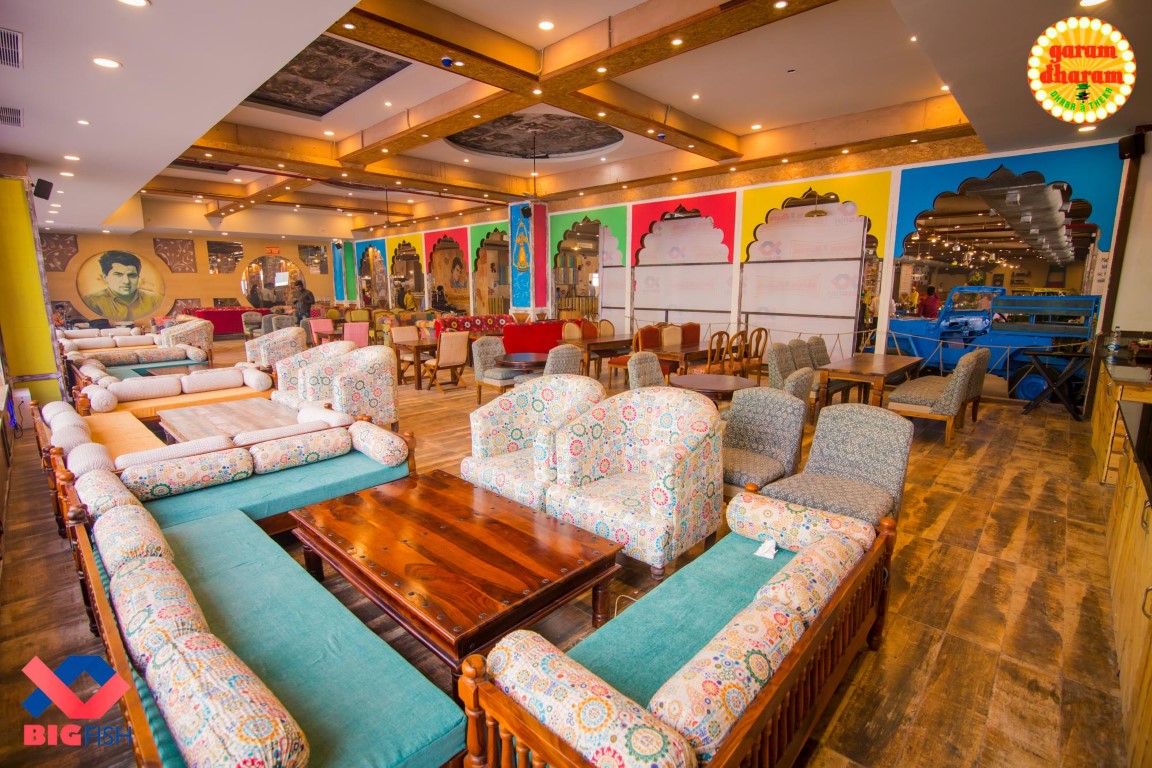 Right from Posters of Dharmendra's popular movies to Famous dialogues of his movies scattered over Garam Dharam to Wall dedicated to his Graffiti to Contemporary Dhaba Themed Interiors, The place has it all.
Umang Tiwari from GARAM DHARAM adds "Garam Dharam is a stopover for many kids, college goers, families and travellers in the summer season. Everyone wanting to go on summer breaks, stop by for an enriching experience at our Dhaba.
This Summer Menu champions local and regional produce with the Bold and Toothsome flavours of the Indian cuisine for the foodies and travellers. Celebrating the simpler elements of life, this year's new summer menu plays perfectly with flavours, classic age old recipes recreated with magic and magnificence".
Highlights of the Summer Dharam Specials
The Summer Dharam Menu is perfect combination of robustness of flavours with creativity and classics well suited for the travellers, foodies and tourists.
SUMMER APPETIZERS
IMLI PANEER TIKKA, an overnight marinated preparation of cottage cheese and tamarind to the mouth melting KUMB GILAVATE kebabs. There's more to try from the small plates like, SUBZ MALAI TIKKA pan fried with cheese and more.
MAINS TO TRY FROM
 From the most loved and hearty section, 2 DIN KI DAAL a chef signature Dal Makhni, rich and flavourful KOFTA DILKHUSH a dumpling stuffed with spinach and cottage cheese. BHINDI JAIPURI, MARTABAAN KA PANEER and more.
MEETHA SPECIALS
Delightful MANGO RASGULLA slow cooked in fresh mango syrup and dry fruits along with a sinful GULKAND AUR CHENNA KI JUGALBANDI, a chef signature rasmalai stuffed with rose petals and jam.
Spice up your days with the regional, spiced and flavourful offerings at the GARAM DHARAM and devour the extremely delicious new Summer Special Menu. Satiate your cravings and experience summer with a great package of Good food and drinks, Stardom inspired interiors and vibe to make your of making you experience only the best.
Address: GARAM DHARAM, National Highway 1, GT Road, Murthal, Haryana
Contact: 7027888245
MEAL FOR TWO: RS 800 FOR 2 PLUS TAXES
Time: 24 hours