Goal is to cement ties between India and Canada, and educate people about benefits of playing hockey and staying healthy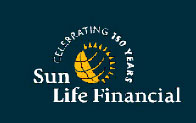 NewZNew (Leh) : When piercing cold winds blow through the surroundings and the mighty Himalayas are covered with thick snow, the town of Leh warms up to ice hockey, a niche sport being supported by Sun Life Financial – a leading international financial services company headquartered in Toronto, Canada.
Sun Life Financial has partnered with The Hockey Foundation to sponsor an ice hockey tournament at Karzoo (January 17-18) and help get more people in India strapping on the blades and playing Canada's national game. Here's the best part: this event will all take place on the highest ice rink in the world at 3,484 meters.
As part of its $20,000 CDN sponsorship, Sun Life is also supporting three qualified ice hockey coaches to put on instruction sessions in Leh, Mumbai and Delhi. In addition, Sun Life has provided jerseys and equipment to The Hockey Foundation so they can get more people involved in the game.
"Sun Life has a long history of doing business in India and as the only Canadian insurer in this country, this sponsorship was a natural fit for us," says Paul Joliat, Assistant Vice-President of Philanthropy and Sponsorship. "We are always looking for opportunities to sponsor health-related activities in the communities and regions where we operate, and when we heard about the work to grow the game of hockey and get people involved in a healthy, fun activity, we were immediately attracted to the initiative."
Sun Life has a business operations service centre in Gurgaon. It has also formed a strong partnership with the Aditya V. Birla Group (Birla Sun Life). Sun Life is committed to growing its business in Asia and considers India an important market. To support this growth, Sun Life looks for opportunities to give back and promote healthy lifestyles in the communities where our customers and employees live and work.
"Sun Life is very pleased to be working towards putting the Karzoo rink on the international map," says Shiney Prasad, Managing Director, Sun Life Financial Asia Service Center. "The immediate vision is to bring the communities together; create positive growth opportunities for the youth of Ladakh, and promote Ladakhi culture, sports groups, local businesses and tourism. Moreover, the game of ice hockey resonates well with key values such as discipline, teamwork and commitment, and that aligns well with what our workforce of more than 1000, employed at the Asia Service Centre in Gurgaon, strives for."
Started by a bunch of sport enthusiasts from Canada, ice hockey in the foothills of the Himalayas has grown to become an annual sporting pilgrimage, drawing interest of teams and players from throughout the world. The growing popularity of the sport in India has drawn its support from The Hockey Foundation.
Ice Hockey has led to a spike in Jammu and Kashmir's tourist footfalls, with sport adventurists from across the globe thronging the place to play and watch the sport in the sparkling and breathtaking backdrop of the Himalayan range.
Ever since the game found its calling in Leh, hundreds of children have learned the game and all of the amazing life skills that come with playing it. A game, which is thriving here, could not have kept itself alive in the absence of support – both financial and in terms of training, something it has found from many quarters.
About Sun Life Financial
Celebrating 150 years in 2015, Sun Life Financial is a leading international financial services organization providing a diverse range of protection and wealth products and services to individuals and corporate customers. Sun Life Financial and its partners have operations in key markets worldwide, including Canada, the United States, the United Kingdom, Ireland, Hong Kong, the Philippines, Japan, Indonesia, India, China, Australia, Singapore, Vietnam, Malaysia and Bermuda. As of September 30, 2014 the Sun Life Financial group of companies had total assets under management of $698 billion. For more information please visit www.sunlife.com.
Sun Life Financial Inc. trades on the Toronto (TSX), New York (NYSE) and Philippine (PSE) stock exchanges under the ticker symbol SLF.