DVLM, Coone, headline festival's opening day
Ola Sunburn Festival 2017 burst into life on small screens as Tata Sky mobile app streamed the beats of some of the world's top EDM acts on smartphones on the inaugural day of the iconic music festival. Dmitri Vegas & Like Mike (DVLM) and Coone were two of the nearly 20 electrifying local and international acts performed across four stages, whose pulsating rhythms reverberated around the Oxford Golf Resort (Pune) on the Festival's inaugural day.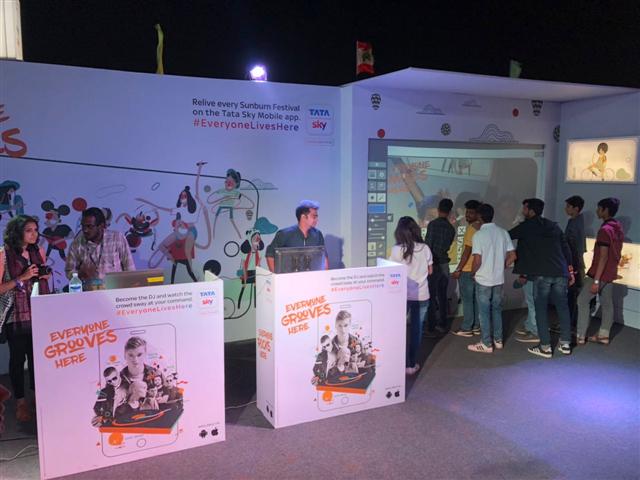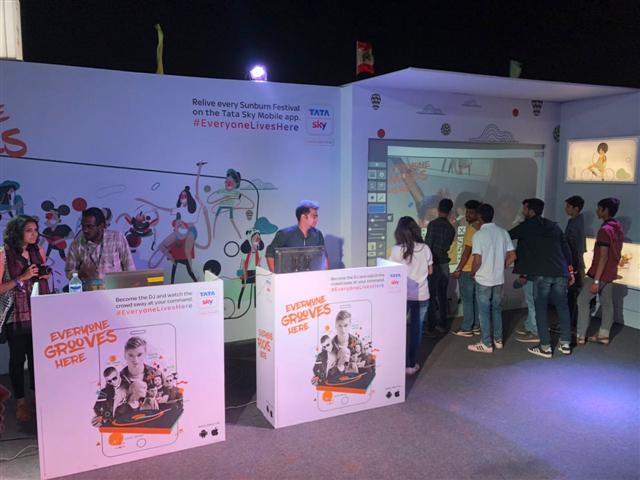 Twisted Bass got the groove going at the Ola Stage with London-based duo Stooki Sound, Citizen Kain, Talamasca and Swami Harami also spinning out their tunes. Coone, DJ Mag's highest-ranked Hardstyle DJ in 2016, came on as the sun went down and took the party up a gear at the Empire of the Sun 2.0 stage. He handed over to Mattn, who cleared the stage for DJ Mag's 2015 Top 100 #1s and concluding act DVLM.
Apart from streaming live from the festival's four days, Tata Sky Mobile App is open to all users including non-subscribers, also showcasing nearly 500 hours of additional content, including after movies, artist interviews and exclusive backstage footage.
Every throbbing beat from the opening day of Ola Sunburn 2017 was streamed live on Tata Sky's mobile app. India's leading content distribution platform has tied up with the festival, one of the largest in the world, to bring its eclectic mix of music, entertainment, experiences, celebration and lifestyle straight to the smartphone. This is the first time ever that Ola Sunburn festival will be live streamed on the Tata Sky Mobile app which is free for all users.
Tata Sky has lined up a slew of ground-breaking experiences for fans at the venue that put them at the heart of the action like never before. Tata Sky set up dedicated virtual reality pods that gave fans a breath-taking 360-degree view of what the DJs see from behind the turntable as they crank out their tunes. There was also a Graffiti Wall where fans could get photographs of themselves clicked, which they could spray paint, write messages or draw quirky costumes on.
The second day of Ola Sunburn 2017 kicks off Friday afternoon and will feature 21 acts, including DJ Snake and Kayzo.
Until now, Tata Sky's partnership with Ola – Sunburn 2017 has received over 80,000 engagement on social media platforms, over 6,000 mentions and growing.
Download the Tata Sky mobile app now and be a party of the biggest party of the year.