International Science Day 2018 was celebrated by Shaheed Udham Singh Polytechnic College, Tangori on Friday at College campus. As many as 30 projects, 20 minor projects and models and around 30 items made from waste by the students were displayed in the programme. The program was organized to provide a platform to showcase their talents. Er. Sukhwinder Singh Sidhu and Er. Sushil Kamboj inaugurated the function.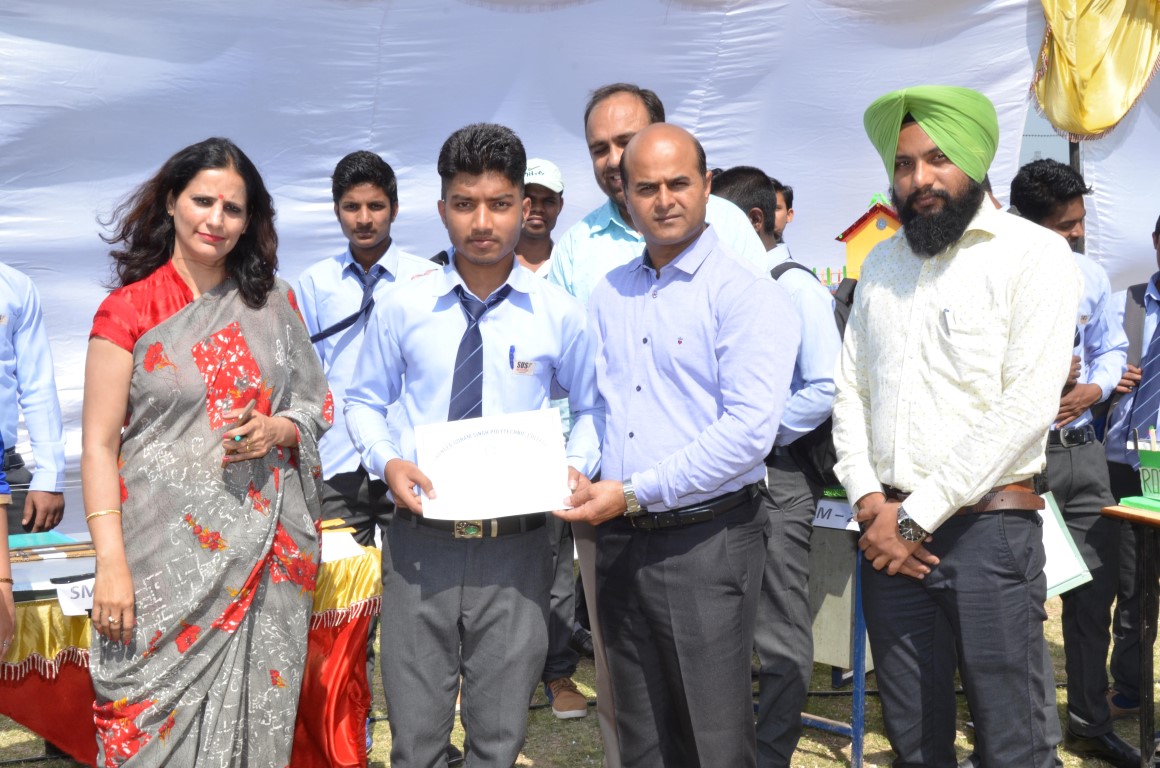 The students showcased their talent in various colorful and attractive competitions like Science Model Display, Poster Making, Best out of waste and Project Model display and many more. This is a platform to enhance confidence level for overall personality development of the students.
The star attraction was DRONE made by first year students and was honored with first prize. LASER FOAM CUTTER and ELECTRIC LOCOMOTIVE models were honored with second and third prize respectively. In Major Projects SEGAWAY WITH FORK LIFT bagged first prize, HYDRAULIC CRANE bagged second and ELECTRIC BIKE AND JACK got third prize. Also there was poster making competition on the theme "Water Conservation".
Er. Sukhwinder Singh Sidhu, Chairman SUS while encouraging the students said that talent is in every person but there is need of a platform where he/she can get exposure & such events boost the confidence of the students and encourage them to come forward. "The main reason behind organizing these competitions was to nurture the intrinsic qualities of students and remove the fear of stage among students and groom their personalities" Er. Sidhu added.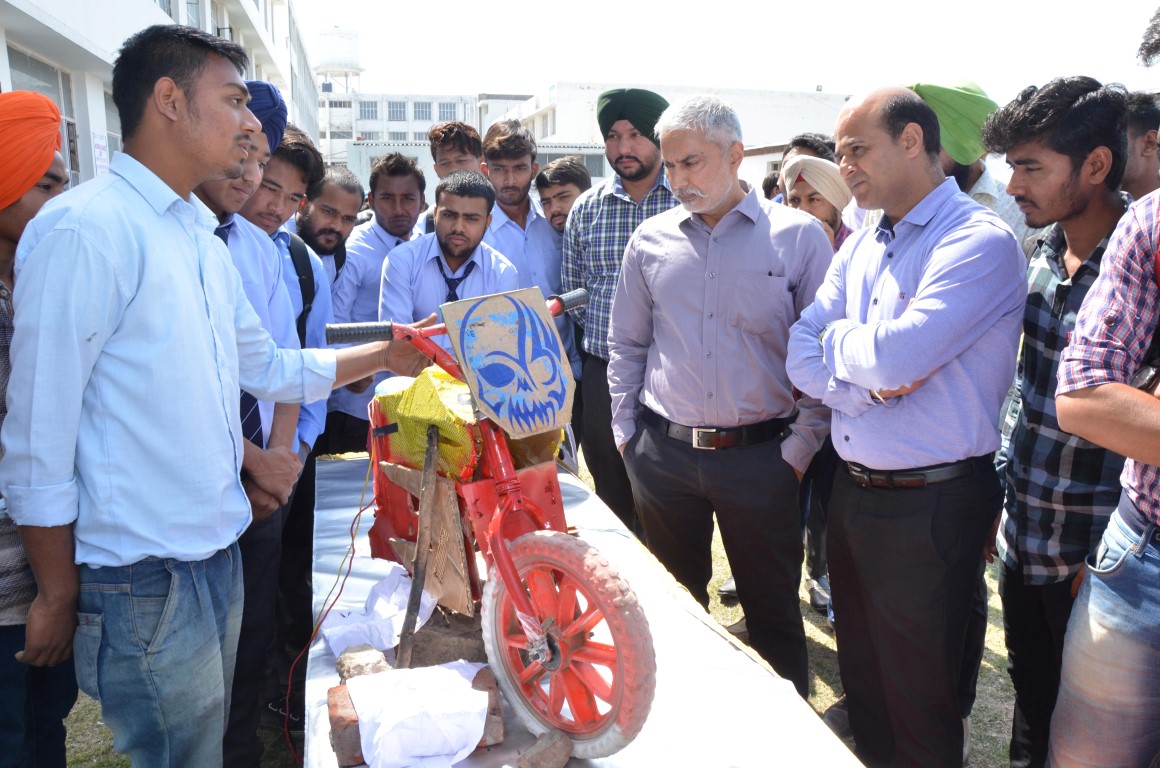 Er. Sushil Kamboj congratulated the winners and appreciated the participation of students from different areas. He further emphasized that the students should indulge in science and innovative technology projects so that new & new innovations could be made and to boost the interest of youth in science & technology sector. He further advised to keep up the spirit and never say "end" to any performance.
The winner students were honored with Medals, Certificates and Prizes.