Now, satisfy your hunger pangs with your favourite snacks, Chinese, Italian, South Indian food, fruits, vegetables, dairy products, wines and anything online on discounted price with many cash back offers and free and fast delivery at your doorstep.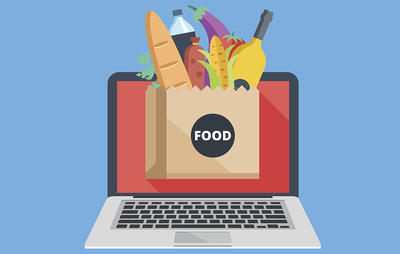 Tasty food just a click away and faster than you can imagine. We have brought you the apps that helps you get fresh food and grocery items at a single tap.
ORDER FROM FRESH MENU
Eat Smart. Get Fit. Feel Fab.
Fresh Menu brings you an exotic range of products of different flavours and tastes to let you enjoy each and every essence. With easy and fast delivery, it provides you the variety of food items at the cheapest possible rate with huge cash backs and offers.
Fresh Menu as the name suggests provides you the fresh food items 24*7.
There is a wide variety of food products that include all the leading categories like All day meals, pizzas, eggs, desserts, rolls, biryani, Choco lava cakes, pastries, ice creams 'n' shakes etc. at heavily discounted prices. It brings you different continental cuisines from almost all the continents- Italian, Chinese, Mexican, American, Mediterranean, blah, blah are few of the names.
The main attraction and most popular order of Fresh Menu is it's Powerup Fruit Parfait with 3068 likes. It is a snack-meal packed with nutrition to satisfy your craving for fruits and yoghurt. It energies you at any time of the day with freshly cut fruits, maple syrup and muesli.
The another most popular order is Black bean veggies Hakka noodles that contains Paneer, baby corn, button mushroom, noodles, bell pepper and black bean.
Why only Fresh Menu?
This is the best online platform to shop food online. It provides you great offers with various cash back offers and that too 24*7. It gives you free delivery offer on first order.
Get fresh home delivered food at the cheapest possible prices. Avail the delicious dishes at the price starting from Rs. 50.
There is a free online Food ordering app FreshMenu available at Google Play Store. You can download the app from the Play store free of cost.
GROFERS FOR GROCERY AND STAPLES
Grofers is one of the most popular online platform that allows you to order various household needs and kitchen products at a very reasonable price. It enables you to buy products at the cheaper prices than your supermarkets. It provides us wide range of products across food, personal care, household and other categories.
The wide range of categories include Fruits and Vegetables, Grocery and Staples, Beverages, Home and Kitchen appliances, Furnishing and Home needs, Household needs, Personal Care, Breakfast and Dairy, Pet Care, Meats, Frozen and Seafood etc.
Few of the most popular orders are Patanjali Cow Ghee which is pure and natural. It is beneficial for the functioning of human body rich in nutrients and taste. It is available in various packs of 200 ml, 500 ml, 1 L and 2 L. The other product includes Aashirwaad Shudh Chakki Whole Wheat Atta which is available at the discount of 14%. It is made up of pure grains and contains extra fibre that helps in making soft rotis. It contains extra proteins and vitamins that strengthens human body.
Why only Grofers?
Grofers guarantees the cheapest price as compared to other online stores. Money is refundable if you find any product at the price less than available here. It ensures easy and fast delivery. You can easily return the product and get your money back at the unsatisfactory delivery.
The price range varies from product to product starting at Rs. 100/-
You can download GROFERS app from Google Play store for free and continue shopping. Happy Shopping.
SWIGGY FOR BEST FOOD
Now, Walk with all the restaurants in your pockets. The new Swiggy app enables you to order your favourite meal from any of your favourite restaurant near you. It does not have any limitation of ordering any minimum amount or order. You can easily keep a track on your order now.
The app detects your location and offers you a list of all the restaurants and hotels near you from which you can select your favourite food and order and enjoy eating.
Why Choose Swiggy?
Swiggy is one of the best platform to order online food. There are many features that makes it different from other online stores.
FAST DELIVERY: It provides us the facility of superfast and easy delivery at our doorstep in time.
LIVE ORDER TRACKING: Now, you can track your order online.
DISCOUNTS: The app provides you a list of Swiggy coupons which entitles you to get discount/cashback of upto Rs.100/- on your orders, free delivery and much more.
NO MINIMUM ORDER LIMITATIONS: There is no limitation on minimum orders for home delivery.
The best feature of Swiggy is that it locates you and gives you multiple choices of the hotels and cafeterias near you and let you eat whatever you want from your favourite restaurant in few minutes at a very reasonable price and that too art your doorstep.
The price of the items depends upon the cafeteria or lounge you order from.
You can download all new Swiggy app from Google Play Store or Apple Store for free. Sign up or login with a username and password. Swiggy will detect the location and provide you the variety you can select from.
FOODPANDA
Food panda is one of the best online platform for satisfying our hunger for food. It connects you to various restaurants around you. Food panda is a strong believer of the fact that Food is a pleasure and food ordering should be fast and a fun experience.
Food Panda helps us in getting fresh food from the top restaurants like Pizza Hut, Domino's, Subway, Rollmal and many more with a very fast and easy delivery. It is currently active in 40 countries around the globe. For Food panda, it's not about only delivering you the stuff, but it's all about sitting with chefs and arranging the menu to provide you the best and fresh quality food all the time.
You have so many choices in different categories you can select and make order from. You can select from Fast Food to Punjabi Tadka. Food panda can take you from the soils of Rajasthan to the Great wall of China. You can experience the flavours of Italian, Mexican, South India to Shakes and Ice creams.
Food Panda lets you use Paytm discount and cash back offers. You can avail discounts on your products and use promo codes to avail 0 delivery charges. You can enjoy great deal of offers from the trusted restaurants of the country under one roof.
The price of the items depends upon the cuisine you order.
You can download Food Panda app from Google Play store for free and register yourself to avail the discounts and offers.
BIGBASKET
Now, save time and Save money by buying all the grocery items under one roof on a single click. Bigbasket is one the leading online supermarkets that delivers food and grocery items straightaway to your home. Right from fresh fruits and vegetables, rice and daals, spices and seasonings to packaged bread, they deal with bakery and dairy products online and other branded products too.
There is a wide range of products from different categories under different brands like Personal Care, Hygiene, Oral Care, Deos, Dry fruits, Spices, Namkeen, Eggs, Fresh fruits, leafy vegetables etc.
Why Bigbasket? Customer satisfaction is one the important key for them. They ensure good quality products and food items to the buyers. There is no delivery charge on the purchase of more than Rs. 1000. You can avail 10% value back if the delivery is late.
There are many cash back and discount offers you can easily avail. Monthly Sales, Weekend Sales, Festive Sales are the main attractions.
The price of the items and products depend upon the products and the brand you buy from.
You can download the Big Basket app from Google Play store or iOS for free and have Happy and tireless Shopping.
CONCLUSION
Now, Save Money and Time both by a single tap. Get all the fresh food products from your favourite cuisines and restaurants easily on a single click and that too 24*7. So, what are you waiting for. Go and download the apps and enjoy eating and shopping.