The present scenario in urban development is going above and far beyond the expectations that anyone could have imagined in the past. There is everything – new technologies, exceptional architectural marvels, fast transportation systems and improved security initiatives – everything for a futuristic world.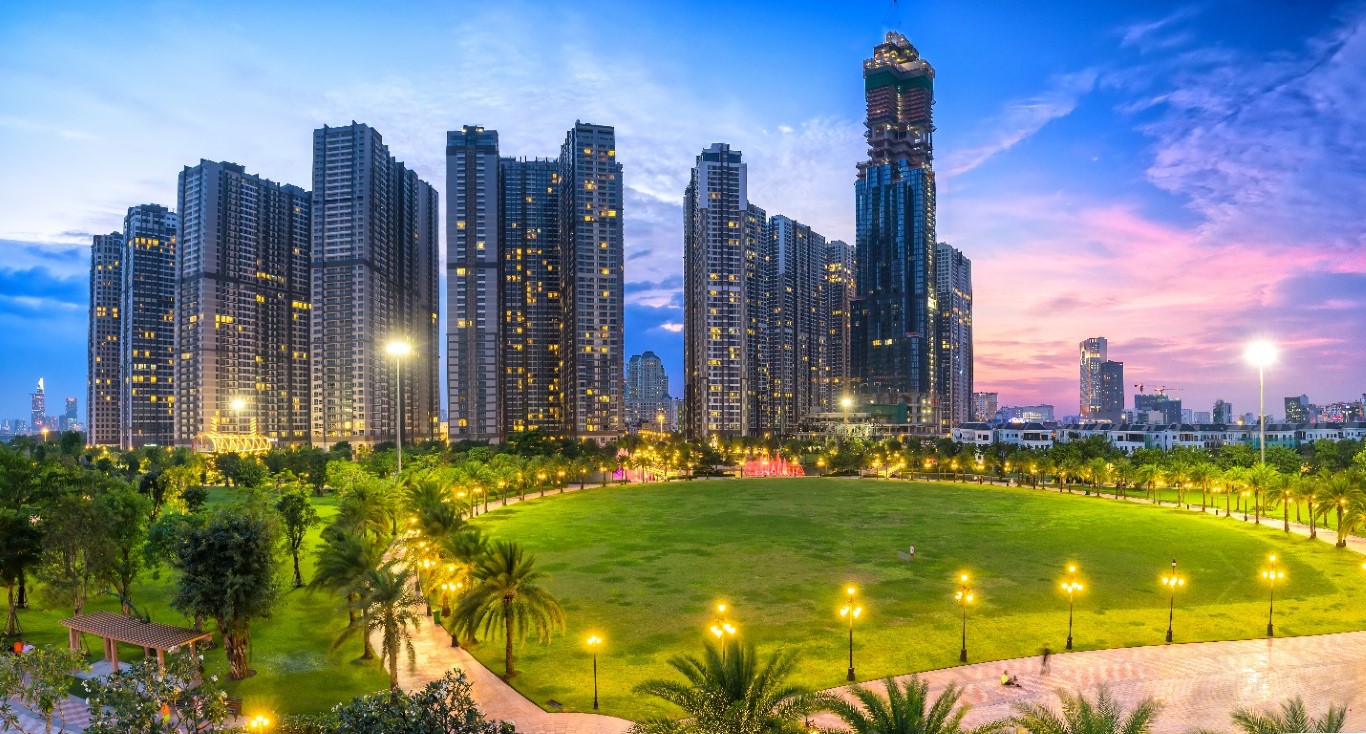 However, the rising modern urban development does bring a fair share of challenges. There are concerns related to the accelerating deterioration of resources that is taking place because such modern urban developments do not conform to the aspects of sustainability.
The present time of rapid development is compromising on the resources – the ones that must be conserved for the future generations. Electricity, for instance, gets consumed excessively through improper use. There is still redundant technology which is not at all energy efficient. These factors are adding to the woes of sustainable development. It may be of a minor concern right now, but it will affect the upcoming times significantly.
To eradicate such future mishappenings, it is important that one should first be acquainted with sustainable urban development and its aspects.
Aspects of Sustainable and Maintenance Free Urban Development
Here are some of the essential aspects of sustainable and maintenance free urban development:
Sustainable Infrastructure
It applies to a wide range of infrastructural developments like roads, buildings, manufacturing plants to name a few. When these developments are planned while minimising their effect on the natural resources and climate of the planet, they can be referred to as sustainable infrastructure.
There are many modern ways that can conform to the concept of sustainable infrastructure while offering other futuristic benefits to a city. Smart lighting is one such way that supports sustainability.
Internet of Lighting (IoL)® for Smart Cities
Over the years, the internet has become an inevitable part of the world. It has entered every domain, and lighting industry is no exception. There are advanced lighting technologies such as LEDs that can leverage the internet. Wipro Lighting, for instance, is taking a step ahead in the world of the Internet of Lighting (IoL)® by offering futuristic lighting solutions. In addition to being technologically advanced, these lighting solutions are highly sustainable. The rapid modernization is paving the way towards sustainable development and solutions like smart street lights, poles and sensors are already being implemented in developed countries.
For instance, in modern urban development projects, smart street lights and poles are used to illuminate highways, public parks and other outdoor areas. A smart street light pole with such technology is capable of the functions such as:
Serving as data station with sensors for adaptive lighting
Sensing/ monitoring weather and pollution
Enabling Wi-Fi and RF connectivity
Providing smart screens for ads and public-address systems
Monitoring parking spaces
Recharging the batteries of electric cars
Interestingly, such sustainability is not just beneficial for our environment but is also profitable for the investors as well. A sustainable infrastructure means reduced carbon emissions, less usage of energy, improved pollution prevention and better future prospects. Therefore, it attracts more project holders who expect to integrate environmental sustainability with infrastructure projects.
Green Spaces
Urban green spaces are also another initiative that can be taken in order to effectively incorporate a sustainable urban development. The presence of green spaces in the urban areas can help in tackling various environmental issues and restoring the goodness of nature in the surroundings. Some of the benefits of green spaces are listed below:
Improvement in Air Quality
Less Erosion of Soil
Reduction in Heat Buildup
Improvement in Quality of Underground Water
Better Rainfall
Conservation of the Ecosystem
Beautification of the Surroundings
Improvement in Citizens' Mental and Physical Health
The above-listed benefits are just a few highlights of the green spaces and looking at their significance, there is no need to further explain the advantages of having green spaces in cities. The urban cities that are already facing the consequences of pollution must try to construct green spaces such as public parks, green corridors and terrace gardens.
Sustainable Waste Management
Another aspect of a sustainable and maintenance free urban development is a sustainable waste management system. At the top of the hierarchy of this system is prevention which signifies the efficient use of materials to cut down the amount of waste produced. Re-use and recycling also come as one of the strategies of sustainable waste management. These methods not only reduce harm to the environment but also save costs.
Optimal Use of Natural Resources
There is no doubt that many of our natural resources are limited. Hence, it is very important that they should be utilized properly, else one cannot think of sustainable development in the world. Therefore, sustainable policies, management systems and awareness must be propagated across the cities for them to become sustainable. For instance, people can save energy by using energy efficient LED lighting solutions. This will not just save the energy but also cut the cost and run for longer duration without any maintenance.
Efficient Public Transport
One can say that a modern and high-tech public transport is one of the vital factors that contribute to a sustainable and maintenance free urban development. Efficient public transport will also lead to increased number of people taking public transport and fewer cars on the roads, which again will reduce air pollution. Less traffic is another advantage.
Sustainable development is about building urban areas that not only meet the needs of the current generation but also thinks about the future generations. By incorporating such aspects during a city's development, a country can attain prosperity not just on an economic level but also on a social and environmental level.