Suzuki Motorcycle India private limited presented 10 motorcycles to Commissioner of Police, Gurugram today. The bikes were handed over by our Director Mr Yasuhide Kamo in a ceremony where these bikes were flagged off by Mr KK Rao, IPS. These bikes would be handed over to the local police stations and used for active patrolling in their respective areas of jurisdiction. This would hopefully bring down the crime in Gurugram.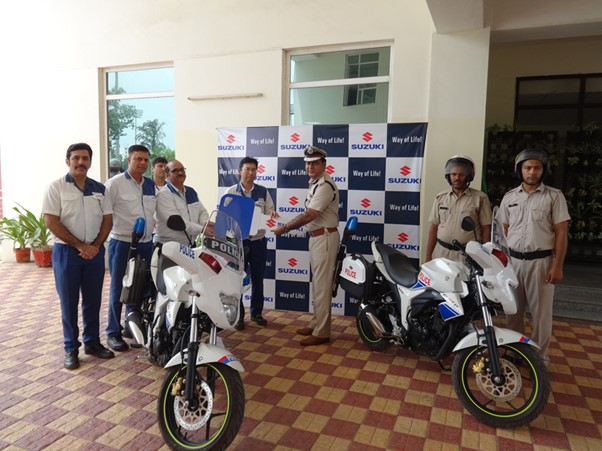 A total of 20 bikes have been presented to the Police in Gurugram. Mr KK Rao appreciated this gesture of Suzuki Motorcycle and he thanked Suzuki Motorcycle India for their contribution towards the general administration of Police under the aegis of CSR initiative.
ABOUT SUZUKI MOTORCYCLE INDIA PVT LTD (SMIPL)
Suzuki Motorcycle India Private Limited is a subsidiary of Suzuki Motor Corporation, Japan wherein they have the same manufacturing philosophy of PRODUCTS OF SUPERIOR VALUE right from the inception. SMIPL manufactures two-wheelers best suited for the valuable Indian customers. The Company started its India operation in February 2006.