Tata Steel has been recognised by the global steel body – World Steel Association for the company's participation in the worldsteel CO2 data collection programme 2017-18. Tata Steel has been contributing to the CO2 data collection programme for the last ten consecutive years.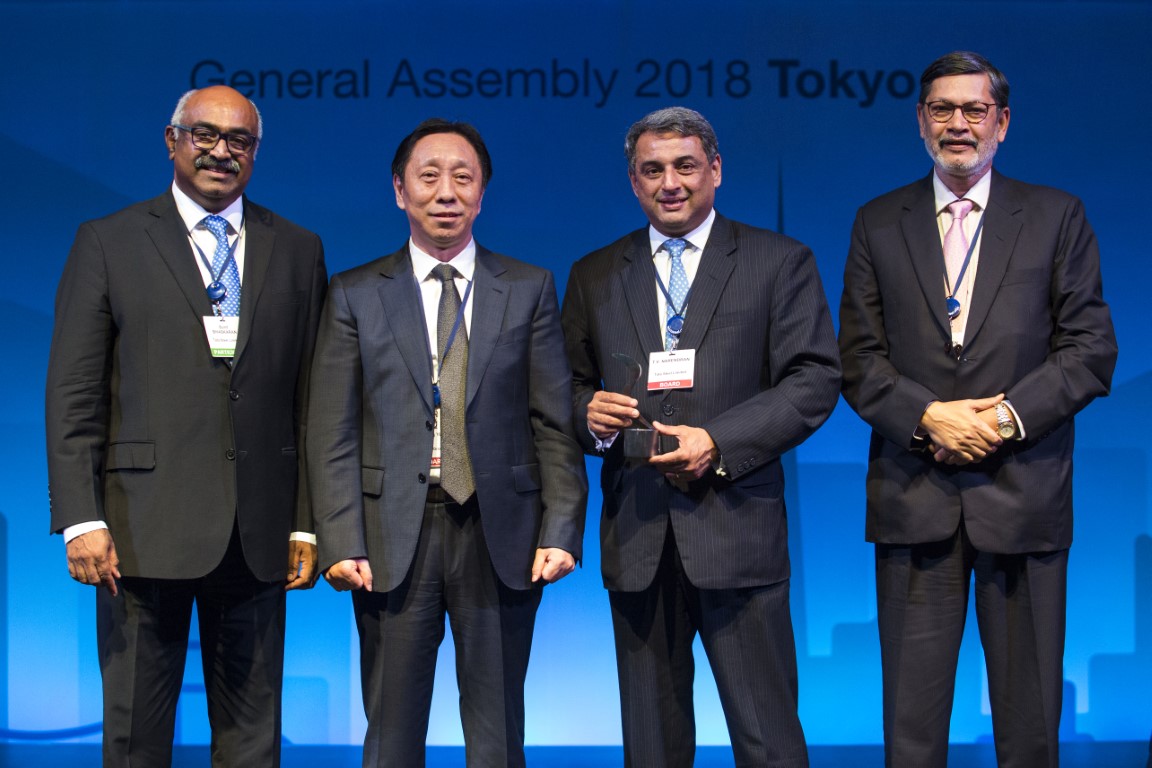 The worldsteel Climate Action Recognition Programme recognises steel producers that have fulfilled their commitment to participate in the worldsteel CO2 emissions data collection programme. In 2008, Climate Action was launched, under which companies report data on-site or company-level CO2 emissions. A participating company or site receives a report showing the process route average emission data and range to which it can compare itself.
The data collection programme is at the core of the steel industry's global steel sectoral approach to climate change. Based on a common methodology, definitions and agreed boundaries, the data collection programme enables individual steel plants to compare themselves against both average and best performance and identify its scope for improvement.
The aim of the climate action project is to collect and report CO2 emissions data on a site-by-site basis to give an overall emission intensity for the production of steel at that site, irrespective of the final products that are being made. The recognition period is for two years (2017-2018), for the data collection period of 2016.
Tata Steel also emerged as the winner of 'Excellence in Communications Programmes' award for its 'Doors of India – A journey by Pravesh' campaign at the worldsteel's 9th Steelie Awards that were announced at the Annual Dinner of the 2018 General Assembly held in Tokyo on October 16, 2018.
The Steelie Awards recognise member companies or individuals for their contribution to the steel industry over a one-year period. Excellence in Communications Programmes recognises investment, creativity and innovation in major communications programmes (internal and external) that promote the steel industry or steel as a competitive material. The award covers all channels from advertising, print, marketing promotion and digital.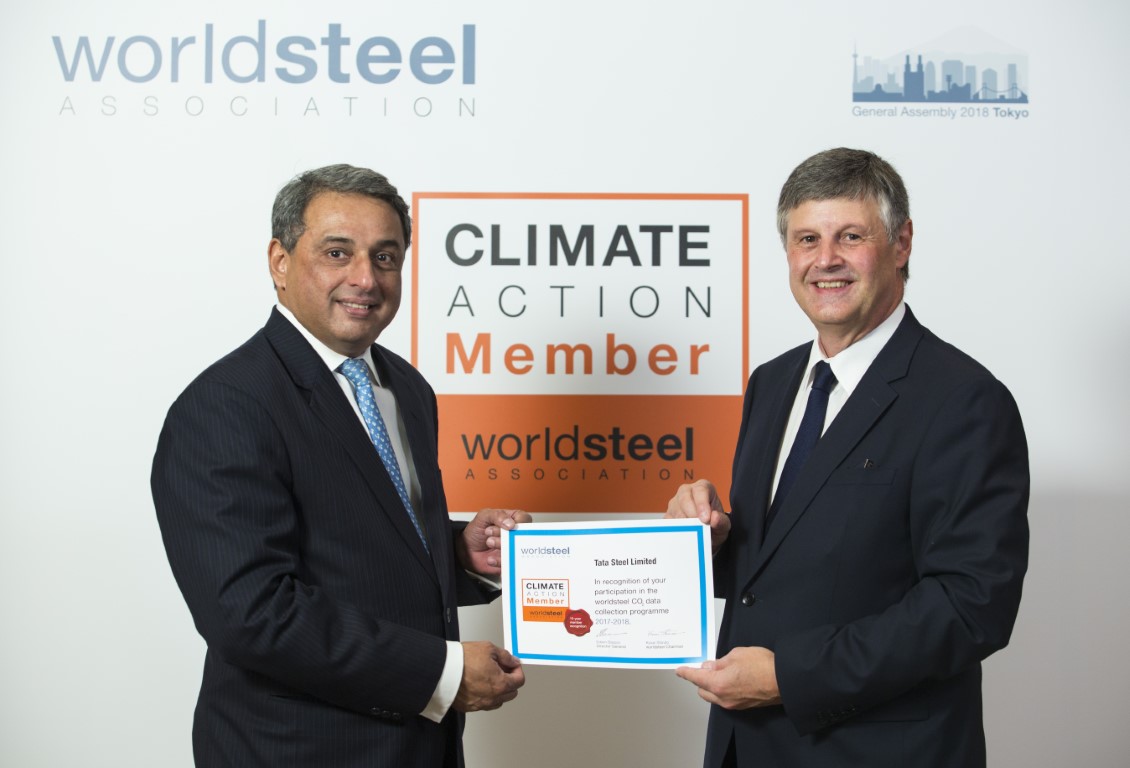 Tata Steel has introduced a new offering in the unbranded door market: Pravesh – steel doors with a wood finish. The need for such doors came from research which showed that, in addition to beauty, people wanted strength in their doors, but found that no such option existed.
The intent of the team was, therefore, to make people understand the unique proposition of strength and beauty offered by the brand 'Pravesh', and to create conversations around doors.
#DoorsOfIndia by Pravesh was a one-of-its-kind on-road journey that passed through the diaspora of Indian geography, curating stories of 40 prominent doors in different architectural styles. It covered more than 30,000 km across 46 cities in 15 states over a period of 5 months. A unique discovery in the true sense, this campaign comprised 6 explorers (travel bloggers) who embarked on a journey covering 6 different regions of India, curating doors of various kinds.
These curated door stories were published almost in real-time on the dedicated microsite – www.doorsofindia.com – along with social media amplification across Facebook, Twitter, Instagram and YouTube. This digital campaign was also supported by mainstream media, including print, out-of-home advertising and below the line activities.
Tata Steel Europe also won an award in the 'Excellence in Education and Training' category at the 9th Steelie Awards.