Talks By Eminent Speakers Like Acharya Balkrishna, Arundhati Bhattacharya, Dr. Satinder Sartaaj, Dr. Laura A. Jana, Magic Singh among others motivate audience as they share inspiring anecdotes from their life journey
Speakers accentuate the Message -'Remember The Past, Embrace Our Present And Build The Future', which was the theme of TEDxCHANDIGARH 2018
As the curtains drew to a close on TEDxCHANDIGARH 2018, such was the energy in the air that one could be mistaken for thinking that the day-long talks were about to start. Held at Indradhanush Auditorium in Panchkula, the event was a massive success with more than 1400 people turning up to attend it.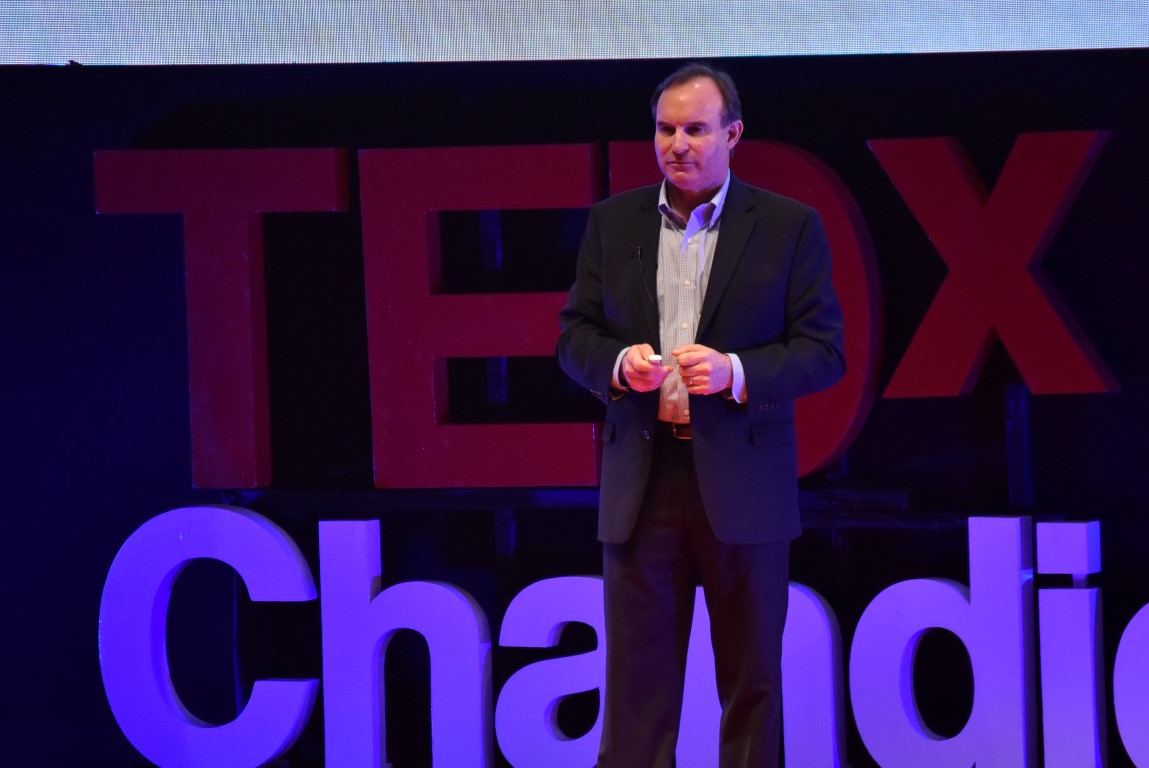 TEDxCHANDIGARH 2018 played host to 'Global Thought Leaders', people who have made a name for themselves because of their drive, determination, humbleness, focus, desire to learn and ability to motivate. As inspiring as their life journeys are, the talks which they delivered on the TEDxCHANDIGARH 2018 platform were equally motivating and energizing. With speakers of the ilk of Acharya Balkrishna, Arundhati Bhattacharya, Dr. Satinder Sartaaj, Dr. Laura A. Jana, Magic Singh, Eric A. Mcafee, Dr. Urvashi Sahni, Maninder Singh, Jahan Geet Singh, Shubhi Sachan, Somveer & Jaspal Singh Anand, Jahan Geet Singh and Jessi Kaur taking to the stage to deliver their 'talk', the audience was left spellbound as they heard some of the most inspiring anecdotes from the lives of these speakers firsthand from these speakers.
"The atmosphere was simply electric as speaker after speaker engaged the audience through their inspirational talk. It was a great experience for everyone present as they got to learn from people who are the very best in their fields and respected world over," said Ms. Pritika Mehta, Curator and first ever license holder for TEDxChandigarh.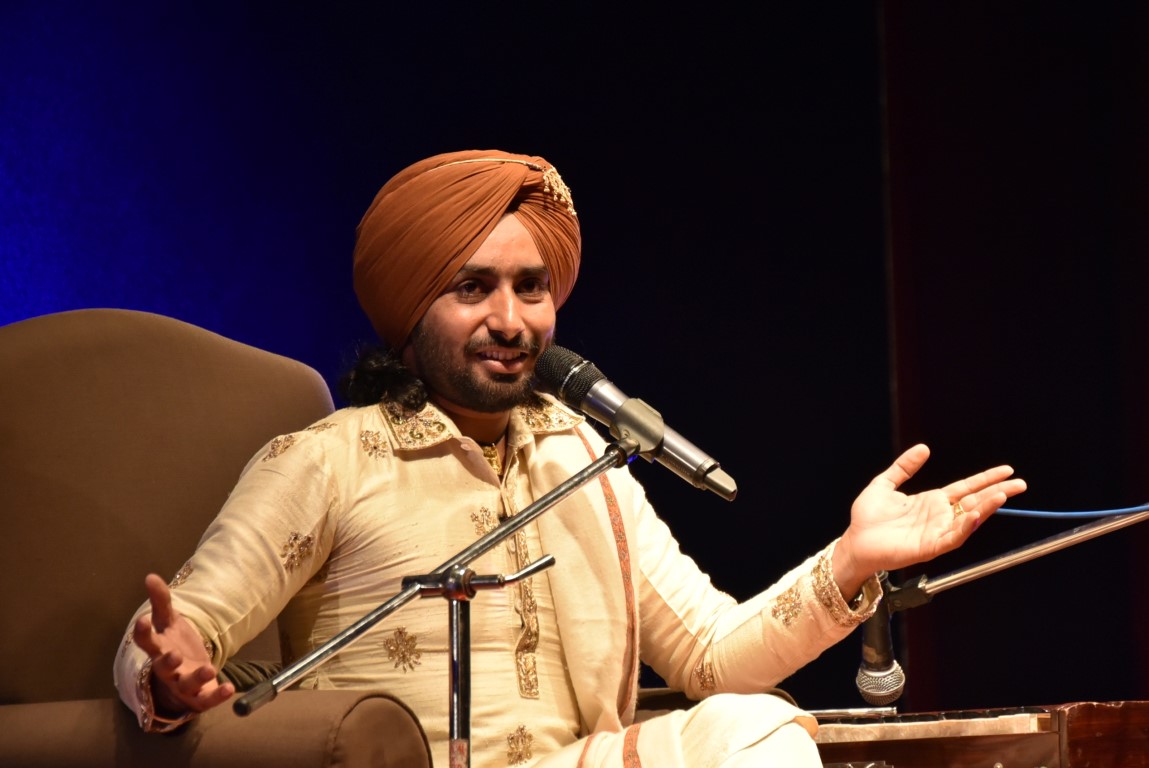 Listed as the 25th most powerful woman in the world by Forbes Magazine in 2016, Arundhati Bhattacharya, Former Chairman, SBI, while speaking at TEDxCHANDIGARH 2018 said, "Women have a lot of potential to reach great heights, especially in the professional sphere. However, they are always faced with the task of striking a balance between work front and family duties and have to be at their best in both. I too have faced a lot many challenges but the only thing that empowered me to reach the top was my determination to never compromise with my career. By prioritizing the various responsibilities and never compromising on my goals, I managed to balance both my worlds and was able to realize my dreams."
Among all the inspirational talks, the day had some lighter moments as well. Some moments of pure magic came courtesy Magic Singh, the internationally renowned magician from UK who, along with his talk, also displayed some magic tricks much to the delight of the audience.
Just as his company has captured the consciousness of masses to become the fastest growing FMCG company in India, Acharya Balkrishna, CEO of Patanjali Products – पतंजलि उत्पाद was at the centre of public attention with one and all wanting to listen to his words of wisdom. Focusing on youth, Acharya Balkrishna said, "The future of our nation and the whole world lies in the hand of the youth. It is very important that they have a constructive thought process and a positive mentality to grow in the right direction. For this to happen we, the society, need to give them an atmosphere which inspires innovation and the desire to learn and seek knowledge. Once on the right track, they have all the potential to make this world a better place to live."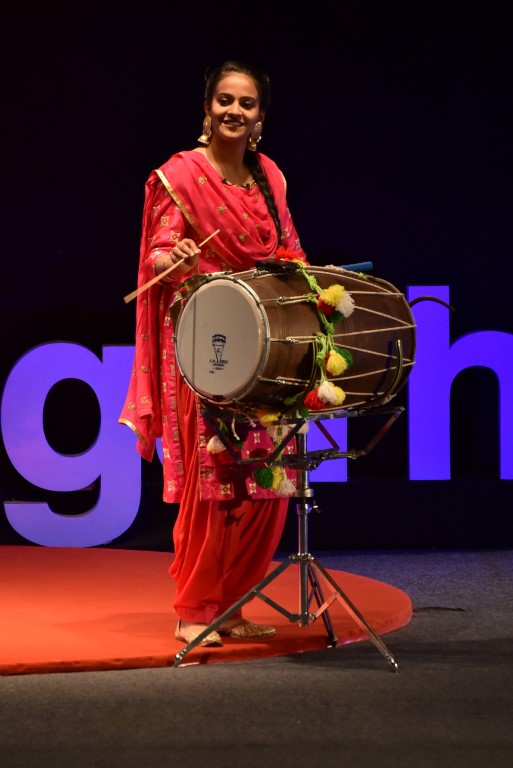 "It feels great to be able to pull of such a wonderful event where speakers of great repute and knowledge enlightened us. This will go a long way in helping us at TEDxCHANDIGARH in realizing our vision of developing a community of like-minded, highly informed, motivated and engaged innovators, thought leaders, change makers, designers, entrepreneurs, technologists, and socially concerned individuals in the most beautiful city of India – Chandigarh", said Simarpreet Singh, Curator, TEDxChandigarh.
TEDxCHANDIGARH 2018 had speakers from different continents and different work fields as diverse as pediatrics and music and sharing a common platform. One of the eminent speakers, Dr. Laura A. Jana, World's Leading Pediatrician, USA said, "Chandigarh community should be proud of holding such a world class event like TEDxCHANDIGARH. As someone who believes in global sharing of ideas, I am honoured to be a participant in this event." From the stage of TEDxCHANDIGARH 2018, India's beloved son and world-renowned Sufi Poet, Singer, Writer, Actor & Scholar, Dr. Satinder Sartaaj said, "Through this platform, I want to share with the youth that being humble is the key to success. Humbleness is the base of humanity which can take you to great heights of success. TEDxCHANDIGARH is an amazing platform which gave me opportunity to share the stage with such eminent and multi-talented personalities who are really wonderful human beings".