Leprosy affected persons need our love and affection: Tejinder
Punjab's own Mother Teresa honoured
Tejinder Kaur, who can be rightly dubbed as Punjab's own Mother Teresa, has been honoured with the State Award for her valuable social service rendered for the Welfare Rehabilitation and Community Development of Leprosy affected persons and elimination of leprosy. The award was recently bestowed upon this Senior Research Fellow of PGIMER Chandigarh by the Punjab Chief Minister Captain Amrinder Singh during a State Level function on the occasion of Independence Day at Gurdaspur. She was presented Gold Medal, Shawl, Cheque of Rupees 11000/- and Parman Patara along with Citation.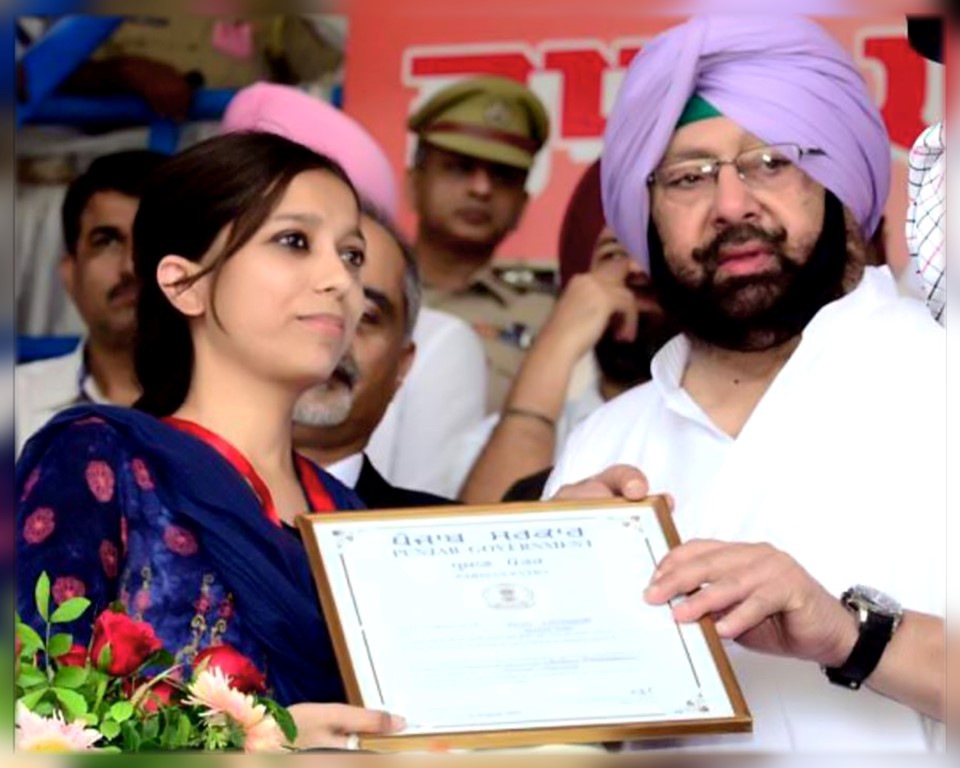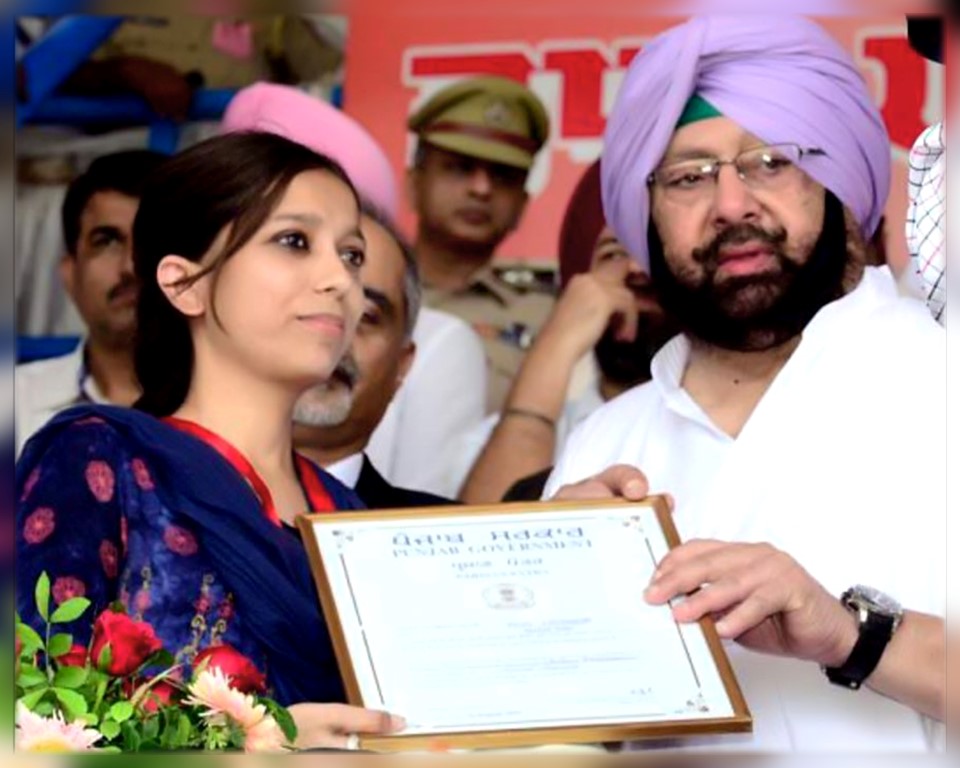 Born in village Behrampur Zimidari in Ropar, Tejinder followed the footprints of her father Prem Singh and started working for the welfare, rehabilitation and community development of leprosy patients and elimination of leprosy in Punjab and Chandigarh in 2001. She served as President of Leprosy Elimination Society Mohali and Rehabilitation Secretary of Leprosy Welfare Mission Chandigarh. She was honored with commendation certificate by District Administration SAS Nagar in 2007.
Tejinder Kaur played a crucial role as a Project Director in the Lepro-well Movement launched by Leprosy Welfare Mission Chandigarh.  The early intervention with door to door canvassing in the slums of migrant laborers who are the reservoir of leprosy germs was the main objective of the Lepro-well movement. Mass Education Program was launched with help of panchayats and Municipal Councilors and like-minded persons to awaken the masses about symptoms and cure of leprosy.
"Due to the stigma attached to the leprosy   affected persons they were not coming to the doctor. Lepro-Well Movement cleared the notion that leprosy is a curable disease not infectious by touch. As a result 32 leprosy patients were detected and sent to the hospital for treatment. The community development of Leprosy colonies in Punjab was maintained", she said.
Tejinder Kaur requested the Government to frame Medical Legislation in which the district administration and health authorities should work together to check leprosy. She advocated that the leprosy patients be issued a medical card which should be checked by employers and industrialists before employing the migrant labourers.Tejinder also drew the attention of ministry of Social Justice and Empowerment & Human Rights Commission towards the need to frame laws to penalize those who are discriminating against the leprosy patients.
"Leprosy affected persons not only need our medical care but also our love and affection", she said.
At present Tejinder Kaur is working as Senior Research Fellow (Medical) in Drug De-Addiction and Training Centre in Psychiatry Department of PGIMER Chandigarh.