Amrinder Gill and Sargun Mehta won the award for Best Actor and Best Actress
The stalwarts of Punjabi industry came together at the 2nd Edition of Jio Filmfare Awards Punjabi 2018 to celebrate and honor the excellent work displayed by the artistes in the year gone by. Held at Multipurpose Sports Stadium in Mohali on 23rd March, the night witnessed a stellar show with great performances by the artists, and winners taking home the coveted Black Lady. The award ceremony will be televised exclusively on the channel MH One.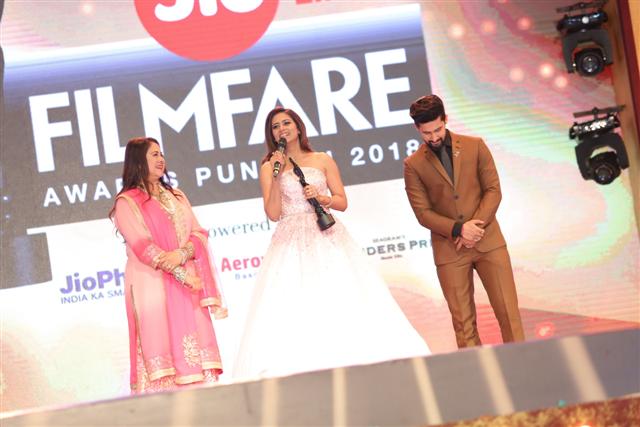 Following the successful 1st edition, the Jio Filmfare Awards this year too had the spotlight shine on the most promising films and strong performances showcased by the artists. The award for Best Director went to Ksshitij Chaudhary and Lahoriye won the Best Film Award.
Speaking at the 2nd edition, Editor of Filmfare, Mr. Jitesh Pillaai said, "Punjabi Cinema's talented artists and films with compelling storyline have contributed immensely to the growth of Indian Cinema over the years. Filmfare has been at the helm of acknowledging great body of work and it is this creative prowess that exists in the Punjabi Film industry that makes it imperative for Filmfare to share the honour in this region. We hope to strengthen this vision with the 2nd edition of Jio Filmfare Awards 2018 and look forward to build a legacy for the regional awards."
The hosts for the night Ammy Virk, Mandy Takhar, B. Jay Randhawa, Hardy Sandhu and Neeru Bajwa took center stage and kept the audience engaged with insights on Punjabi Films and light humor. Amongst them Ammy Virk and Hardy Sandhu further regaled the audience with their performances on songs like 'Naah' and 'Gaani' among others respectively.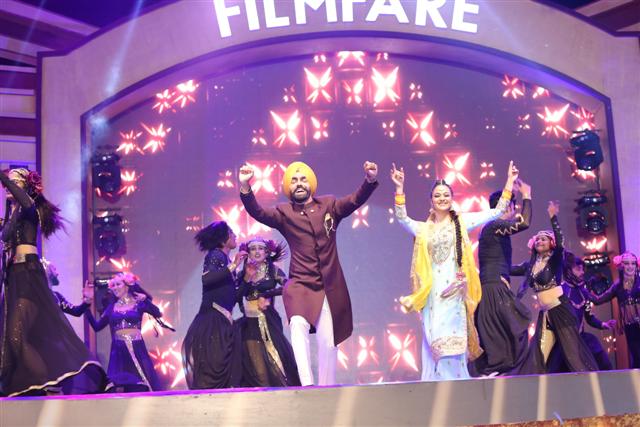 The award was sponsored by Jio Digital Life, powered by Jio Phone, Aeroplane Basmati rice and Blenders Pride – Taste Life in Style. Telecast Partner is MH One, Multiplex Partner – Orienta Cinemas, Radio Partner – Radio Mirchi, Trophy Partner – The Award Gallery, Venue Partner – Multipurpose Sports Stadium, Hydration Partner – Blue Pine Water, Production Agency – Red Carpet Events, Show Direction & Artist Management – Prinday, Technical Direction & Stage Management – On Cue Productions, Acts Choreographed by – Zenith Dance Troupe, Script Written by – Chann Angrez & Kamal Dhaliwal.