The Best Six Right-Wingers Barcelona Can Sign to Replace Ousmane Dembele This Summer: It is debatable if Ousmane Dembele has been a success story for the Barcelona attack since arriving from Borussia Dortmund five summers ago.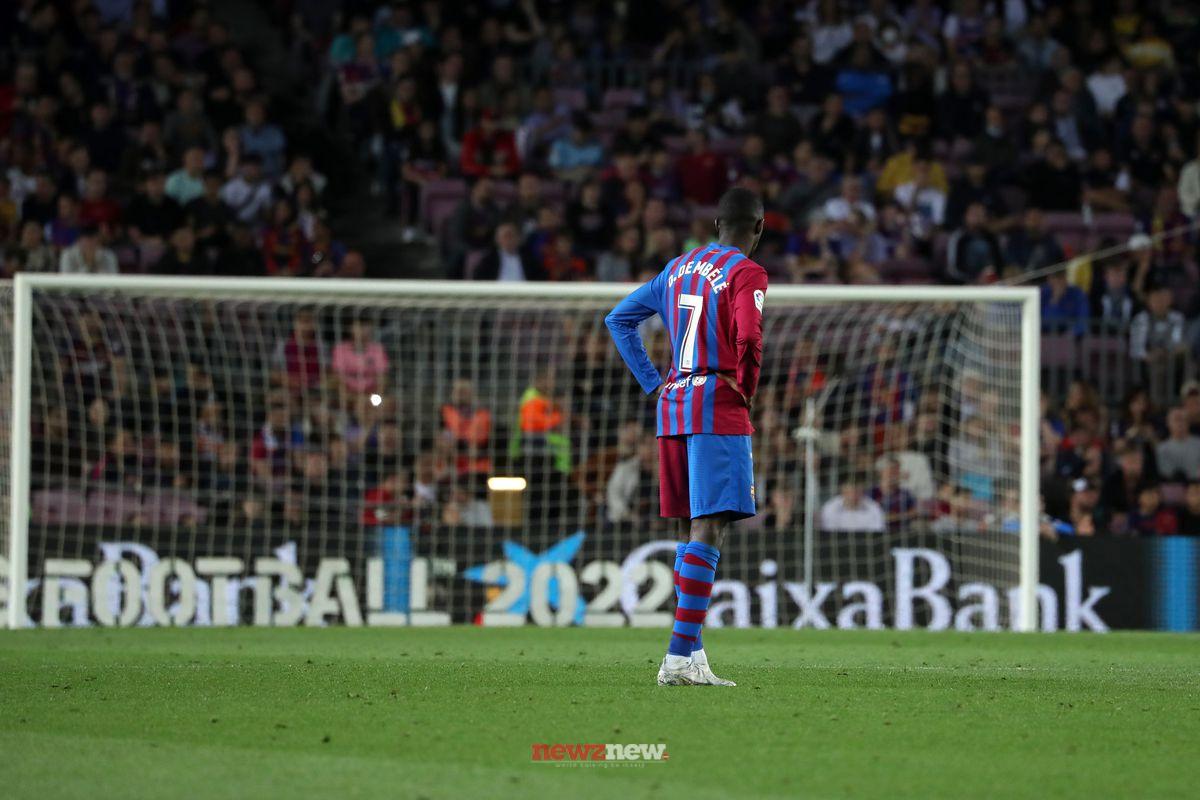 With 32 goals in 143 appearances, it is not the most spectacular story a player of his immense talents could write on Barcelona colors.
Now a free agent following the expiration of his Barcelona contract and at just 25 years of age, the likes of Chelsea and PSG are enthusiastically sniffing at the Frenchman to lure him over.
Executives at Barcelona couldn't wait for the Dembele soap opera to end, with the player's agent turning down several offers from the Spanish giants.
Xavi has a massive role to fill at the right wing now. Here's a list of six possible replacements that the Blaugrana should target. On the sideline, you can check liontips.com/tips/tennis for the most accurate tennis predictions and betting tips.
1. Raphinha
Raphinha tops the list of players that can replace Ousmane Dembele this summer. He is a 25-year-old Brazilian who plays as a right-winger for Leeds United.
He is one of the best forwards in the English Premier League, closely matching Dembele's trickery and pace.
The player is presently attracting lots of interest from big European clubs, including Chelsea, Arsenal, and Tottenham Hotspur, because of how outstanding he was the previous season, where he scored 11 goals and had 3 assists.
Raphinha has been a long-term target for Barcelona. Several reliable journalists and media even reported that the Brazilian forward was destined to make a move to the Camp Nou should Dembele leave the club this summer.
However, due to the financial crisis in the club and the high release clause imposed on the player, the deal appears stalled until now.
With recent reports coming in, it seems Chelsea is leading the race ahead of the Blaugrana in the signature of Raphinha.
Nevertheless, in football transfers, you can never be sure until your target is wearing your jersey with a signed contract.
2. Bernardo Silva
Another potential player that can replace Ousmane Dembele at Barcelona is Bernardo Silva. While not a direct like-for-like replacement, Bernado has the football intelligence to operate on the right wing.
However, with the look of things, getting him at the Camp Nou would be a hard nut to crack as Manchester City executives are drawing their feet on letting him go for cheap.
The 27-year-old Portuguese forward is one of the leading figures in the Manchester City team.
Bernardo Silva is a player that will no doubt improve the Barcelona team. He is pretty versatile and skillful, with the ability to dribble past his opponents with ease.
He also has good stats, having recorded 13 goals and 7 assists in 50 appearances last season.
3. Neymar
Neymar is another potential player popping in the news recently because his future at PSG seems uncertain. The Brazilian forward is known for his dribbling skills and versatility up front.
When he left Barcelona for PSG in the 2017/2018 summer for a club-record fee, Ousmane Dembele was brought in as his replacement. Meanwhile, he might be the ideal replacement for Dembele should he eventually leave the club.
Several reports have it that PSG was willing to part ways with the Brazilian forward should a suitable offer come in.
Now might be the perfect time for Barcelona to swoop in for Neymar if they have the funds available.
In terms of stats, the 30-year-old Brazilian forward recorded 13 goals and 8 assists in 28 appearances last season which is quite remarkable.
4. Mohammed Salah
Another potential player Barcelona can sign is Mohammed Salah. The 30-year-old Egyptian magician is arguably one of the best players in the world.
He has been an integral part of the Liverpool set-up since he was signed in 2017. Last season, he recorded 31 goals and 16 assists in 51 appearances. This is not an easy feat to pull off.
With the contract issue ongoing with his club, Liverpool might have no option but to cash in on him this summer rather than allowing him to be a free agent next summer.
This could be a good deal for the Blaugrana, but the issue lies in his high transfer market value. Would Barcelona be able to pull off this deal? Let's keep our fingers crossed as we witness the drama ongoing in the transfer market.
5. Paulo Dybala
Paulo Dybala is another potential replacement for Ousmane Dembele on this list. Without a doubt, he's a fantastic player and will be an upgrade in Barcelona's attacking line-up.
The 28-year-old Argentinian who left Juventus recently is seeking a new club. Fortunately, he is a free agent currently. Last season, he recorded 15 goals and 6 assists in 39 appearances.
Several European clubs have shown interest, but a deal is still stalling till this moment. This might be the right time for Barca to swoop in on him as he would likely listen to offers from the Spanish Giant.
6. Riyad Mahrez
The last player on this list is Riyad Mahrez. He is the kind of player every coach would want to have on his team.
The 31-year-old Algerian forward who plies his trade at Manchester City might be a perfect replacement for Ousmane Dembele should he decide to leave.
His record shows that he scored 24 goals and had 9 assists in 47 appearances last season.
Mahrez is known for his versatility and dribbling skills on the wing. This makes him a massive asset for Xavi to stretch his opponents' defences and open spaces for his center forwards.
Should the Spanish Giant swoop in for him, he will most likely live up to expectations.
Final Words
These are some of the best right-wingers Barcelona can sign to replace Ousmane Dembele this summer. They all have decent profiles, which earns them a spot on this prestigious list.
If Barcelona could sign any of them, they would most likely be able to cope with Dembele's departure. Meanwhile, do well to let us know your thoughts about the players on this list.