The Body Shop India Opens First Sustainability-focused Activist Workshop Store in Chandigarh: The original, British-born, ethical beauty brand, The Body Shop opened its flagship sustainable activist shop on the ground floor of Chandigarh's Nexus Elante Mall.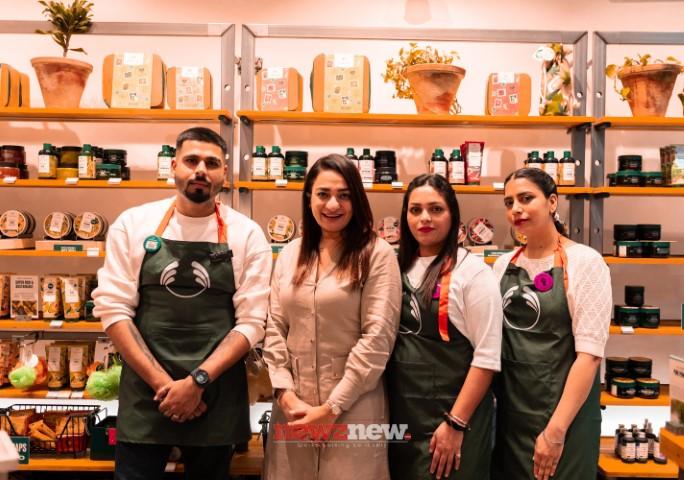 The Body Shop is known all over the globe for pioneering that business can be a force for good, for introducing new standards of business ethics, and for its change-making business contributing to people & planet for the last 45+ years.
In keeping with the brand's inherently activist spirit and on the occasion of this new store launch, The Body Shop India also unveiled artwork depicting female voices in public life.
Harmeet Singh-Vice President, Marketing E-Commerce and Product, Asia South at The Body Shop India. said, " We are excited to bring our first flagship Activist Workshop store to Chandigarh. Since 2019, we have championed the cause of looking social & environmental justice. In the face of rising youth audiences and social inequity, brands like ours have a vital role in driving public conversations and advocating for change, especially for women. We believe our Activist Workshop Store and local relevant initiatives are the right steps in this direction and we would encourage all our consumers to become part of a collective of social & environmental justice. Punjab, especially Chandigarh is one of our primary markets in India. We had a unique vision for our recently renovated store and wanted it to reflect of our core values and ideologies of being a changemaking beauty brand. Chandigarh's Rock Garden proved to be the perfect source of inspiration for that. With this, we want to encourage our customers to understand and embrace inclusion and let go of archaic stereotypes."
Looking to offer a unique experience to customers, the workshop activist store encourages customers to contribute to society. The recently opened store will also allow customers to pledge to become a change-maker with The Body Shop through small initiatives towards plastic recycling.
And like the brand's other stores, this one will have a team of professionals to guide customers too. The artwork showcases contemporary female body types made of fiber & clay, holding megaphones made of urban & industrial waste.
Given that recycling is at the heart of The Body Shop's identity, the brand has taken inspiration from the heritage site to design the store. This is a natural step for the brand, The Body Shop India uplifting its commitment to powerful recycling goals from its Return Recycle Repeat (RRR) in-store plastic recycling program to actually including recycled waste as a part of the store fixtures.
The new Activist Workshop store concept is an interactive and experiential space that encourages people to explore the brand's products, campaigns and discover how, together we can positively impact our planet and its communities.
This experiential new store concept is a place for play and discovery, where shoppers can get stuck in and get inspired by the brand's legendary beauty products and ethical purpose. Find out what makes this new concept store a truly unique experience.