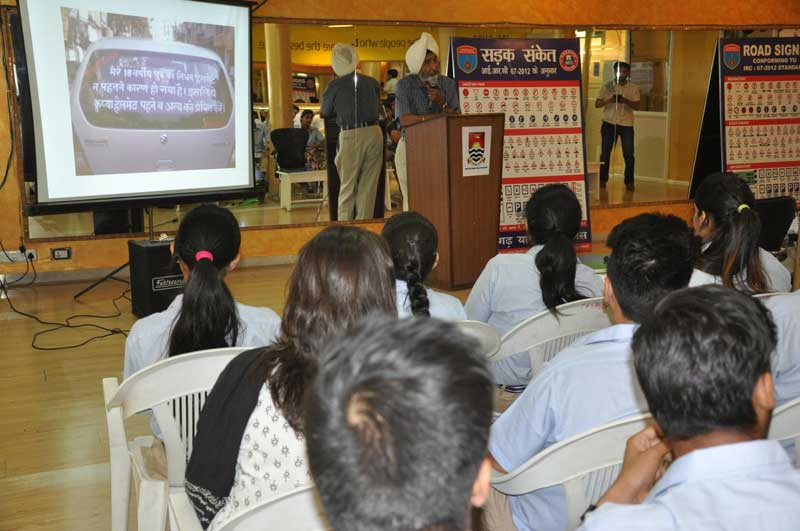 NewZNew (Chandigarh) : To make students realize the significance of the human life and to make them aware of the road safety and various traffic rules, an innovative workshop on "Road Safety" and "Traffic Rules" was organized at The British School, Chandigarh by Retd. Wing Commander C S Grewal, Mrs. Uma Mahajan (Traffic Marshal) along with the Chandigarh Traffic Police.
Traffic Marshal Uma Mahajan presented the latest data's about the road accidents in the country encouraging the students to be helpful and empathetic towards the victims. 'Hurry or Impatience' on the road was declared to be the main cause of accidents and students were motivated to practice time management to overcome that. Besides this students were informed about Mandatory, Cautionary and Informatory traffic signals. Various laws related to violation of different traffic rules, minimum age for driving license etc were explained. Effective and self explanatory videos and question answer session made the concept clearer to the students.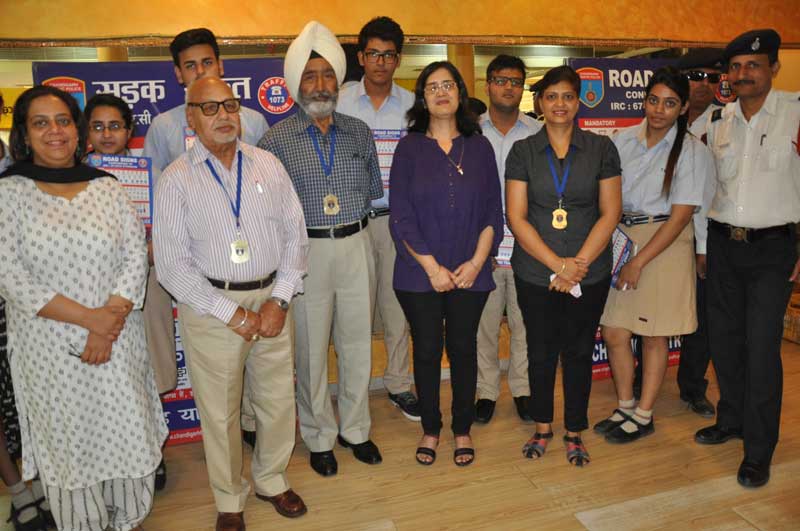 Mrs. Mona Shri Sethi, Principal, The British School, Chandigarh appreciated the efforts of Chandigarh Traffic Police for taking an initiative towards the noble cause.