The Fifth Edition of Punjab Half Marathon held : Thrill Zone organized the 5th edition Punjab Half Marathon on the 27th of January which took off and concluded at Chandigarh Club. The event was organised to raise awareness about the long ongoing issue in the society – Run Against Drug Abuse.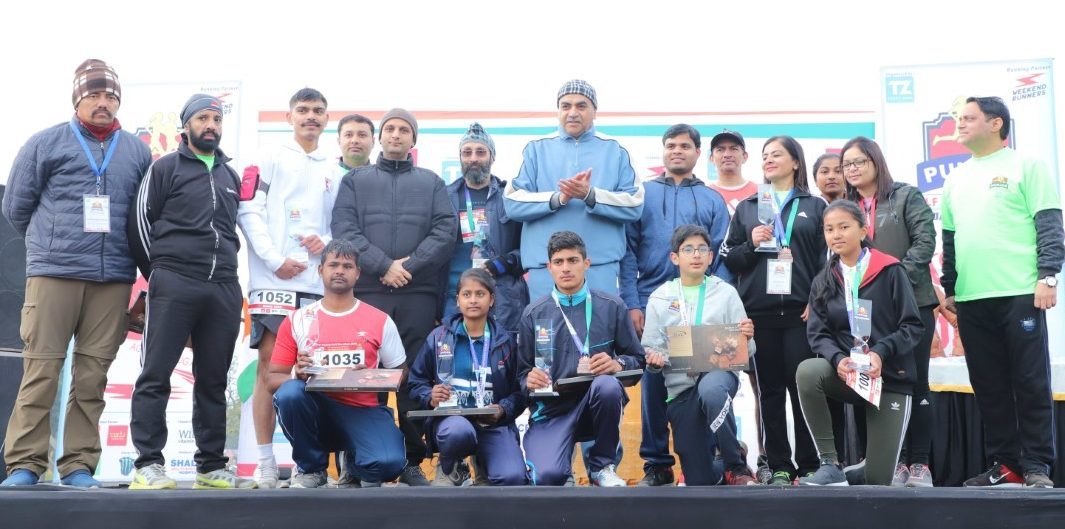 Mr. Sanjay Tandon, President of BJP, Chandigarh was the chief guest and initiated the prize distribution ceremony.
Thrill Zone marked its 50th event with this edition of the half marathon. They have always supported the society in its on-going battles through its event which happens all round the year. Mr. P. C. Kushwaha, the organiser, said "In a four-year long journey of Thrill Zone we feel grateful to mark our 50th event with this kind of response at 5th Punjab Half Marathon"
There were 20 plus handicapped people on the track, running with full power. Around 10 participants from these countries, France, Canada, Germany and the United States participated in the marathon.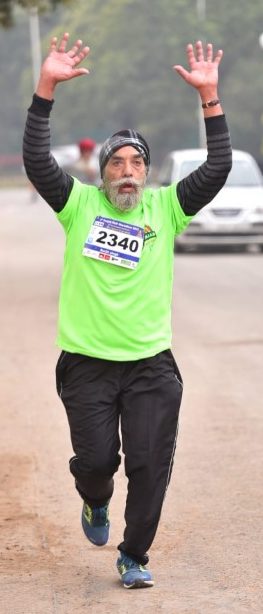 All the participants were given a T-Shirt , Medal, certificate, refreshments, Energy Drink , BIB with Timing Chip. There were different distances depending on the interest and age of the participants i.e., 21 km (Half Marathon), 10 km , 5 km (with timing chip) and 5 km (Fun Run, without timing chip). The flag Off timings for 21 km , 10 km and 5 km respectively were 6:00 am , 6:15 am  and 6:20 am.
The following were the winners for the half marathon in each category.
RESULTS
In the 21 KM half marathon, Men's (18-40 years Category), Gopal bagged the first position, while in women category Kaylea Brase secured the first position. In Men's ( 40 to 50 years category) Sebastian Wilk came first, while from women category, Sajiny Roshan secured the first position.  Sabodh Saggi secured the first position in Male 50-60 years category in 21 KM half marathon, while Amar Chauhan bagged the first position in 60 plus category in 21 km half marathon.
In 10 km half marathon, Under 18 Male category,  Abhishek secured the first position, while from female category, Payal Singh seized first position.  In 18-45 Years Male category, Sanjay secured first position, while from female category, Naina won the first position. In 45 plus category, 10km half marathon, Amarjit Singh bagged the first position, while from female Gaganpreet Samra won the first position.