The First Full Moon Night in January is the Wolf Moon, and Lone Wolf has a Surprise in Store for Us: Lone Wolf welcomes the new year in a style as unique as their beer, this January. The first full moon syzygy falls on the 6th of January this year, and Lone Wolf has a surprise in store, for not just this, but all subsequent upcoming full moon nights.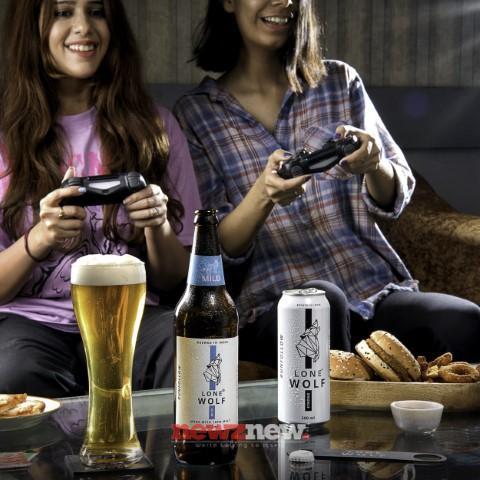 For centuries, people from different cultures have been giving Full Moons names that represent the peculiarities of the lunar month in which they occur.
The first full moon in January has often been referred to as the Wolf Moon, the origin of the name from Native American culture, where they often heard wolves howling during cold winter nights at this time of year, howling because they were hungry, and it was harder for them to hunt in winter.
The Wolf Moon is said to represent the final ending of cycles ahead of new beginnings and the moving toward new light and opportunities as the days grow longer. It also marks mid-winter and the beginning of animals coming back from hibernation, a sort of awakening. With that sentiment in mind, Lone Wolf is curating and lining up some of the best parties the capital has to offer.
Guests are already lining up to attend this exclusive event, make sure you have your invitation handy!
Know More About Lone Wolf
Lone wolf beers are brewed in Punjab, and have a yearlong shelf life.  With two (2) variants currently out in the Indian market, Lone Wolf Strong and the Lone Wolf Mild Lager, they plan to add new beer styles to their portfolio every year.
With the hops and yeasts imported from Germany, low additives and enzymes, the beer goes down easy, and leaves one fresh to go out on the prowl the next morning, to break and make their own crescent trajectories.
Lone Wolf is available for sales and distribution in Delhi, Haryana and Chandigarh, while Punjab and Himachal Pradesh will follow soon afterA pint of Lone Wolf Mild Lager is priced at INR 85/- & a can of Lone Wolf Strong is priced at INR 110/-