The Knowledge Bus School organized Recitation Competition: The Knowledge Bus School conducted Elocution and Recitation Competition at its campus. Students revelled in the joy of words while the participants recited, narrated or argued vehemently for their topics.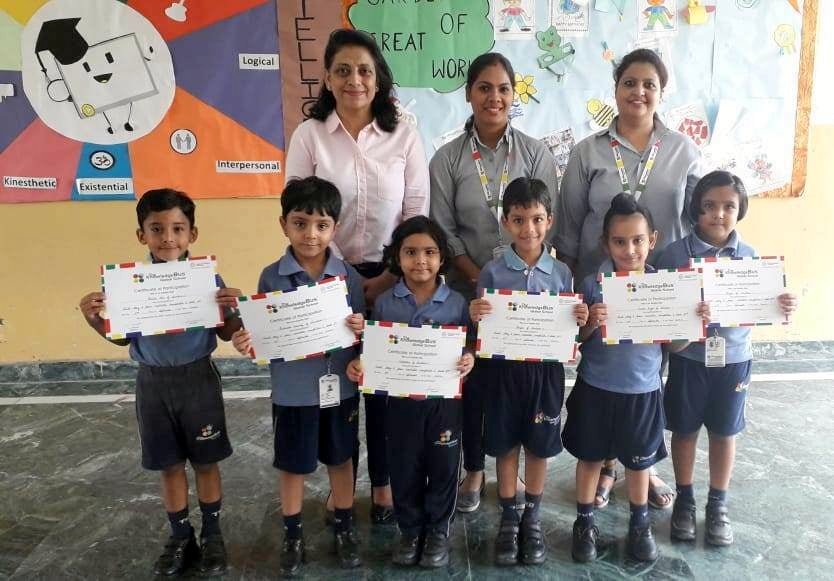 The participants of the recitation Competition had chosen classic topics, which allowed evocative rendering and transported the audience to the realm of fancy created by the beautiful words. Students used their imagination to create moral based stories like on honesty, national integrity, truthfulness, loyalty etc.
Participants were judged on the parameters like memorization, articulation, body language, clarity, expression and pace. Damanveer, Sanvi was got the first position, whereas Avni & Dhanpreet were second.
While speaking at the moment Principal of the school Dr. Anisha Sahapathi presented her observations and comments for the benefit of the students and said that such competitions enhance the ability to use words effectively and would enable a child to create his own unique identity. The winners were awarded certificates and trophies.