Kids 'R' Kids School students  Visited  Butterfly park: Students of Kids 'R' Kids School Sector 42-C visited parks  & butterfly park Located in sec-26 to know the importance of nature.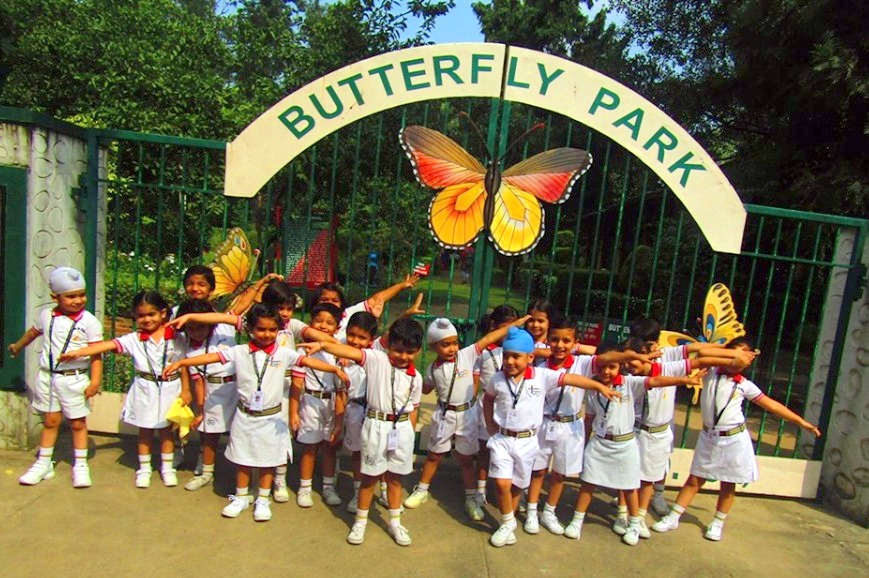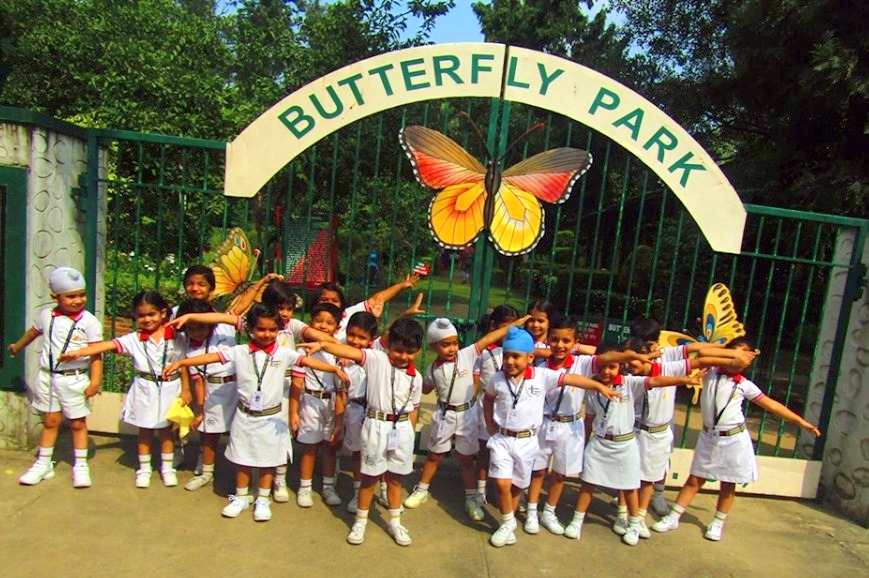 It offered a tranquil haven of peace and nature's wonders to the students, as multi-coloured butterflies flit all around. They were enthralled at the sight of different species of butterflies fluttering all around in the park. They were completely engrossed in finding insects with the help of magnifying glass.
Many relatively rare varieties of butterflies had been sighted by the students. The park was a kind of mini-workshop for students for showing showcasing the hues of nature and to understand the life cycle of butterflies. Students were shown how they have to put special efforts to create a good habitat for butterflies.
While speaking at the moment Anupam Grewal, Director Principal of the School said that the sight of winged beauties of 100 species, collected from across the world, fluttering around  is incredible Besides ,flowers like marigold, dahlia, petunia, and others adds beauty to it which brings tiny tots close to it and make them merry and amazed of nature's wonder .