The new McDonald's app is here to delight you with #TheRealDeal: McDonald's India – North and East, has introduced a new brand app –'McDonald's' – to provide consumers with special deals & offers that can be redeemed at dine-in, takeaway or drive thru.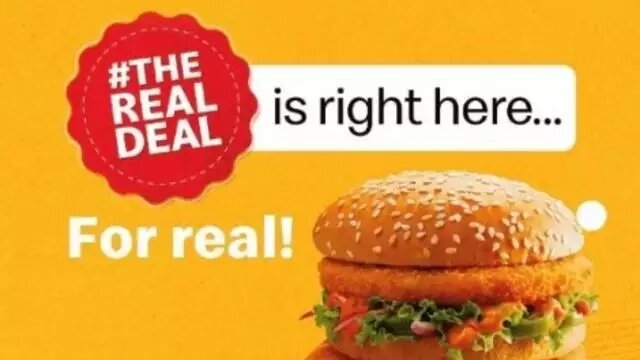 Through the new McDonald's app, the brand aims to enhance its customer experience as well as engagement by offering them #TheRealDeal and the best of McDonald's all on one single mobile platform.
In addition to great deals and offers, the app also allows one to order McDelivery, share feedback, learn more about the menu, and much more.
Claiming #TheRealDeal is rather simple. Here's a step-by-step guide:
Download the 'McDonald's' app on your iOS or/and Android device, or simply scan this QR code
Select the country as India – North & East, & allow notifications.
Register by creating an account.
Once registered, a bunch of offers will appear under the "Deals" section.
Select on the deal to claim (at dine-in or takeaway or drive-thru).
Tap 'Redeem' and 'Activate' once at the counter, as this will activate a 5-minutes timer and a QR code will appear on the screen. One will need to place the code in front of the scanner so that the deal is read and applied, within the 5 minutes.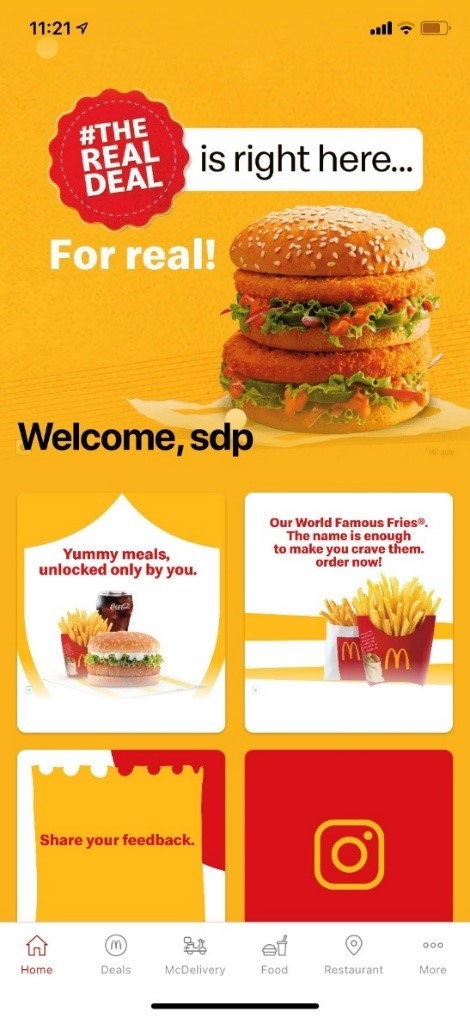 The new McDonald's mobile app is aimed at leveraging the power of ubiquitous mobile platform to drive better customer engagement. "We are scaling our efforts in 2021 using technology to elevate our customers' experience.
The McDonald's mobile app is an important part of our strategy to delight our customers with #TheRealDeal on their favourite McDonald's menu items, says Robert Hunghanfoo, Head, CPRL (Connaught Plaza Restaurants operates McDonald's restaurants in North and East India).
In its 25th year of operation in the country, McDonald's India – North & East, plans to leverage technology, restaurant modernization and menu innovation to drive better customer experience and engagement in 2021 and beyond.
With Food safety and quality always at the core, all McDonald's products go through comprehensive quality checks, from farm to table, so that the customers can enjoy safe and delicious food every time they choose McDonald's. 
As a commitment to quality and safety in the current times, McDonald's India – North and East has introduced the Global 'Safety+' program that includes nearly 50-plus process changes in the restaurant operations. Safety+ is a Global system of enhanced hygiene and safety practices that help ensure that every part of the McDonald's experience is safe for its customers and employees.
It builds on more than six decades of safety-first leadership in McDonald's restaurants.