The trailer of the upcoming movie 'Saak' released: Minhas films, Minhas lawyers and White Hill studios recently released the trailer of their forthcoming film 'Saak'. The film will hit the theatres on 6th September 2019.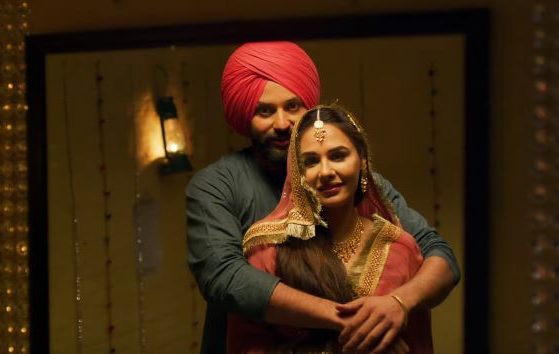 On the release of the trailer, lead actor Mandy Takhar said "Saak is about relationships and how they are managed throughout one's life. In Punjab, relationships are given the highest priority. The entire team has worked really hard on the film and I hope that the audience really appreciates the film."
The lead actor, Jobanpreet Singh said "I always wanted to be an actor, despite having no Godfather in the industry. Getting this opportunity is a big thing for me because in the film I got to work with the top class artists from the industry. I am very grateful to the entire team for their never-ending support and encouragement they have given me at all times."
Kamaljit is the director of the film who on the occasion of trailer launch said, "This is for the first time that I got to work with Mandy and Joban together. Mandy is an experienced artist and Joban being a newcomer but it was very easy to work with both of them. I loved working with both of them, and I'm really looking forward to the audience's reactions to the trailer and the film too."
"Entering in the field of entertainment with such a wonderful concept is like a God's gift and we feel lucky that we are investing on this. Everyone has done a brilliant job and we just hope it will be successful to impress audiences," the producers of the film, Jatinder Jay Minhas and Rupinderpreet Minhas said.
Other than Mandy Takhar and Jobanpreet Singh, Mukul Dev, Mahavir Bhullar, Sonpreet Jawanda, Gurdeep Brar, Dilawar Sidhu will also be seen in the film playing pivotal roles. Onkar Minhas and Qaistrax are the music director for the 'Saak'. Kamaljit Singh has directed the film, who has also written the story of the 'Saak'.
Gurmeet Singh has given the background music. Veet Baljit and Kartar Kamal have written the lyrics of the songs. Jatinder Jay Minhas and Rupinderpreet Minhas from Minhas Pvt. Ltd. have produced the whole project. 
The worldwide distribution of the film is done by White Hill Studios. 'Saak' will hit the theatres on 6th September 2019.