This Christmas, a playful 'Secret Santa' for children of blind school :   It was a different pre-Christmas celebration for children of the blind school, Ludhiana. Guided by the vision of helping change lives by urging people to donate their eyes, Connect Broadband's 'Darkness to Light' Campaign reaches out to spread joy among children of the blind school with its 'Secret Santa' initiative to celebrate the Christmas cheer.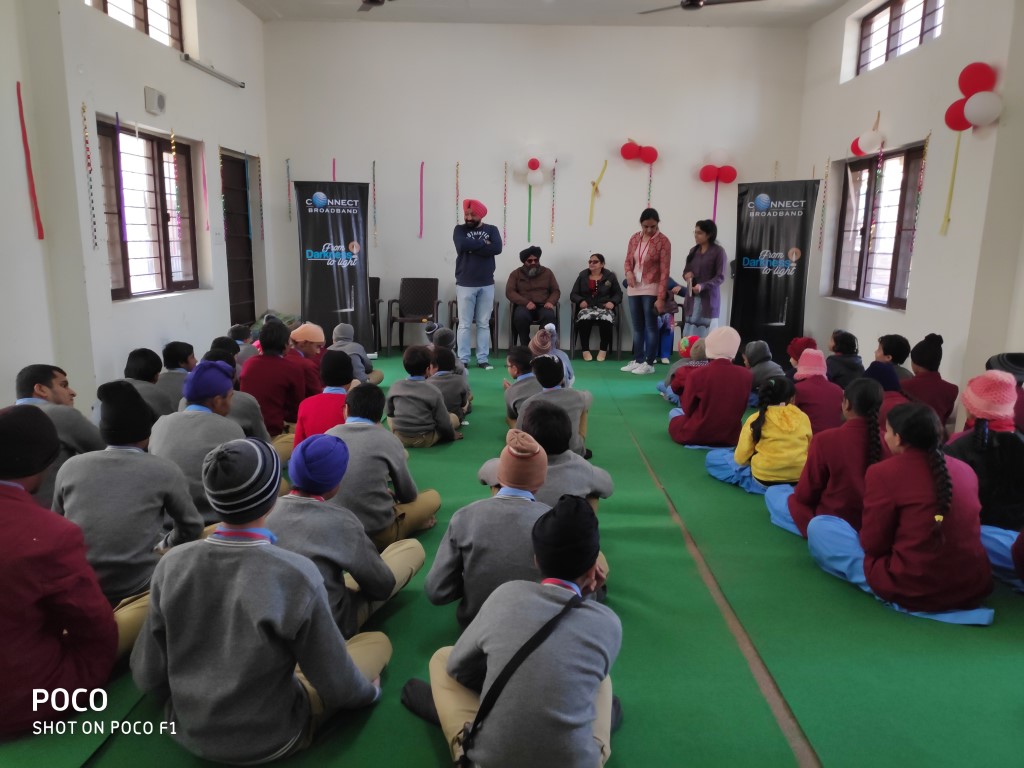 Connect employees interacted, played games with the children, and Christmas goodies like gloves, socks, school bags and caps were distributed amongst school children.
More activities will be carried out on regular basis to further help to these students under the initiative.
A special website has been designed for the 'Darkness to Light' campaign linked to the – ''connectzone.in, named "eyesforever.org" where people can fill up the registration form and pledge to donate their eyes.
'Darkness to Light' campaign by Connect Broadband pledges and urges people to donate their eyes
A special page has been designed ''connectzone.in, where people can fill up the registration form
Arvind Jalota, Chief Business Officer, Connect Broadband said, "The Management and staff of Connect pledge to work towards educating more and more people to pledge their eyes. Our message to people is clear. We want everyone to come forward and donate their eyes. Let's overcome the superstitious beliefs and try to change someone's life. Darkness to Light campaign is an initiative towards this noble cause."
CONNECT is a PAN India ISP Licensee with market leadership in Punjab Telecom Circle, which consists of Punjab, the Union Territory of Chandigarh and Panchkula. The Company also provides a full gamut of telecommunication services, which includes voice telephony, both Wireline and fixed wireless, Internet services, broadband data services and a range of value added service viz., Centrex, leased lines, voice mail and video conferencing. Connect has recently expanded its coverage footprint with launch of data services in Haryana and Himachal Pradesh
CONNECT also provides Wireless Broadband service across Punjab. Offering high speed internet through a wireless medium, CONNECT Wireless Broadband enables users to access internet through their Laptops, PCs, Tablets, Wi-Fi enabled phones in the wireless vicinity & FTTH which is a Broadband telecommunications system based on fiber-optic cables and associated optical electronics. The technology reaches the boundary of the living space, such as a box on the outside wall of a home. Quadruple play of high-speed broadband, high-definition video, unlimited 'anywhere' telephony, and real-time surveillance are a few key take-always for users.