Tillu Square Movie (2023) – Cast, Trailer, Songs, OTT, Release Date: The charmer is back with double power, yes! DJ Tillu is gearing up for the biggest release worldwide. The addition of Anupama Paramaeswaran is a main attraction this time, and it is a highly expected second part of DJ Tillu.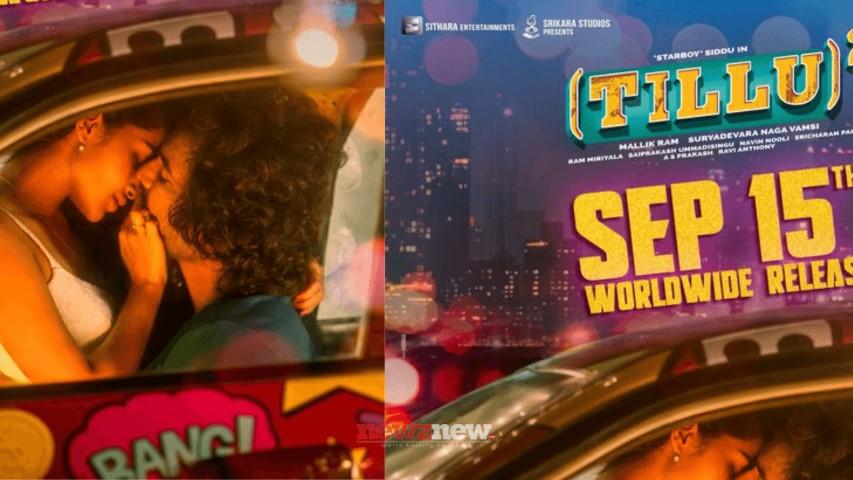 Tillu Square features 'Star boy' Siddu Jonnalagadda and is directed by Mallika Ram.
Tillu Square Movie (2023) Release Date
Tillu Square is planned as a September release and will hit the cinemas exactly on 15 September 2023.
Tillu Square Movie (2023) Cast
Siddu Jonnalagadda
Anupama Parameswaran
Prince Cecil
Brahmaji
Pragathi
Narra Srinivas
Tillu Square Movie (2023) Story and Genre
There is no official information about the story. We will update the storyline after the trailer is released.
Tillu Square Movie (2023) DJ Tillu Was A Huge Hit
DJ Tillu was released in 2022. The story revolves around Tillu, who wants to be a DJ. One day he met a girl named Radhika and fell in love with her. Unexpectedly, Radhika kills her ex-boyfriend, and Tillu and Radhika decide to bury the body secretly. But a man witnesses all this and blackmails them into providing 25 lakhs within two days. What happened after is a gripping and fun-filled storyline.
The film got a massive collection at the box office and a good response from the audience. So the second part is on the way to hit the theatres.
First Look Of Tillu Square
Tillu Square Movie Full Details