Tips for buying women's health insurance : When it comes to health, women have specific needs. Women juggle with multiple roles in their lives. In the present scenario, they support their family financially as much as men or in some cases even more. Still, when it comes to their own health, women mostly put it at the bottom of their 'to do' list.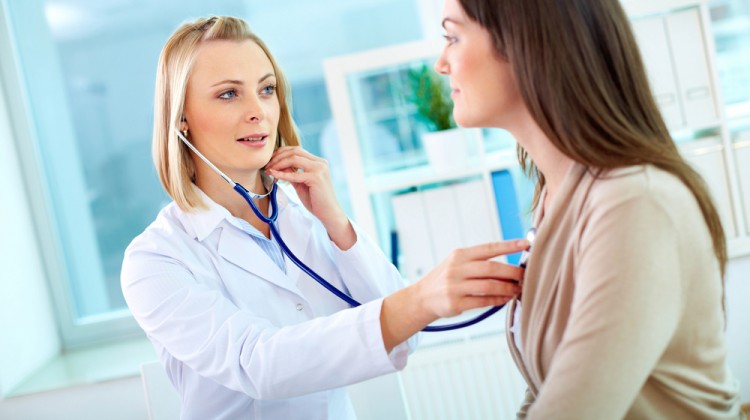 But it should not be the case. It is high time women took care of their health. By taking care of themselves, women feel better and can take better care of their family. Women should find time to exercise, eat and sleep right. Regular health check-ups and treating the diseases early have become inevitable. Enrolling in an appropriate health insurance plan is also important.
Health insurance for women is as much important as it is for men. Many employed people think that company insurance is more than enough for them. Even though in some cases it may be true, in most of the cases it is not. Most of the employers provide only the basic coverage. We all like to think that we are immune to specific serious diseases.
But as the saying goes 'hope for the best and prepares for the worst.' It is always better to enroll in a separate health insurance plan. This is very true in the case of women, who sometimes have to give up their career for the family. When you are not an employee anymore, there should be other plans to cover your medical expenses.
Different countries have different health care plans with different insurance coverages. While it is universal health care in some countries, in some other countries health care is mostly through private health insurance. As far as India is concerned, life insurance and vehicle insurance were always there.
Now health insurance is also slowly gaining popularity. With the ever-increasing medical expenses, enrolling in a good health insurance plan has become inevitable. At present, there are many health insurance companies in India. Star Health Insurance is one such company. Started in 2006 Star Health Insurance is one of the leading health insurance companies in India. They offer a wide variety of plans for affordable prices.
Factors to Consider Before Buying Women Health Insurance
Take Care of the Women Specific Diseases
As far as women's insurance is concerned, many factors should be considered before enrolling in one.  The woman can be part of the family floater plan. But buying individual plans for women is definitely a good idea. There are many diseases specific to women. A good policy for women should cover expenses for the treatment of critical illnesses like cervical, breast, uterine, fallopian and ovarian cancers. If there is any family history of cancer, it is wise to buy a plan that covers cancer treatment expenses. For the individuals diagnosed with cancer, several specific plans are available. Likewise, for diabetic patients, it is advisable to take a policy that covers diabetic related treatments. Companies like Star Health Insurance have such plans.
Take Care of Bone Related Diseases
Also, a good insurance plan for women should cover treatment expenses for bone-related diseases. Women after the age of 45 are at a higher risk of developing Osteoporosis. Studies also show that this age women are at an increased risk of getting heart diseases. That also should be kept in mind while choosing a plan. Here also family history should be taken into account. Many policies offer dental and ophthalmic coverage also, which are essential to everyone.
Should Include Checkups and Screening
If the woman is part of the family floater plan, make sure that the plan covers expenses related to annual preventive check-ups and screening.  This includes, but not limited to, Pap smear, abdomen ultrasound, haemoglobin test, the blood test for thyroid detection, etc. If the woman is above 40 years of age, a plan covering the 'once every two-year mammogram screening' would be an ideal one. People who are at risk of getting breast cancer genetically should try to enrol themselves in one such plan. Prevention and early detection are the keys when it comes to saving the lives from life-threatening diseases.
Pregnancy Coverage
Another thing to look for is the pregnancy coverage. Many comprehensive health plans cover pregnancy, pre-natal and post-natal care which includes doctor visits, gestational diabetes screening, medications, etc. In many plans, new-born care is covered. Labour is covered in most of the plans. A plan that covers both normal and caesarean delivery would be a good choice.  Star comprehensive insurance from Star Health Insurance is one such plan.
Should Have Cashless Hospitalisation
Choose a plan that allows cashless hospitalisation. This really helps to reduce the stress of the people involved in case of emergency hospitalisation. A plan offering Air Ambulance assistance is needed for women, with an increasing number of them travelling by air for different purposes. Star Health Insurance offers many such plans.
Choose Your Health Insurance Carefully
Choosing an appropriate plan for an affordable premium can sometimes be tricky. With more than 8200 network hospitals, Star Health Insurance is definitely a big player among the Indian health insurance companies. They have over 6000 branches spanning all over India. Many flexible plans are available for varying premium amounts. They offer lifetime renewability and lifelong coverage.
When our loved ones or we are sick, the last thing we would want is the delay in settling the claims. This is especially true for women and even more with single mothers. Hassle free claim settlement is another factor that should be considered. Star Health Insurance is gaining popularity by way of their fast and easy claim settlement processes. They have a high claim settlement ratio.
Star Health Insurance also has an excellent customer grievance redressal system. Before buying a health insurance plan, different policies and plans should be compared.
Women used to be dependents in their husbands' policy. But slowly that trend is changing. Today's multitasking women realise that their health also should be given priority. Health is wealth. Invest in a health insurance policy. Choose one that meets your needs and is wallet friendly. Men also make sure that the women in your life are well taken care of and enrol them in an appropriate health plan.