Tips To Win Cricket Prediction Games: Cricket! This name gives chills to the fans. Watching a high-voltage game between two arch-rivals on a weekend cannot be replaced. The every-second wait for a turntable moment in the game makes it thrilling. Cricket fans also like to make predictions to increase excitement.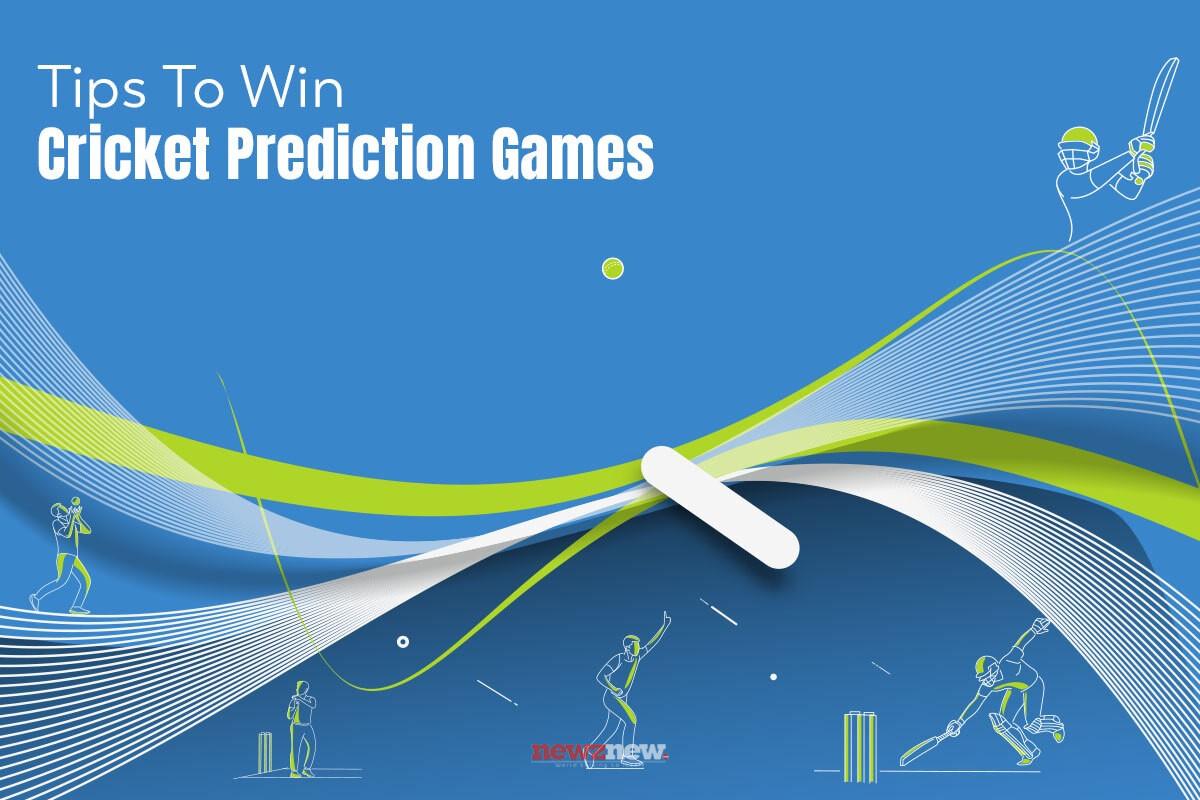 They use their intuition to make predictions and find out which team will win or which players will blow their minds with their performance. To raise the mercury of a cricket game, many digital portals offer exclusive platforms to make cricket predictions and win a contest. Cricket prediction games have gained immense popularity in recent years, offering fans a chance to test their cricketing knowledge and compete against others.
These games require participants to predict who will win today. They also predict the top run-scorer, the best bowler, and other outcomes. While luck plays a role, strategic thinking and a good understanding of the game can significantly improve your chances of winning. Let us discuss valuable tips and strategies to enhance your performance in cricket prediction games.
Tips to make better cricket predictions
1.   Research well and stay informed
Think logically, and you will understand that making predictions needs knowledge and awareness. Cricket is all about how the players perform on the ground. It depends on various factors that are not in your hands. The only thing you can do is analyze the factors and make predictions. For this, research is the prime weapon. Researching a team or player's performance will lead to the development of proper knowledge. Knowledge is the key when it comes to cricket prediction games. Stay updated with the latest news, team performances, player form, injuries, and weather conditions. Follow reliable cricket websites, read match previews, and analyze statistics. This information will help you make better predictions and increase your chances of winning contests.
2.   Analyze pitch, ground, and weather conditions
Cricket is an outdoor game, and the external conditions have much to do with it. It can make or break a game and contribute to a team's win. For instance, a common term circulates in the cricket world: overcast condition.' It depicts a day when the sky is covered with clouds reducing the daylight to a certain extent. It is during this weather condition fast bowlers have the prime advantage of swinging balls and hurling wickets. Hence, the pitch, ground, and weather conditions significantly impact the outcome of cricket matches. Consider factors such as pitch type, such as flat, spinning, seaming, and ground dimensions. Assess how these factors are likely to influence batting and bowling performances. Make predictions based on the favors the bowlers, fielders, and batsmen will get.
3.   Evaluate your team's strengths and weaknesses.
Check the weakness and strengths of your team. Consider factors like team composition, batting line-up, bowling attack, and recent performances of all the players. Assess how the teams match up against each other and how they have performed specifically in similar conditions in the past. A thorough evaluation of team dynamics will help you make accurate predictions.
4.   Understand player form and check head-to-head records
Player form can have a significant impact on match outcomes. Study the recent performances of key players, their averages, strike rates, and consistency. Consider their records against specific opposition and in particular conditions. Also, examine head-to-head records between players and teams. This information will assist you in making predictions related to individual performances.
5.   Follow toss patterns
Toss outcomes often influence team strategies and can impact match results. Analyze toss patterns of teams and their captain's preferences. Some captains may prefer batting first, while others may opt to field. Recognizing these patterns can give you an edge in predicting match outcomes. Recognizing the toss patterns will help you determine how a team performs while batting or bowling first. It helps in making better predictions.
6.   Balance prediction risks and rewards
Cricket prediction games often involve making bold predictions to gain an advantage over other participants. While taking risks can be rewarding, it is crucial to strike a balance. Avoid making extremely unlikely predictions that may harm your overall score. Assess the probability of different outcomes and make calculated decisions to maximize your chances of success.
7.   Pay attention to live match situations
Carefully analyze the match situations, including team positions, required run rates, and overs remaining. Assess how these factors may influence the decision-making of captains and players. For example, predicting a batsman who excels in aggressive batting could be a wise choice if a team needs quick runs to win.
8.   Track team news and line-ups
Stay updated with team news and playing elevens. Injuries, suspensions, or changes in the line-up can significantly impact team performances. Be aware of any last-minute changes affecting your predictions and adjust accordingly.
9.   Participate in multiple games and cricket formats
Increase your exposure and experience by participating in multiple cricket prediction games. Each game may have slightly different rules or scoring systems. Playing different games lets you learn from your successes and failures and refine your prediction strategies.
Wrapping Up
Cricket prediction games provide an exciting opportunity for fans to engage with the sport and test their cricketing knowledge. While luck plays a role, employing strategic thinking, research, and analysis can significantly enhance your chances of winning. By staying informed, evaluating team dynamics, understanding player form, and carefully assessing match situations, you can make better predictions and increase your success rate in cricket prediction games. Choose a suitable online portal to gain deeper insights into upcoming events and player performance.