TNUSRB result 2017 has been finally declared by the Tamil Nadu Uniformed Services Recruitment Board. The candidates have been selected in the ratio of 1:5 for Physical Measurement Test, Endurance Test and Physical Efficiency Test (PMT/ ET/ PET). TNUSRB exam result has been declared in pdf file for each center. The candidates can check tnusrb result 2017 and final answer key from tnusrbonline.org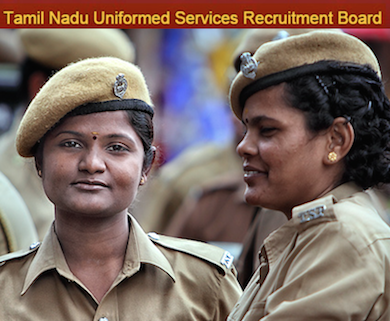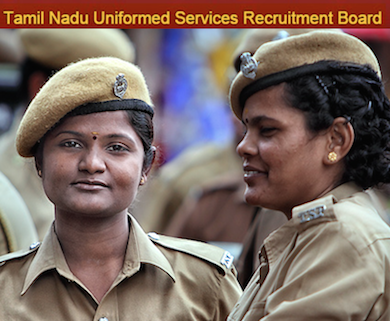 Some fresh reports are pointing out that TNUSRB result 2017, TN Police exam result may be declared today at 3 pm. TNUSRB website www.tnusrbopnline.org or www.tnusrb.tn.gov.in will host the results. However, it must be noted that the official websites still have not notified of the declaration. So until that happens, everything is mere speculation.
Tamil Nadu Uniformed Services Recruitment Board (TNUSRB) will likely announce the results of it's Police recruitment examination 2017 that was held on May 21, today. Reports from some local sources have indicated that the result of TN Police exam 2017 is under the process of declaration and will be published on the official website soon, most possibly by Tuesday itself. The board had released the preliminary key on June 1 and had also provided candidates the facility to raise objections (if any) against the preliminary key. Now, after the sorting out the objections, the final key will also be uploaded along with the TN Police exam results.
#Update: It's 6:30 pm now and TNUSRB has neither uploaded the results, nor any notice about it. We'll update once there is some good news.
The candidates may visit www.tnusrbonlne.org or www.tnusrb.tn.gov.in to check their TNUSRB exam result 2017 and TNUSRB final key once released. The exact date and time remains uncertain as of this writing, however, updates will follow here. The results will be published in the form of a merit list which will display the names/roll numbers of candidates successful in the written examination.
TNUSRB recruitment 2017
Reportedly, near 5.5 lakh applicants had actually taken this Police recruitment exam that was organised by TNUSRB on May 21st, 2017 while the actual number of eligible applicants was over 6.32 lakh. More so, the actual number of applications sold was near 10 lakh, as per officials. The rise in number of applications as compared to previous Police recruitment drives in the state is clear cut due to the more number of notified vacancies this time. Of total candidates, around 1.5 lakh are women candidates and 50 more are transgender candidates, the state officials proudly stated back in May, also adding that it is for the time that transgenders can apply for the Police recruitment.
TNUSRB had made sure of smooth conduct of the exam when on 21 May, a total of 410 venues were set up across the state to accommodate such large number of candidates under high vigilance. The total number of vacancies to be filled through this recruitment drive is 15,664 which further gets divided into as 13,137 (+46 backlog) posts of Police Constable, 1,015 (+1 backlog) for Jail Warders and 1,512 posts for Fireman. This is after a long time that the State went on a hiring spree announcing this much vacancies in Police department alone. Tamil Nadu Uniformed Services Recruitment Board (TNUSRB) had advertised the notification for recruitment to Grade II Police Constable, Gr. II Jail Warders and Firemen posts earlier this year in January. The process of application submission was carried out between January 23 to February 22, 2017.
Cut off marks
While the official cut off marks will only be revealed at the time of TNUSRB result declaration, we can always analyse the data of previous years and this recruitment's also. In 2012, when the recruitment was done, the overall cut off set for General category was 62. However, this year, it will be around 56-58. But that's only prediction and one should wait for official cut off which would be notified within few hours now.
You can check the expected cut off marks for each category here.