Top Hookah Bars You Must Explore in Dubai: Unveiling the Vibrant Nightlife Scene: Welcome to the dazzling city of Dubai, where the nights come alive with excitement, and the air is filled with the aroma of flavorful hookahs.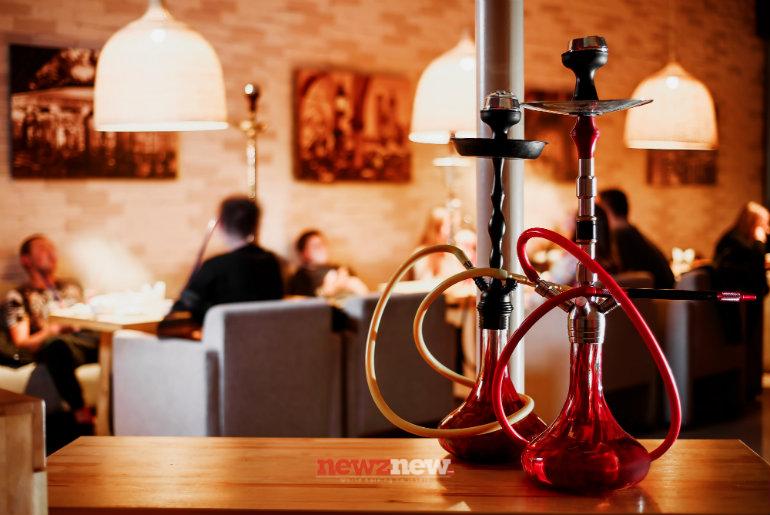 In this blog, we will take you on an enchanting journey through the top 5 hookah bars in Dubai. Whether you are a local resident or a curious traveler, these hotspots are bound to ignite your senses and leave you craving for more.
So sit back, relax, and prepare to dive into the captivating world of Dubai nightlife and its captivating hookah culture.
Sky Lounge
For a truly awe-inspiring experience, head over to Sky Lounge, located on the 40th floor of a prominent skyscraper. Offering panoramic views of Dubai's glittering skyline, this hookah in Dubai takes your shisha experience to new heights, quite literally.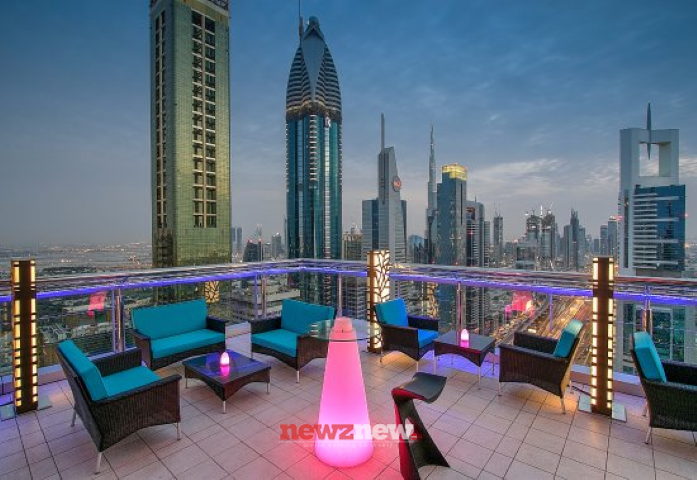 Making is the best hookah bar in Dubai. The spacious terrace provides an elegant setting to enjoy your hookah, surrounded by the city's iconic landmarks best to enjoy the nightlife in Dubai. The menu features an array of premium hookah flavors sourced from around the world, ensuring a delightful and diverse experience for every visitor. Unwind in style as you sip on exotic drinks and indulge in the finest shisha Dubai has to offer, all while being captivated by the breathtaking vistas below
Address: Level 48, Conrad Hotel – Sheikh Zayed Road – Dubai – United Arab Emirates
Phone: +971 56 771 2999
Timings: Monday to Sunday – 8 PM to 3 AM
Paradise Shisha Lounge
Concluding our journey is Shisha Paradise, one of the best hookah bar in Dubai, a haven for hookah enthusiasts seeking an extraordinary experience. This vibrant and lively venue boasts a contemporary and colorful setting, where guests can unwind and enjoy their shisha amidst a lively atmosphere.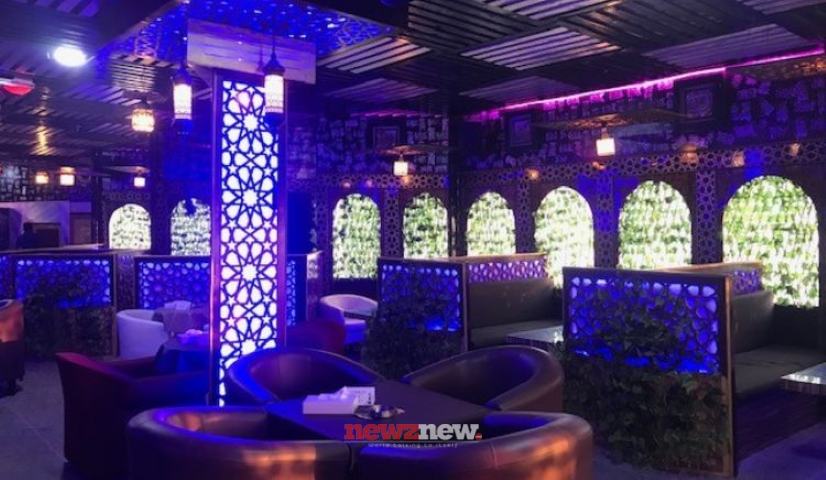 Shisha Paradise prides itself on offering an extensive menu with an abundance of enticing flavors, ensuring there is something to suit every palate. The skilled shisha artisans provide personalized service, ensuring that each hookah is expertly prepared and tailored to your preferences. With its energetic vibe and an array of delectable shisha options, Shisha Paradise guarantees a memorable night out in Dubai.
Address: Le Paradise Palace, Roof Top – 23C Street – Al Rigga Road – Al Rigga – Dubai – United Arab Emirates
Phone: +971 50 279 7490
Timings: Monday to Sunday- 24 hours
The Bazaar
Tucked away in a vibrant neighborhood, The Bazaar stands out as a hidden gem in Dubai's bustling nightlife scene. This trendy hookah bar in Dubai fuses modern aesthetics with traditional Arabian charm, creating a unique and inviting atmosphere.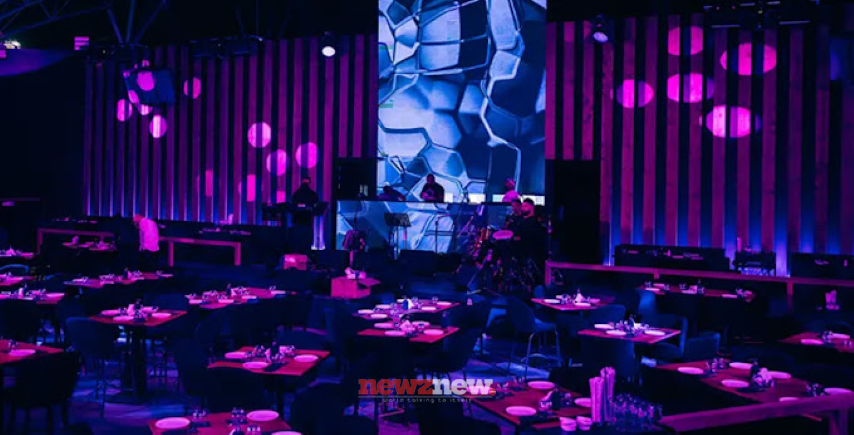 The Bazaar is renowned for its exceptional hookah blends, meticulously crafted by experienced mixologists who infuse unexpected flavors and ingredients, resulting in an unforgettable sensory experience. The cozy seating areas and dimly lit ambiance make it an ideal spot for intimate gatherings or enjoying a memorable nightlife in Dubai with friends. Prepare to be dazzled as you explore the eclectic menu and discover the hidden treasures of The Bazaar.
Address: Meydan Racecourse Grandstand – Dubai – United Arab Emirates
Phone: +971 50 998 3873
Timings: Monday to Sunday- 9 PM to 4 AM
Arabian Nights Lounge
As the name suggests, Arabian Nights Lounge epitomizes the essence of Arabian hospitality, inviting guests to immerse themselves in an enchanting ambiance. This hookah in Dubai offers a resplendent setting, adorned with ornate Arabian decor and plush seating arrangements.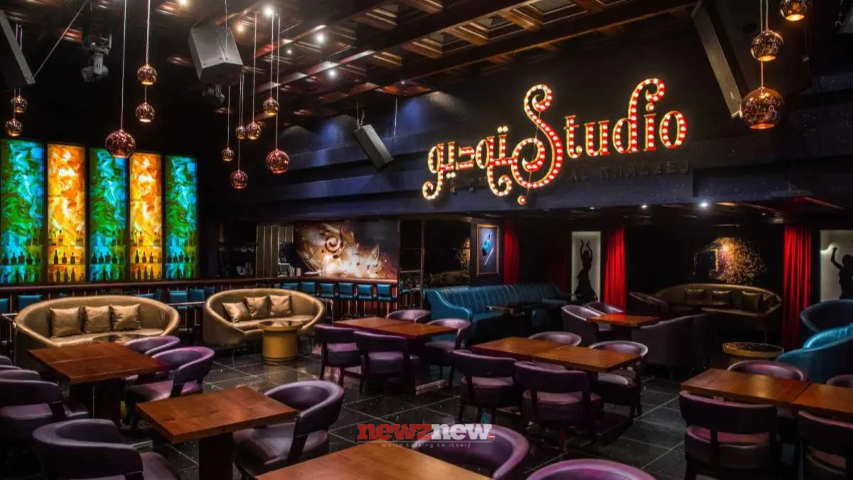 The menu features an extensive selection of premium shisha flavors, carefully curated to cater to diverse preferences. The attentive staff ensures that every hookah is prepared to perfection, delivering rich and smooth smoke that will leave you in awe. From classic favorites to innovative blends, Arabian Nights Lounge promises an unforgettable evening of relaxation and indulgence
Address: 5 36 A St – Deira – Dubai – United Arab Emirates
Phone: +971 4 255 5995
Timings: Monday to Sunday – 11 PM to 3 AM
Final Note!
Dubai nightlife is a treasure trove waiting to be explored, and the hookah bars mentioned above offer a tantalizing glimpse into this captivating world. From the mystical allure of Aladdin's Oasis to the elevated experience at Sky Lounge, each hookah bar on this list presents a unique ambiance and a diverse range of flavors to satisfy even the most discerning hookah connoisseur. So, the next time you find yourself in Dubai, make sure to embark on this unforgettable journey and immerse yourself in the vibrant and aromatic world of hookah bars that define the city's nightlife.
If you want the best hookah bar in Dubai or searching for a 'hookah bar near me', do visit Dubai Local, they have worked dedicatedly to curate an unforgettable nightlife experience for you.