Top Things to Explore in Dehradun: It is easy to be swept away by the charming, quaint vibe and the natural beauty of the hill town of Dehradun. Dehradun is a pretty town that has attracted tourists, artists, writers for centuries.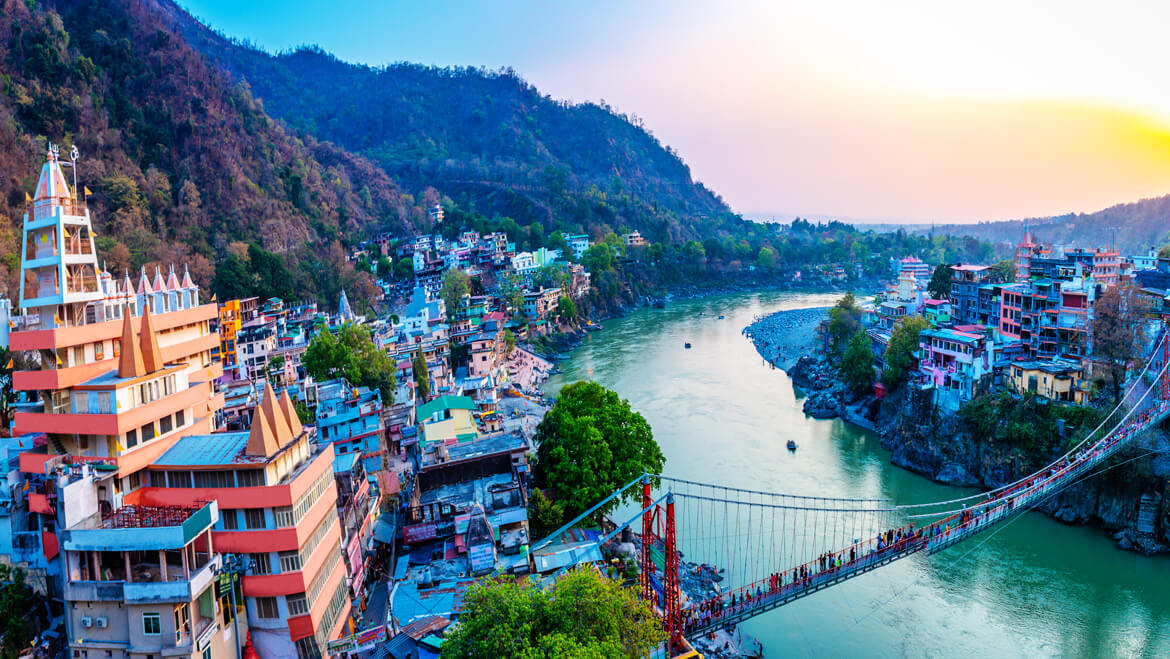 Although well-known as the home to popular boarding schools and the Indian Military Academy, the town has also grown to be a higher education hub that attracts migrant students from across the country.
From its charming little cafes and eateries to its thriving nightlife, Dehradun does carry the youthful vibe of a growing metropolis, but its unique landscape and legacy also create refreshing opportunities for youngsters to capture unique experiences.
Top Hangout Spots in Dehradun
If you are heading to the hills to start your college life, here's a handy list of things to explore on your weekends:
Trek to Nag Tibba:
If you are a Ruskin Bond fan, you will be familiar with the little hill known as Nag Tibba that was a source of mystery and magic for the writer. While Mr. Bond dwelt on fantastical creatures born of his imagination, Nag Tibba is truly magical in its own natural way. The beautiful trails are a sight for sore eyes and the night trek has a unique charm of its own. If you like sleeping under the stars while in the company of your good friends, the Nag Tibba trek is for you. A lot of travel companies across the country offer this trekking program and it is fairly easy for beginners as well.
Forest Research Institute Museum:
If you are interested in all things horticulture like to study trees and unique plants, the Forest Research Institute Museum is the place to be. Learn from experienced authorities about different types of flora and fauna, enter their magical world and come out a wiser person with heartfelt appreciation for Mother Nature. The museum is just 3km away from the city hub Pondha, which has seen the rise of high-quality PGs in Dehradun.
In particular, managed accommodation facilities like Stanza Living have come up in recent years that offer end-to-end amenities in beautifully designed residences that feel like a home away from home.
The Dug Out:
The weekend is here and if you are in a mood to shake that stress away, The Dug Out sports bar and grill lounge is your destination! Ideal for those who love sports, who love to dance, or who love to do both, the Dug Out is often packed with youngsters coming in to shake a leg and chill out. While the menu here is limited, it does not stop it from being delectable. The butter chicken and kebabs are finger-licking good and go perfectly well with a drink in hand and to the beat of the music that the resident DJ plays just for you. Located in Ballupur, The Dug Out is open from 10 AM to midnight every day.
Lachhiwalla:
A popular picnic spot, Lachhiwalla is great for those who want to pack a nice picnic lunch and relax under the green canopy of trees by the waterside. They also have provided an option to plana night stay and enjoy the gorgeous bonfire and outdoor games.
Paltan Bazaar:
If shopping is on your mind, then you absolutely have to check the famous Paltan Bazaar of Dehradun. Walk the streets as you binge on piping hot channa or simply stand in a corner and enjoy the mouth-watering chaat. If you are a lover of handicrafts, you can also check the stores famous for wooden and bamboo crafts. Located in Nehar Gulli, Paltan Bazaar is fairly easy to reach.
So, what's your favourite spot going to be? Or would you rather explore your own path? Either way, Dehradun will not disappoint you.