Starting

05th To 15th May 2016

, Treat Your Taste Buds To Delicacies From Regions In North Of Italy Like Liguria, Lombardia, Piemonte, Veneto, Valle D'Aosta And Trentino Alto Adige At Oregano, JW Marriott Chandigarh
NewZNew (Chandigarh) : As passionate as the Italians are about their food, Oregano, the Italian restaurant at JW Marriott Chandigarh, passionately strives to offer an exquisite Italian culinary experience to its patrons on every visit. This, it achieves through the excellent hospitality culture of JW Marriott and the expansive menu filled with exquisite Italian delicacies at Oregano.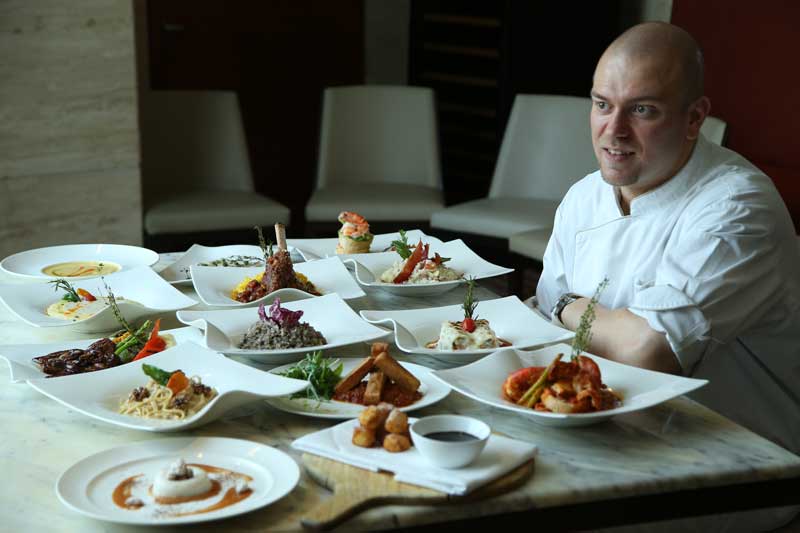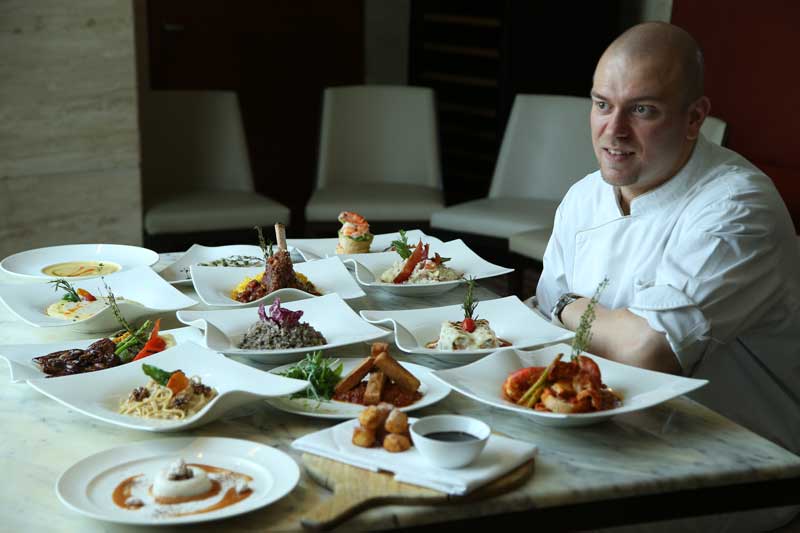 The patrons of JW Marriott Chandigarh will get to revel in this passion even more at the 'North Italian Food Festival' at Oregano at JW Marriott Chandigarh from May 05th to 15th, 2016. "Italy is a land of world-renowned artists and this artistry extends to its food as well which is known to be rich in taste across a wide variety of delicacies. The 'North Italian Food Festival' at Oregano at JW Marriott Chandigarh will capture this richness through the variety of delights which it will offer in its menu", says Chef Alessio, an artist extraordinaire of Italian Culinary Craft at JW Marriott Chandigarh.
Italian cuisine is varied and diversified, defined by the region from where it originates. The natural landscape and the climate of region play a defining role in the cuisine of that region. The cuisine of North Italy is dominated by creamy risotto and other delicately flavoured dishes. The gastronomical journey which the 'North Italian Food Festival' at Oregano at JW Marriott Chandigarh, aims to bring to the city authentic dishes of that region like Risotto al Radicchio e Brie as well as all time classics like Lamb shank Milanese.
Sharing his views on this activity, Pallav Singhal, Director, Food and Beverage, JW Marriott Chandigarh, said, "Since its launch, Oregano has attracted the tricity populace who have relished the opportunity to enjoy authentic Italian food. This inspires us to go the extra mile while giving them an Italian experience outside the regular menu to educate them about the various regions in Italy and their specialties through these special promotions. We are sure this will excite our patrons to no ends."
The menu of the 'North Italian Food Festival' will bring to table delicacies from regions in north of Italy like Liguria, Lombardia, Piemonte, Veneto, Valle D'Aosta and Trentino Alto Adige. Keeping in mind the vegetarian lovers, the menu has been designed with a well balanced mix of vegetarian and non vegetarian dishes of each region mentioned above and shall suit the majority of the guests that will come to experience the promotion.
For starters, the patrons can relish Polenta Fritta con Sugo ai Porcini or Minestra di Zucca alla Milanese from Lombardia, the Tacchino Tonnato from Piemonte and the Cappon Magro di Branzino e Gamberi from Liguria. For the lovers of Pasta & Risotto, Spaghetti alle Noci from Liguria, Risotto al Radicchio e Brie from Veneto, Cannelloni Piemontesi from Piemonte and Risotto Mele e Speck from Trentino Alto Adige make for an interesting variety to choose from.
The main course comes with its own north Italian splendour as the partrons get to savour the Polenta ai funghi e Gorgonzola from Lombardia, Pollo Alla Ligure from Liguria, Ossobuco alla Milanese from Lombardia and the Zuppa Del Doge from Veneto. In desserts, Biancomangiare alle Mandorle from Valle D'Aosta and Latte Dolce Fritto from Piemonte make for a heavenly experience.
A meal for two will cost Rs 3000/- onwards inclusive taxes.  The set menu for dinner is available every night between 7.30pm to 11.30pm till May 15, 2016. To savor the authentic Italian flavours head to Oregano and you can also reserve your table at 0172-3955555.