newznew (Ludhiana) : Trends, a two-day 'Indo Asian International Wedding & Lifestyle Show' was inaugurated at Hotel Maharaja Regency on Ferozepur Road by Mrs. Leena Taparia, President, District Congress(Female Wing). The Exhibition will be on till March 26. 'Trends' is different from other lifestyle exhibitions as it has brought together not just trendy fashion designers from the region & other parts of India but also from Pakistan & Dubai.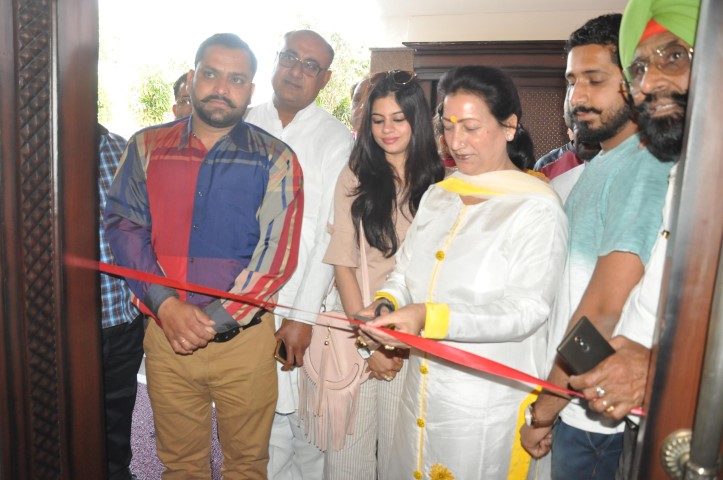 "The Exhibition is a one stop shop for all your Spring – Summer fashion needs & an amalgamation of various countries and their lifestyle. Not just chic designer wear, one can shop for footwear, jewellery, home decor products etc.  Exhibitors from Pakistan are here to give visitors a great opportunity to shop for latest fashion trending there. There are designers from Dubai too." Said Pankaj Jain, Director, Trends – the company which is organising the lifestyle extravaganza.
The Pakistani designers are exhibiting under the banner of Pakistani Fascia. Prominent among these  is the label 'Aarish' which has been brought by Shahnaz Praveen Akhtar & Ayesha. Adiyaz Collection is represented by Abeeda Praveen and has in its ensemble cotton silk and exclusively hand embroidered suits. Zubaida Aslam who owns the label ZA Collection is presenting her awe inspiring range of designer wear.  "The Pakistani showcase at Trends boasts of cotton suits, royal handwork Lachas, Fasrshi Pajamas, an attractive Pakistani Shalwar Kameez range, Gararaas, Zafas, Azaro and many more." Said Ayesha, An Exhibitor from Pakistan. Apart from Pakistan, designers like the label RST Collections from Dubai, too are beckoning fashionistas from Ludhiana.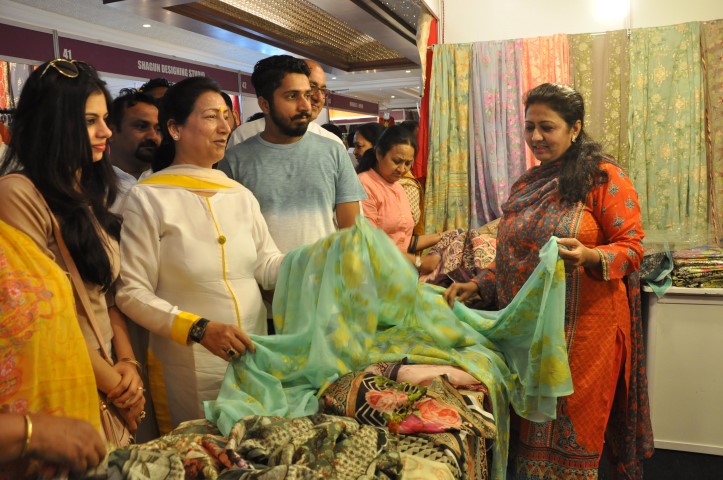 Top designers from across the region & country are also displaying their wares at 'Trends'. Fashion lovers from the city can look forward to designers like 'Mrignaini' from Panchkula who's designer sarees are quite a draw. 'Nanki Creations' from Chandigarh has brought an enticing collection. 'The Sixth Sense' promises a cool collection of soft cotton suits & trendy dresses to beat the North Indian heat & look savvy at the same time. Mohali's 'Taraash by Supreet' is filling the space with women apparels like crop tops, gowns, tunics & Plazzos. 'Shabanaz Creation' from Ludhiana, 'S & S' – Suchi & Shalini, Amritsar's 'Sawariya Creations' are also here. 'Savarnaya Creation by Jasmeet Chadha' is  presenting an exquisite range of Lucknawi Chikan designer outfits. 'Mahira' brings a ravishing Spring/Summer collection with Hand-Block Printed Kurtas & Skirts in Handloom Cotton. There are Zardozi and Gota Patti Suits too. Many more designers have brought theur collections.
It's not just all designer wear & wedding couture at Trends. 'Me & You' has displayed handloom & gift items. 'Fadnez — by Vijay Furniture' is providing furniture items to liven up your home's interiors. There are specially designed hand made jewellery boxes, exclusive footwear, handbags, tablemats, table Covers, bed sheets et al. The Jewellery genres available are exquisite.  Antique Jewellery, CZ/AD Jewellery, Polki Jewellery, Temple Jewellery,Navratna Jewellery , Kundan Jewellery, Jadau Jewellery , Theva Jewellery are on display.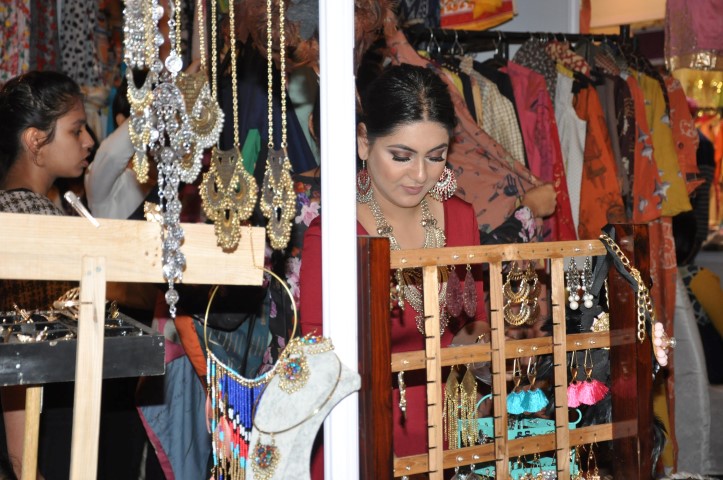 So book your date with the mega lifestyle jamboree in town—'Trends – An Indo-Asian International Wedding & Lifestyle Exhibition', on at Hotel Maharaja Regency.