Tributes were paid to Nirankari Baba Hardev Singh Ji Maharaj as one of the greatest spiritual guides of humanity and an ardent crusader for Truth, love, peace unity, tolerance and harmony in oneness, on the second anniversary of his turning from Form into Formless.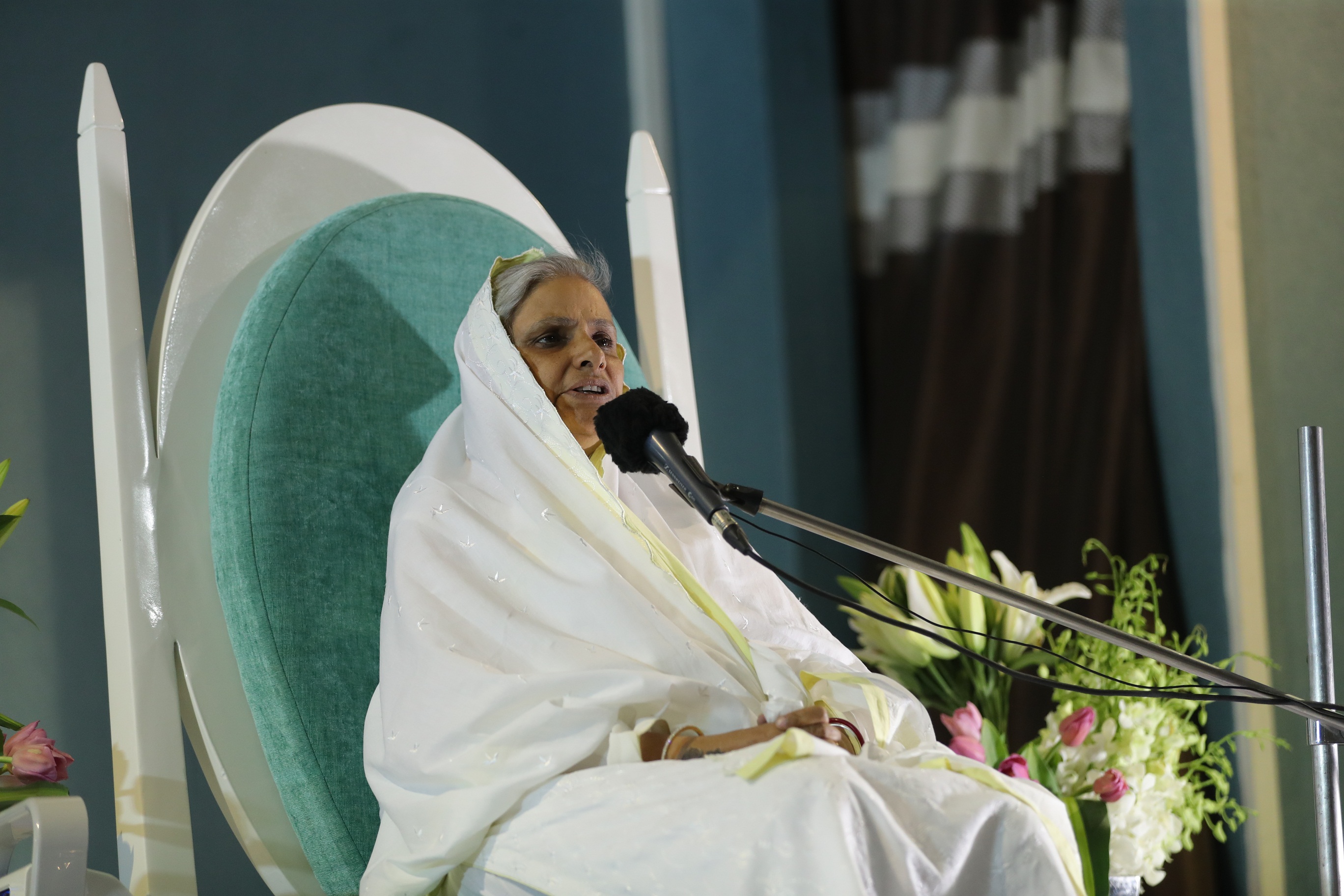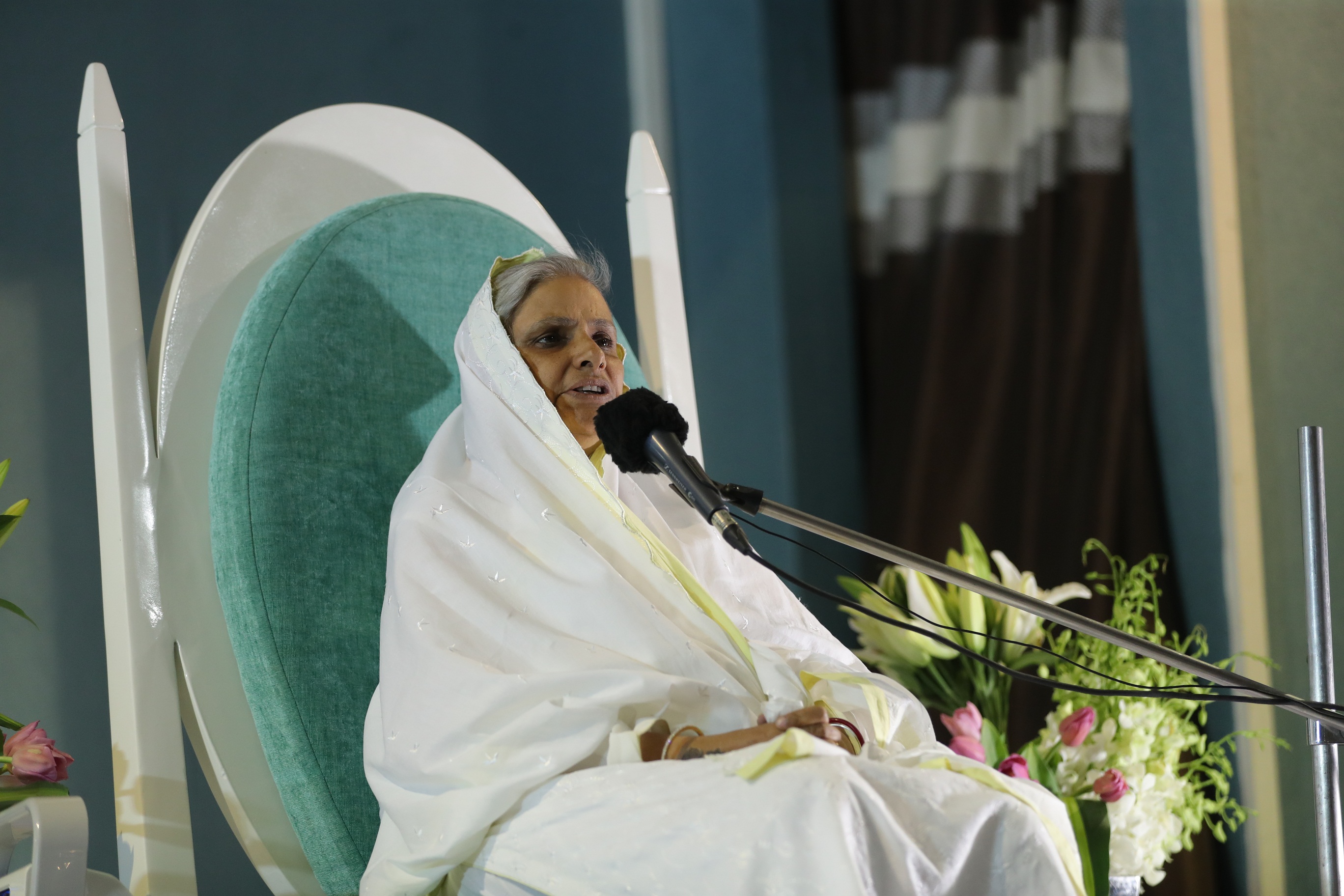 The day was described as Samarpan Diwas and marked by special congregations and Samagams by followers of the Sant Nirankari Mission across the world. They did not only recall Baba Ji's glorious contribution towards spiritual regeneration and social welfare of the mankind but also re-dedicated themselves to take his teachings to every nook and corner of the world and remove the widespread darkness of ignorance with the divine light of God-knowledge.
The main Samagam in Delhi, presided over by Nirankari Satguru Mata Savinder Hardev Ji Maharaj, was attended by a mammoth gathering of devotees not only from Delhi, Greater Delhi and all the areas of Chandigarh, Punjab, Haryana and Uttar Pradesh within a radius of 250 kms from Delhi.
The venue was the vast Samagam Ground No.2, Burari Road but due to a sudden violent storm accompanied by strong winds and rain, it had to be shifted to Ground No.8, about two kms from there.The devotees, however, did not allow the bad weather to shake their faith and devotion and undauntedthey walked up to the new venue.
The Samagam was marked by thoughtful speeches as well as devotional songs. One speaker rose after the other to recall Baba Ji's relentless efforts for 36 years of his unique guidance of the Mission as its Spiritual Head from April 24, 1980 to May 13, 2016. They remembered his slogans of Harmony in Oneness, A World Without Walls, Peace And Not Pieces and Know One – Believe in One – Be One, and the like. They mentioned the eco-friendly and spiritually over-flowing Nirankari Sarovar Complex, the Museum- Journey Divine and the Fountain of Oneness as the landmarks he established. They also pointed out that now Satguru Mata Ji is making every effort to fulfil the dreams of Baba Ji about Sant Nirankari Spiritual Complex including a beautiful Satsang Hall on GT Road near Samalkha and the Sant Nirankari Health City, adjacent to Sarovar Complex in Delhi.
Addressing the gathering, Her Holiness said that Baba Ji gave all of us love and blessings in abundance. He guided us to live in the world by his simple words and simple life-style as well. He lived what he preached. He taught us that devotion to God has to be without any demands or conditions. A devotee always surrenders himself to the will of God.
Satguru Mata Ji exhorted devotees to follow what Baba Ji preached and also to refrain from what he prohibited.
Remembering AvneetSetiya Ji, who also breathed his last on May 13, 2016,Satguru Mata Ji said that he was a sincere devotee. He adopted all that he learnt in the Satsang right from childhood.