The book inspires its plot from the eventful journey of a small-town girl who moves to a metropolitan city to pursue her higher education in a Veterinary college
Eminent writer and Veterinary Officer with the Animal Husbandry Department, Punjab, Dr. Rana Preet Gill's debut book, 'Those College Years' was launched today, at Hedgehog Café, Chandigarh by Vivek Atray, renowned author & motivational speaker.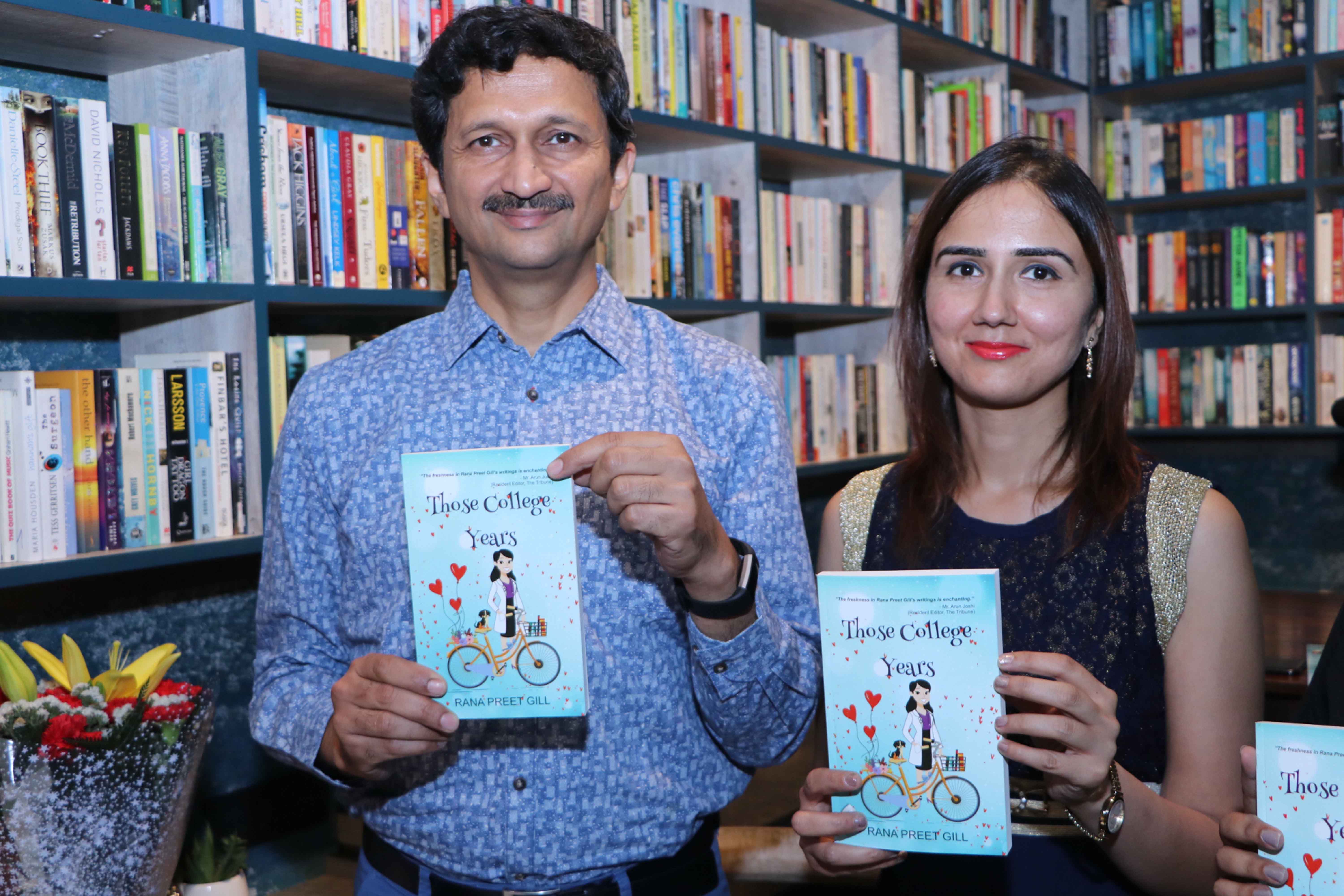 "The novel takes the reader on a nostalgic ride of the mesmerizing days in college. The writer has beautifully delineated the story of a small-town girl, who gets admission in a prestigious Veterinary college in a big city and paves her whimsical ways to rescue stray animals; which ultimately lands her in many troubles and awkward situations. Dr. Gill has made successful attempts in keeping the reader thriller right from the onset, till the end, with recurrent instances of humor & engagement," said Atray while launching the book.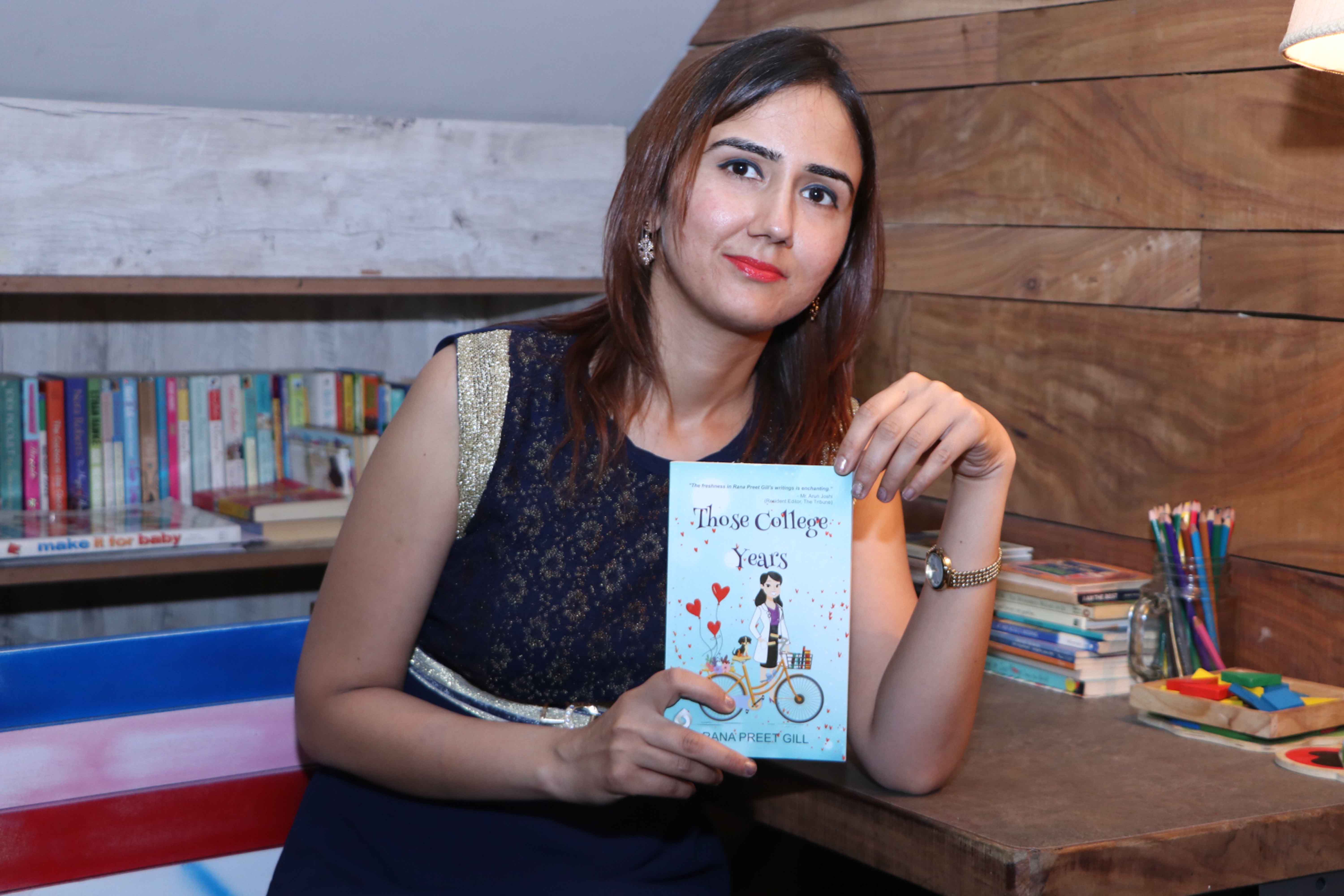 Speaking about her connect with the subject matter discussed in the book, the writer, Dr. Rana Preet Gill said, "Most of us, at some point of the time, step out of the comfort zones of our household and face the real world; similar is the story of the protagonist in this book, Rhea. She moves in a metropolitan city with no interest or inclination towards her subjects. However, she makes desperate efforts to increase her credit points every year."
"The book revolves around the eventful years of her college life that will make her construct as well as deconstruct some notions about love, friendship and life," she further added.
The book launch was followed by an engaging interactive session between the author and Vivek Atray.
While describing the protagonist of the story, Dr. Gill said, "Rhea is a book hoarder and guards her treasure zealously keeping it locked all the time. Her dreams are grandiose and morph into magnanimous desires but she desists putting any real effort to accomplish them. From making weird timetables, to drawing up perfect analogies, making mental notes to falling hopelessly in love with guys, her quirks are well known in the college and hostel."
"The book provides an insider's view into life in the shoes of the girl next door, who is fascinated by the journey of life. Needless to say, 'Those College Years' is a well-knit story for an intriguing read," concluded Atray.
Dr. Rana Preet Gill is a well-known name in the circle of creative writers, and is a Hoshiarpur based Veterinary Officer with the Animal Husbandry Department, Punjab. Her editorial columns appear prominently in leading English newspapers – Hindustan Times (Spice of Life), The Tribune and Daily Post. She also writes for her Department magazine 'Pashudhan Punjab'.
 An eloquent speaker, she is often invited for giving lectures on various issues in schools and colleges. Her alma mater, Guru Angad Dev Veterinary and Animal Sciences University, Ludhiana awarded her Distinguished Alumni Award for providing excellent services to the farming community. Besides being a voracious reader, a passionate writer, she has also won accolades as a talented singer. The Punjab Agricultural University, Ludhiana awarded her the Best Singer award for two consecutive years. She is also the district co-ordinator of Beti Bachao, Beti Padhao programme.