Archit Mehta of Ludhiana wins Harley Davidson motorcycle worth Rs 5.30 lakh as Bumper Prize
As Archit Mehta, a resident of Ludhiana, stood as the proud owner of the American dream machine, a classic Harley Davidson motorbike, he couldn't help but thank his luck and Elante Mall.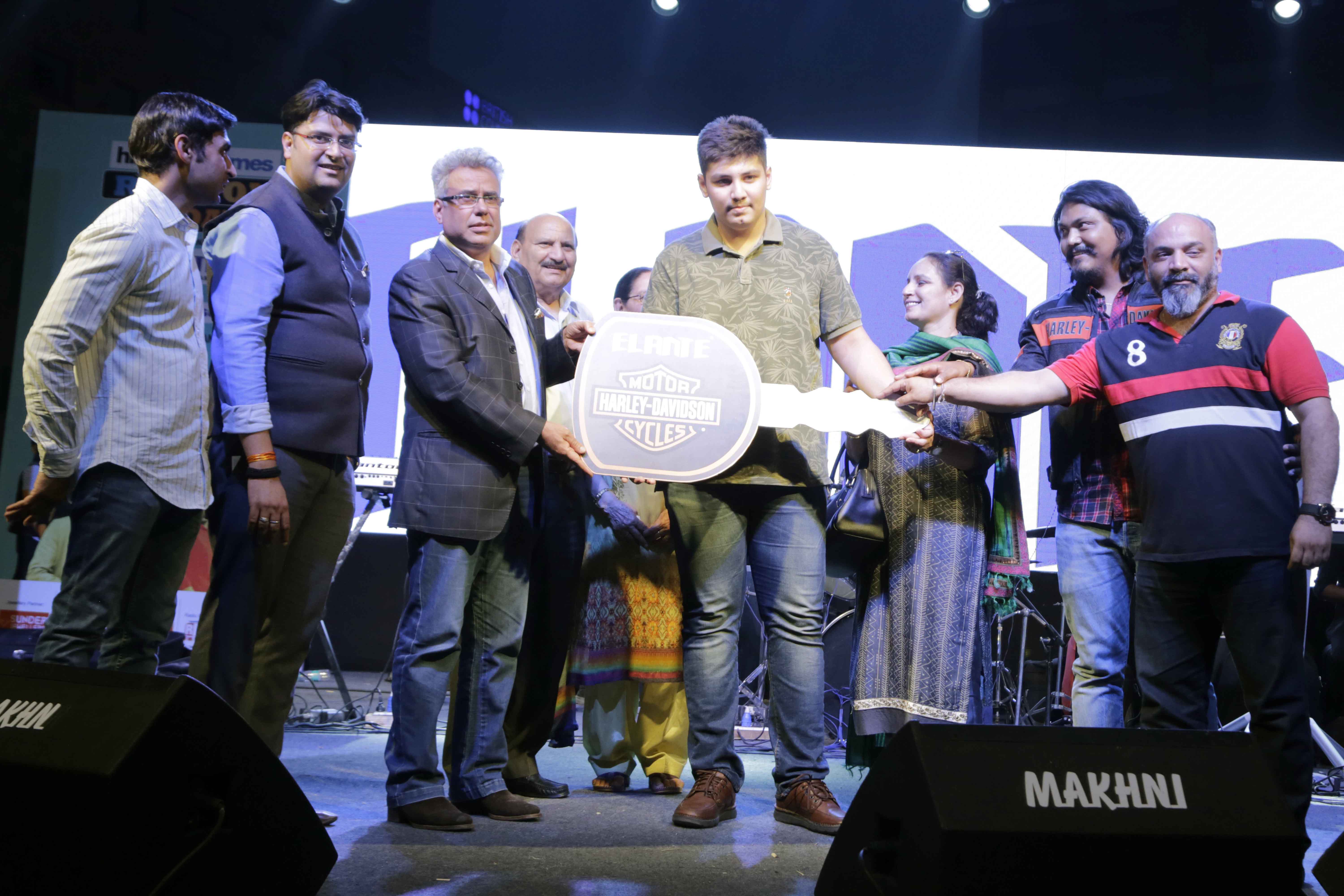 Attracted by the chance to win a Harley Davidson, visitors came in droves to shop at the 'Shop and Win' Festival 2018, which was on from April 13 to 25, so as to qualify for the grand prize. Archit Mehta's happiness knew no bounds when the coupon bearing his name was drawn from a box containing over 20,000 entries.
"I could not believe my ears when the result was announced. It is a dream come true for me and my family," said an ecstatic Mr Archit.
The process of participating in the 'Shop and Win' Festival was kept simple with customers required to shop or dine at the participating outlets of Elante Mall and produce a minimum bill of Rs 5,000 or above at any of the outlets in the Shopping Festival Experience Zone in the main atrium of the mall to automatically become eligible for the Bumper Prize.
Speaking about Elante's engaging initiative, Mr Anil Malhotra, Executive Director, Elante Mall, said, "I would like to congratulate Mr Archit on becoming the bumper prize winner of the 'Shop and Win' Festival 2018. Elante has always tried to make the shopping experience of its patrons more enjoyable. With each passing year, we raise the bar of customer satisfaction by coming up with novel ways to make shopping so exciting for our patrons. This year again we gave an opportunity to our patrons to win high-value gifts on a small shopping amount. We would also like to thank Harley Davidson for its association."