Tricity based & State awarded NGO Tammana today completed its 10 glorious years of serving.To celebrate this journey, the NGO organized it's 100th Event – 'Ashia10' meaning Life & Hope.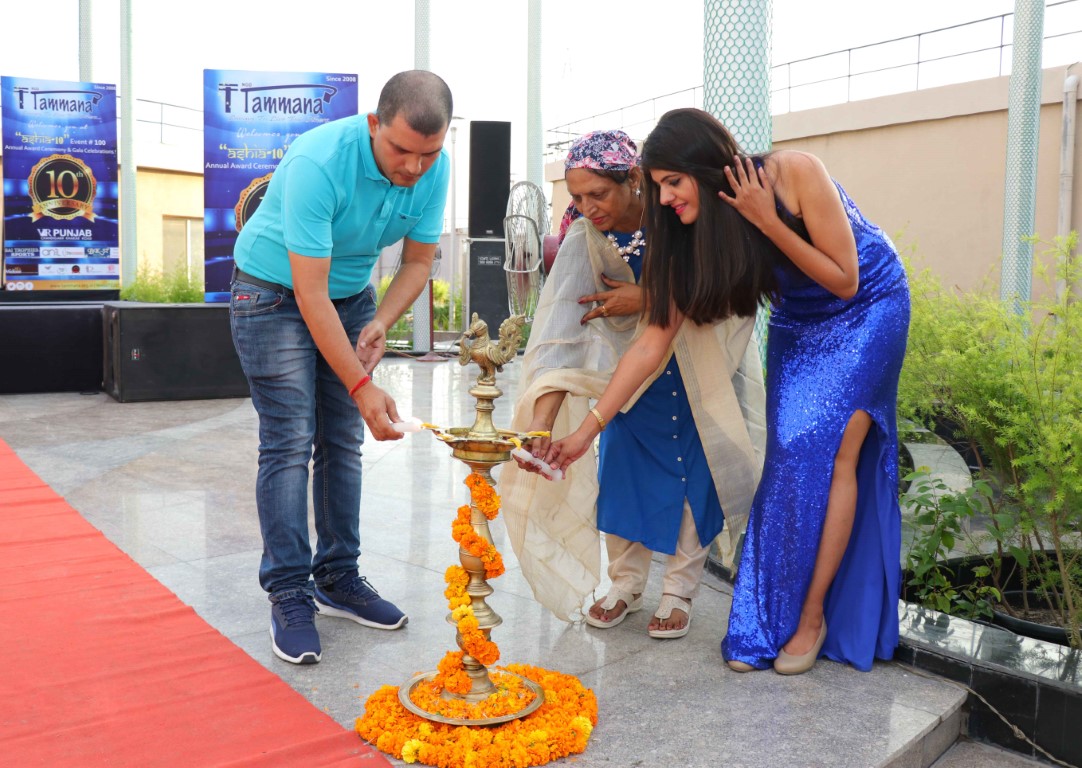 The Annual Award Ceremony was held on Sunday Evening, 2nd Sep 2018 at VR Punjab Mall, Chandigarh Kharar Road. The Event started with the customary lamp lighting ceremony followed by the spirit of oneness with the National Anthem.
It was a nostalgic moment for the Founder President Ms. Isha Kakaria who addressed the audience about this amazing journey & its challenges, and thanked everyone for being a part of this collective mission and taking it forward to great heights.
The award ceremony began with giving away of the Best Intern Awards amongst its 140 interns till date.
A splendid all-women Punjabi dance performance by Swati Dance academy, opened the event with great doze of energy & stunned everyone with their stunts by little ones.
16 members were certified for completing 1 year in the NGO &  3 for completing 2 years, 8 Members of the Team Graduated, while 7 were certified for their 4 years experience. 4 Wood awards were also given to members completing 5 years. 4 for  6 years,1 completing 7 years, and 1 completing 8 years with the NGO. Another was awarded for completing 10 years too.
To mark the occasion of its 10th anniversary, a special '10 cakes' cutting ceremony was held & the refreshment boxes were relished by all the guests. Members of the NGO also performed a dance for the audience, which multiplied the energy for the night manifolds. Lucky Draws kept the audience glued who were presented vouchers.
Zinda Dil Awards-Season II were presented to the general public who were nominated for various good deeds performed on an independent level. The Founding Members also joined the special day.Intern of the decade, Member of the decade and Association of the Decade were also recognized.
Three ASHIA awards were presented to the members for their outstanding contribution in the making of the event. 5 Spotlight recognitions were also made. Members from the backend were also recognized.
The highest category of awards for the night were then presented to seven members as 7 stars of Tammana also representing the organisations logo. Adding to the joyous celebrations, the Best color coded male & female of the beautiful blue, golden and white theme celebrations were also announced.
Winners of the online caption contest & 10 days of Goodness were given vouchers too. Enjoying the awardees group picture and Team Picture, the members let loose and danced their hearts out on the tunes of DJ as arranged by the NGO.