NewZNew (Panchkula) : With the summer season gradually setting in, people have started finding ways to beat the sweltering North Indian summer heat. But most of the times people end up drinking beverages with preservatives & which might not be fully natural. This trend might just be bucked. The fresh & natural goodness of Himalayan state — Himachal Pradesh's fruits, will now be available to residents of the region to counter the heat in a healthy way.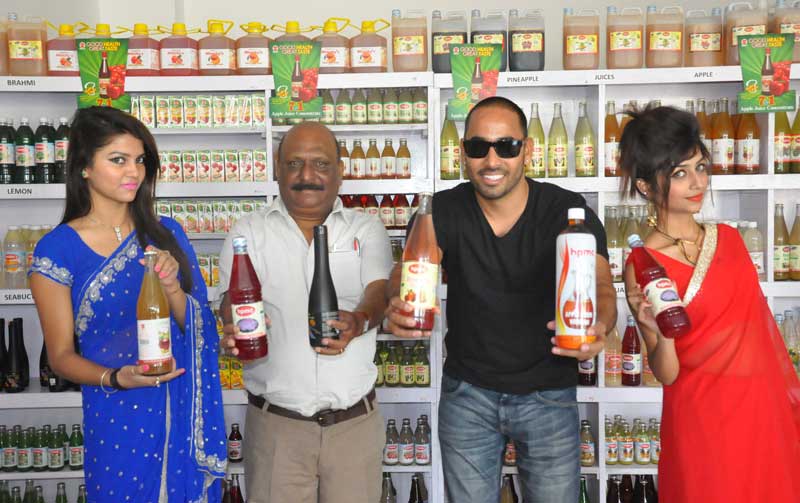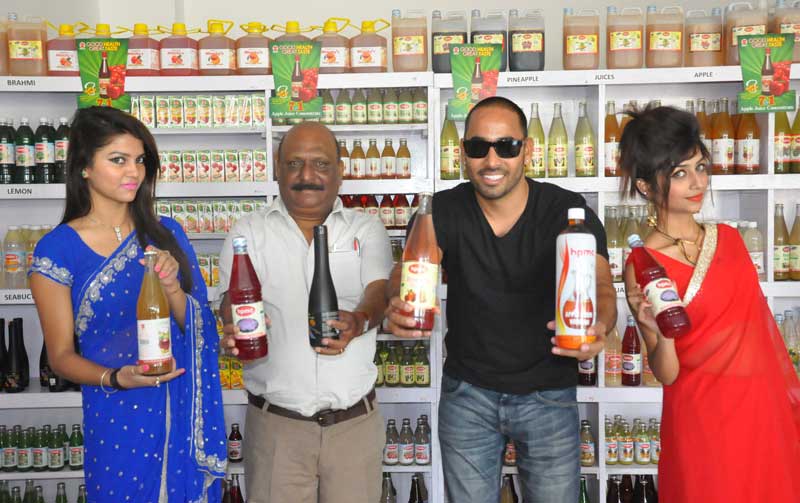 HPMC's (Himachal Pradesh Horticulture Produce Marketing & Processing Corporation's) first distributorship announced its opening in tricity at Panchkula's Industrial Area Phase II. Named Home & Health Shoppe, the outlet is a treasure trove for healthy drinks, pickles, chutneys, sauces, jams, Himachal's famous Chukh, fruit barfis & much more. The inauguration of the outlet was done by Punjabi Singer Mac Singh of 'Hijack Fame' & the event also showcased models stylishly launching health juices & other products.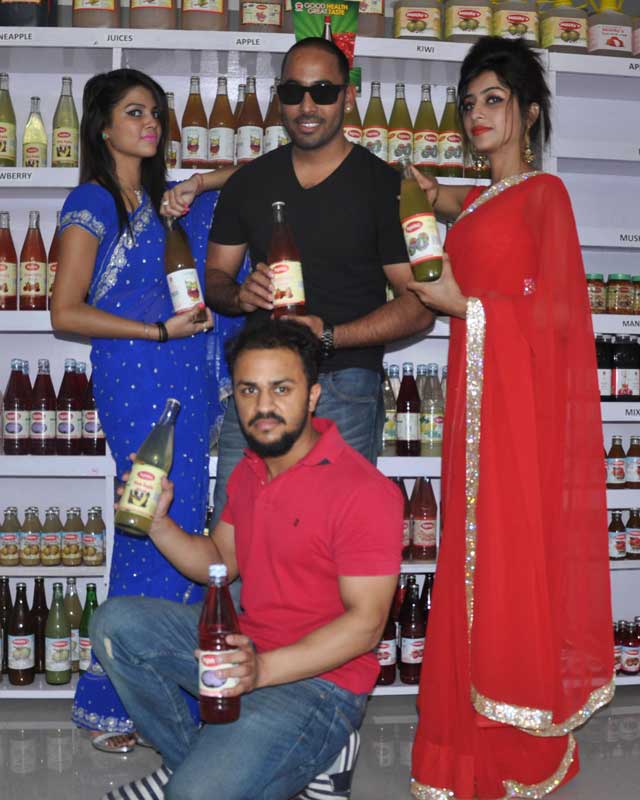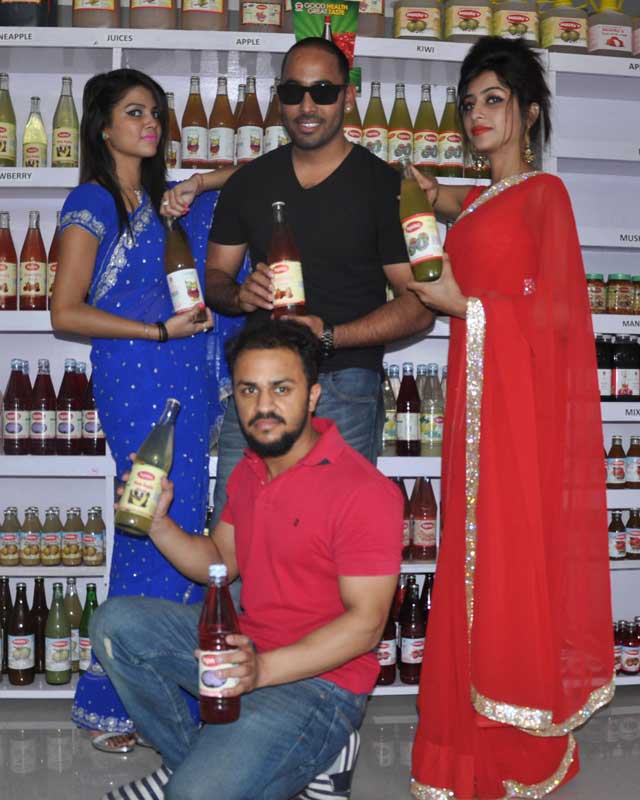 "Home & Health Shoppe – is tricity's first true HPMC factory rate outlet for both retail customers and wholesale ones. Health Juices like Candy Sweet, Candy Chatpati, Trifla, Karela Jamun, Karela, Anar Sharbat, Bel Sharbat, Anwla, and Aloevera are the perfect way to stay cool even as the sky sends down fiery heat.  The signature 100 per cent natural Apple Juice which is also sugar free, is a great choice for the summers." Said Ramesh Aggarwal, Founder, Home & Health Shoppe.
Not only does the outlet have a variety of HPMC juices & products there is available on shelves the famous Bhuira products of Rajgarh, HP & an extensive Minchy's product line. The famous Apple Cider Vinegar of HP is available. According to Sahil, One of the outlet's young Directors, "If taken in small quantities daily Apple Cider Vinegar has multiple health benefits. It balances your digestive system, soothes sore throat, fights diabetes, reduces food cravings, lowers bad cholesterol levels etc."
A very exotic range of Squashes is there. Some of these include Rhododendron (a shrub usually grown as an ornamental), Brahmi, and Ginger etc. Crushes which are drinks made from pressing fruits, are available. For Tea lovers Teas like Tulsi, Mint, and Oolong etc. have been brought from HP's Kangra Valley.
Unique Jam recipes like Black Grape, Black cherry; Rasberry, Goose Berry, Apricot, Peach Chilly, Kiwi, and Red Plum are available. Pickles too are inviting & different some of these include Mushroom, Ginger in Oil, Dry Date and Ginger, Dela, Dheon, Karela, Arbi Lahsoon, Haldi & Lingdi. In Tinned Stuff items like Apple Murabaa, Harad Murabaa etc. are there. Fruit Burfi's are a must buy.
HP's fresh Honey is there. Then there is Apricot Oil, which is very effective in helping those with joint pains.
"We have tried to make the outlet into a health promoting one. The idea was to bring HP's well known & chemicals' free, natural drinks to tricity so that the residents do not have to travel to the state to fetch factory rate products. They will get products at factory prices sitting here." Sums up Saransh, the other Director at Home & Health Shoppe.