Triumph Motorcycles India launches the critically acclaimed Tiger 800 XCA in India : Iconic British Premium motorcycling major Triumph Motorcycles India launched the latest Tiger 800 XCA which is globally one of its best-loved and most critically acclaimed motorcycles ever.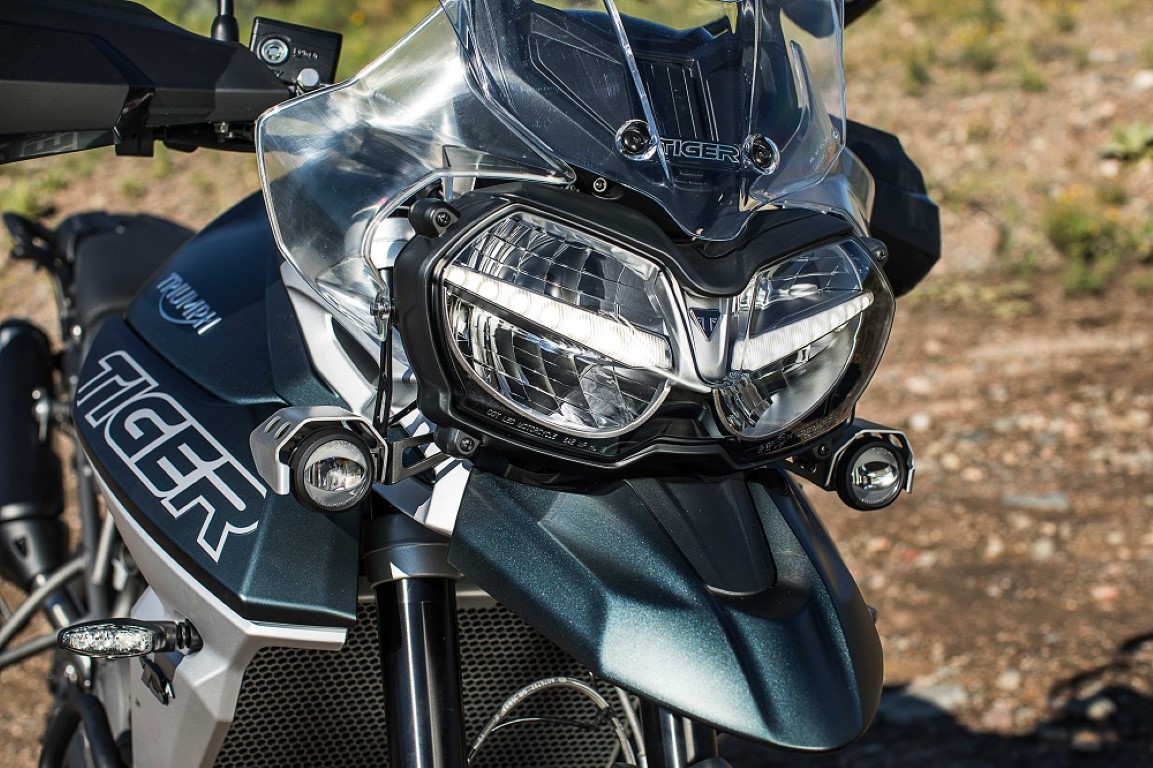 The Tiger 800 XCA is the newest addition to an already strong adventure line-up of Triumph in India and also to Triumph's 80-year-old legendary bloodline which is designed to handle on and off-road challenges flawlessly.
The Tiger 800 XCA is the most advanced Tiger model ever with new technological innovations, engine enhancement, premium specification, and style updates designed specifically to deliver a perfect ride.
The premium motorcycle brand has the widest portfolio of adventure motorcycles and is renowned for offering products that offer the perfect amalgamation of technology, ergonomics and performance.
The significantly updated Tiger 800 XCA has been pushed to the boundaries with over 200 chassis and engine upgrades. These are complemented by a suite of major off-road improvements that work hand-in-hand with carefully crafted on-road enhancements.
The Tiger 800 XCA represents a huge step-up in rider technology with improvements including full-colour TFT instruments, up to six riding modes, high-specification Brembo front brakes, optimised suspension configurations, handlebar-mounted switch cubes incorporating elegant backlit buttons, distinctive signature all-LED lighting, updated cruise control, enhanced chassis, and premium bodywork
A mass-optimised 800cc Triple engine now gives more immediate power delivery and a peak power output of 95PS. It has even more character and a lighter exhaust system with a sportier soundtrack that together transforms the new generation engine.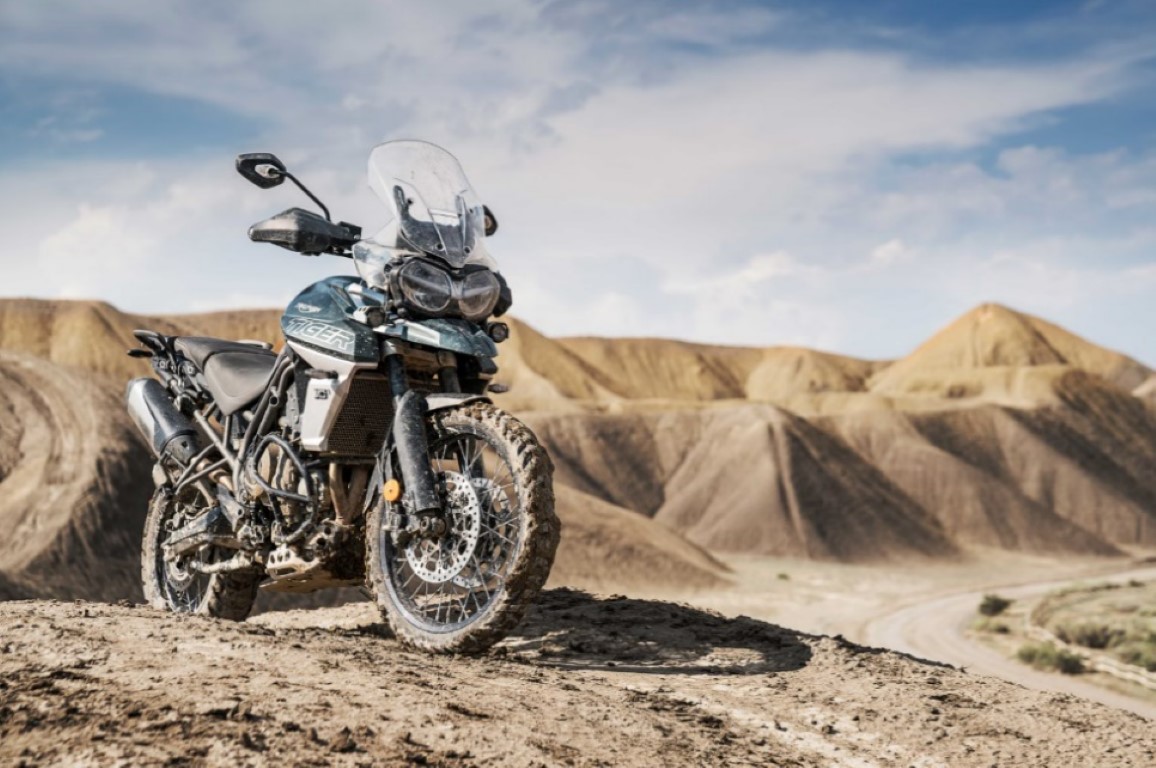 There is a new, shorter ratio first gear to enhance off-road traction, all-road low speed responsiveness, and more immediate acceleration that gives the rider a truly thrilling feel. In addition, the new Off-Road Pro riding mode allows an advanced rider to take complete control off road.
Tiger signature styling is now even stronger on the Tiger 800 XCA. New premium bodywork includes high quality painted finishes with updated side panel designs, along with higher quality badges, graphics and detailing to deliver real presence.
This also gives the Tiger a more contemporary and dynamic stance that highlights the on and off-road bias, while retaining the distinctive and instantly recognisable Tiger 800 silhouette.
Mr. Shoeb Farooq, General Manager, Triumph Motorcycles India commented "Tiger as a brand is important and central to our product strategy in India. With more than 1000 Tigers already on the road, Triumph Tiger undoubtedly is the largest premium adventure motorcycle in India. We are proud to launch the Tiger 800 XCA today which adds to our already strong adventure offering to Indian audiences. The new Tiger 800 has undergone years of research and development and is the best adventure-ready Tiger ever built. Triumph has developed a host of major new technology and performance updates designed to enhance the new Tiger 800 XCA's capability both on and off-road. With developments that complement the Tiger's accessible and agile easy riding style, as well as its existing distinctive Tiger poise and presence, the new Tiger 800 XCA is built for maximum adventure – every single day. We're sure that its technological innovations and premium styling will appeal to premium adventure enthusiasts in the country."
 The Tiger 800 XCA is launched at an aggressive pricing of Rs 15,16,700 ex-showroom.
Benefits of the new Tiger 800 –  
Major update to off-road capability and all road, all day comfort
New high level of state-of-the-art technology
Major Triple engine update–more responsive, character and sound
More Tiger style and highest-ever level of finish and detailing
–          More than 200 upgrades to the chassis and engine

–          More responsive, optimised Triple engine

–          New shorter ratio 1st gear enables enhanced off-road traction, low-speed manoeuvrability and acceleration

–          New "Off Road Pro" riding mode, with a choice of up to six riding modes

–          New five position adjustable screen

–          New adjustable full colour TFT instruments

–          New signature LED lighting

–          New illuminated, ergonomically designed backlit switchgear with 5 way joystick control

–          New updated cruise control

–          All of these add to the Tiger 800's extensive core state of the art Technology

–          Major engine update of the Tiger's signature, optimised Triple power plant

–          New lighter, freer flowing exhaust giving better sound

–          New premium bodywork

–          New high-quality badges, graphics and detailing

–          New colours

–          More contemporary and dynamic stance
Tiger 800 XCA's category-defining technology:
NEW FEATURES
5" adjustable TFT instruments – Full colour, clear instrumentation provides precise rider information with intuitive operation
New all-LED lighting – Offering improved visibility and enhanced style, LED signature lighting creates clear views in front and behind
Switch cubes and five-way joystick – New ergonomically designed handlebar switch cubes and joystick are intuitive and comfortable to operate
Illuminated backlit buttons – Handlebar mounted switch cube buttons are now illuminated, allowing for easier night-time use
"Off-Road Pro" riding mode – Delivering the most focused off-road set up ever, advanced riders can opt to turn systems off and be in total control
Brembo front brakes – Twin Brembo front brakes deliver reliable, premium capability in all conditions
Five-way adjustable wind screen and aero diffusers – Single hand adjustable windscreen, delivering enhanced wind protection for category leading rider aero comfort
Updated cruise control – Accessed easily through the left hand switchcube, the simple-to-use, single button cruise control helps reduce rider fatigue
CORE TECHNOLOGY FEATURES include:
Distinctive 800cc three-cylinder engine with ride-by-wire electronic throttle control
Six riding modes
Heated rider and pillion seats
Sump and radiator guards
Switchable ABS and traction control  Tailored ergonomics – adjustable seat height and handlebar position
Onboard computer
Immobiliser
Premium adjustable front and rear suspension
Centre stand
Heated grips
Hand guards
Engine protection bars
Power sockets (1 x 12v, 1 x USB)
The Tiger 800 range also boasts over 50 optional accessories, allowing you to customise your bike to maximise your riding experience, whichever model you choose.
About the all new Triumph Tiger 800 XCA
NEW FEATURES
Tiger 800 XCA
5″ TFT adjustable instruments
●
Backlit handlebar switch cubes and 5-way joystick control
●
Arrow titanium and carbon fibre silencer
●
LED headlight
●
LED foglights
●
Off-Road Pro riding mode
●
Brembo front brakes
●
LED daytime running lights
●
LED indicators
●
5-way adjustable windscreen
●
Triumph Shift Assist
●
Lighter weight silencer
●
 

CORE FEATURES

TIGER 800 XCA
Six riding modes
●
Heated rider and pillion seats
●
Aluminium radiator guard
●
Distinctive 800cc three-cylinder engine with ride-by-wire electronic throttle control
●
Switchable ABS and traction control
●
Tailored ergonomics – adjustable seat height and handlebar position
●
On-board computer
●
Immobiliser
●
Cruise control
●
Premium WP adjustable front and rear suspension
●
Heated grips
●
Hand guards
●
Comfort rider and pillion seats
●
Heated rider and pillion seats
●
Aluminium sump guard
●
Engine protection bars
●
Radiator guard (aluminium)
●
Power sockets (1 x 12v, 1 x USB)
●