The week long celebrations of India's 71st Independence day at St. Joseph's Sr. Sec. School, Sector 44-D, Chandigarh culminated this 15th August, 2017 with a blend of the most exquisite acts put together for this auspicious occasion by the Josephian Family. The function commenced with the time honoured, traditional Hoisting of the National Flag by Principal Ms. Monica Chawla as well as Ms. Lily Sebastian, as everyone present paid their tribute to the Nation by singing the National Anthem.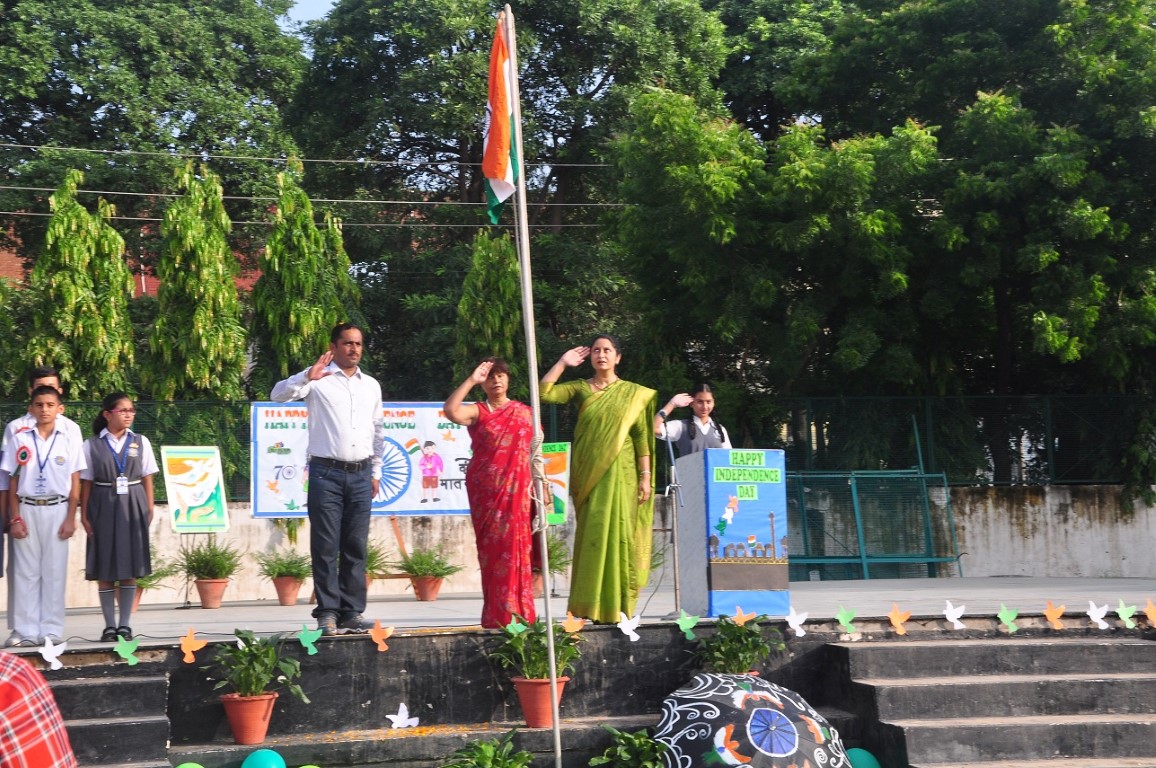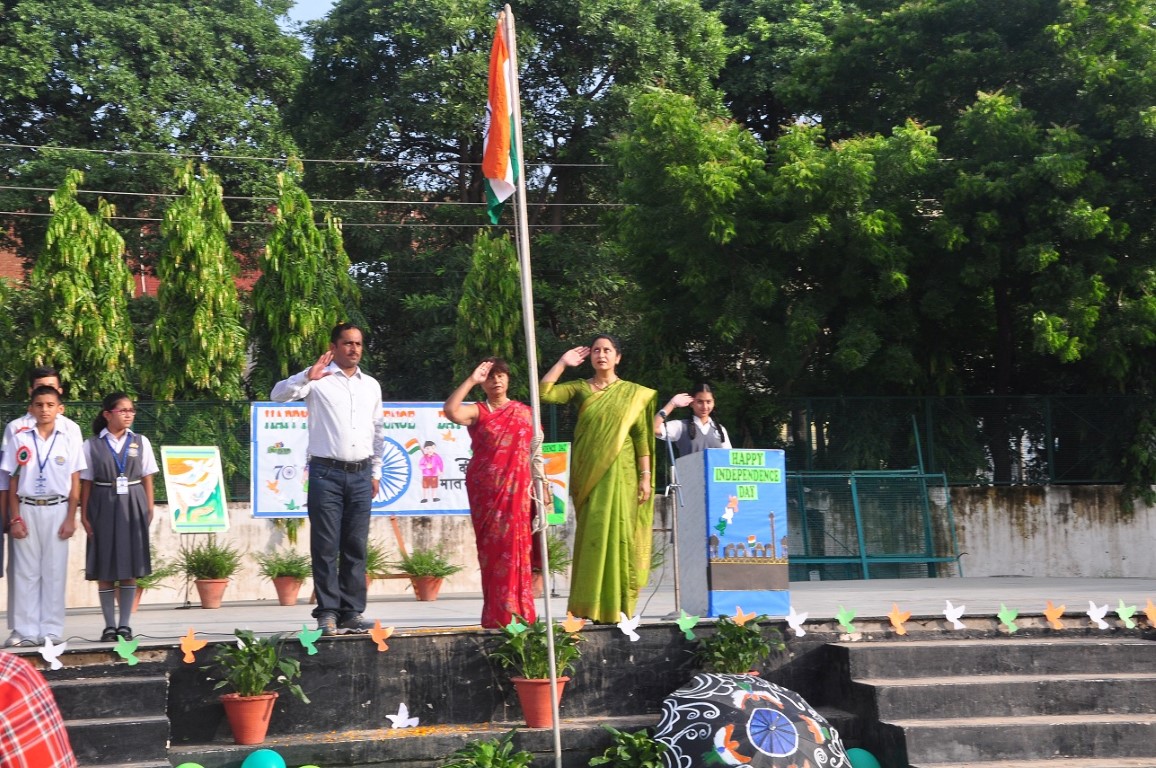 Songs like the 'Sub Se Unche Vijay Pataka' and the Punjabi folk song touched the heart as did the soul stirring Vande Mataram, sung by the school choir. A Hindi Play 'Naya Bharat' had everyone mesmerized as the students of Primary 2 brought our nationalistic feelings to the fore. Amisha of the Sr. Sec. Block added a spark to the Programme with his/ her fiery and passionate Speech. Garima of Secondary Block and Harmanjot of class IX were applauded for the recital of their self-composed poetry. Budding Casio Player Sushant Sharma of class III won everyone's heart with his soulful rendition of the Vande Mataram.
The two dance performances, one a contemporary concept and the other the ever vibrant Bhangra received an overwhelming response from the audience –  depicting a glimpse of the 'real' India which is after all a unique blend of the conventional with the new-fangled. The little winners who bagged the top three positions of the Fancy Dress Competition entertained everybody as they represented the National Flag, Mother India, Bhagat Singh, the Indian States etc.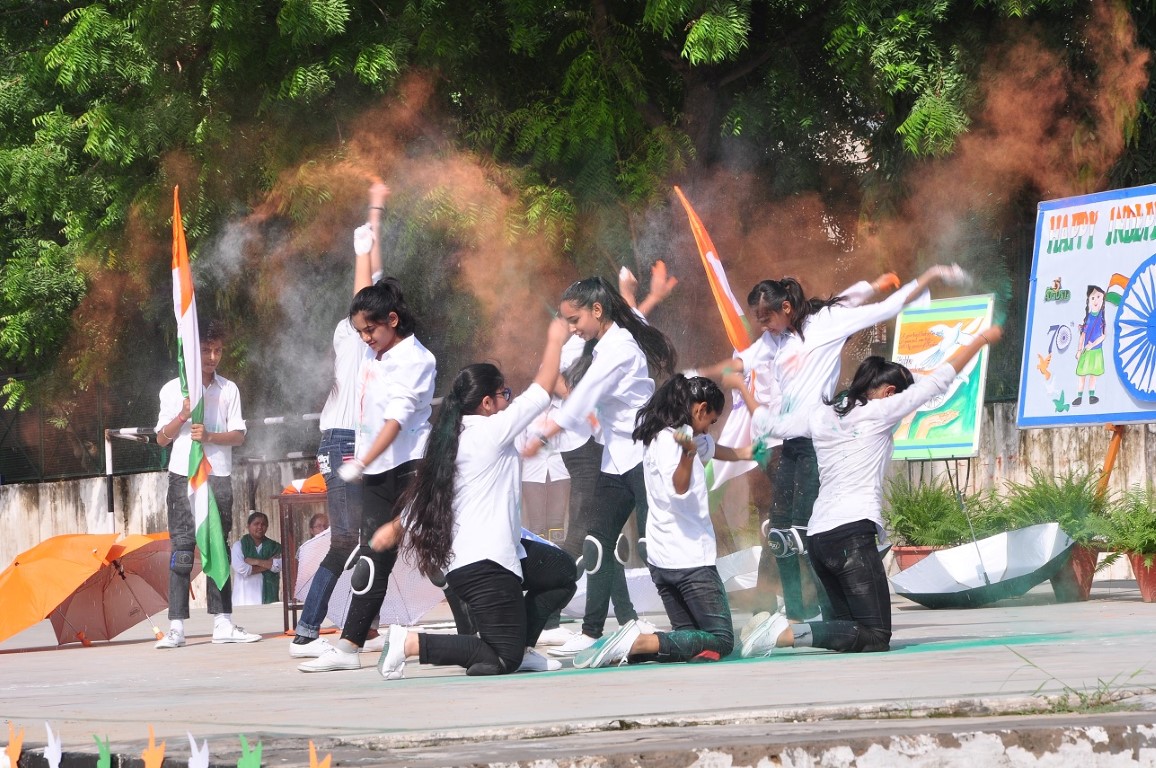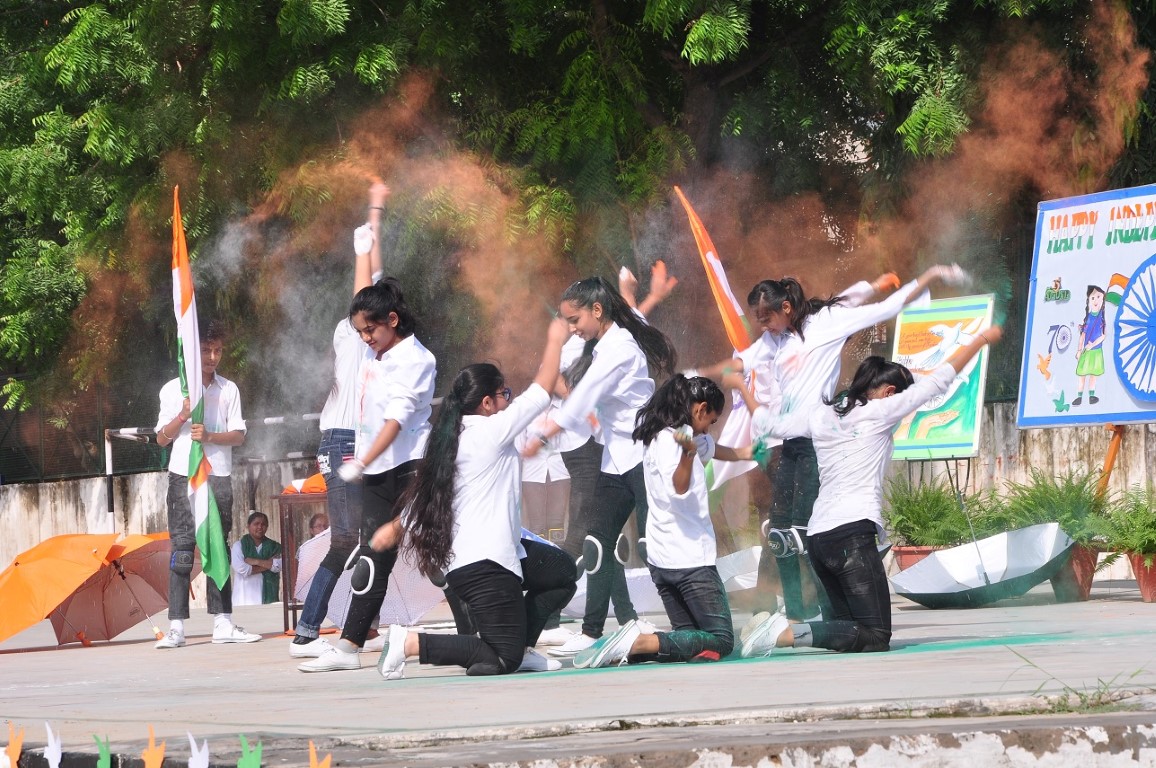 But probably what excited the students the most was the Prize Distribution Ceremony that was held to felicitate all the winners of the various Competitions that took place throughout the week. The Awards, Certificates and Medals were conferred by the Principal upon the well deserving Josephians who had participated wholeheartedly and enthusiastically.
Principal Ms. Chawla addressed the staff and students, thanking everyone who had gathered there in an attempt to show solidarity towards the Nation. Taking inspiration from our Honourable Prime Minister Narender Modi's various policies, she went on to motivate the students to be ardent contributors towards spreading goodwill in society which is the need of the hour, seeing the times of strife nowdays. She reminded the Josephians to remain steadfast in their duty towards their Nation by being good citizens. She also highlighted the contribution of every member of the Josephian family towards the 'Rally for Rivers' – a new programme adopted by the school.
A special screening of the movie, 'AIRLIFT' was held for teachers, which added to the fervour and sprit of the occasion.
The ceremony was bought to a conclusion with the rendition of the School Song.