DTE has announced the final seat allotment for admissions in Polytechnic Colleges of Telangana and the students can now check Polycet seat allotment from the official website tspolycet.nic.in. Those allotted a seat under TS Polycet counselling will have to download Polycet allotment order and follow the admission guidelines to secure admission in the allotted seat. More details on Polycet counselling and seat allotment in the next paragraph.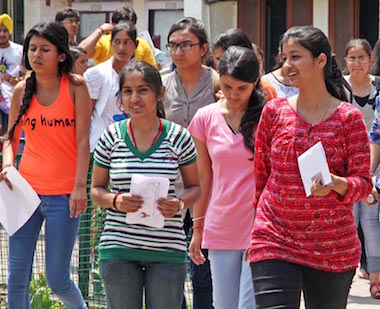 The State Board of Technical Education and Training, Telangana had conducted the Telangana State Polytechnic Common Entrance Test (TS POLYCET) on 22nd April and as much as 1,28,889 students took the entrance test. The results of Polycet were declared on 6th May and the qualified students were asked to participate in TS Polycet counselling so as to secure admission in one of the desired courses in Polytechnic Colleges.
Polycet counselling process includes certificate verification and option entry, based on which the seats are allotted to the students. The counselling is undertaken by the Department of Technical Education, which had declared the Polycet seat allotment results for first round on June 10. The students allotted a seat as per Polycet seat allotment 2017 were asked to report at the allotted institute and complete the admission formalities. DTE also announced that a final round of allotment will be conducted for left over seats and accordingly the process commenced earlier this week.
The students were instructed to get their certificates verified on July 12 and exercise the options of desired programmes in Polytechnics. The students had to enter the fresh options as the options entered in the first round were cancelled. The option entry for final round of Polycet counselling ended on July 13 and the seat allotments have been declared today. The students can check their respective allotment status after signing into the Candidate's Login. To download Polycet allotment order, the students will have to login at the official website tspolycet.nic.in through the registration details.
After getting the Polycet allotment order, one should pay the requisite fee and report at the allotted Polytechnic on the date mentioned in the allotment order. If one fails to report at the Polytechnics within the stipulated time, the seat allotted to him/ her will be cancelled. There are around 60,000 seats in 58 government & nearly 150 private aided/ private/ 2nd shift polytechnics in Telangana.