GMP TVS Showrooms & Automated Workshops inaugurated in Chandigarh & Zirakpur
newznew (Chandigarh) : TVS Motor Company Limited, the third largest two-wheelers manufacturer in India, opened three new outlets in Chandigarh tricity today. The brand new showrooms and automated workshops were inaugurated with much fanfare at three locations — GMP TVS showroom at SCO 375-376, Sector 35-B, Chandigarh; GMP TVS automated workshop at Plot No. 128, Industrial Area, Phase 1, Chandigarh and GMP TVS Showroom-cum-Workshop, NH-1, Delhi Road, Zirakpur.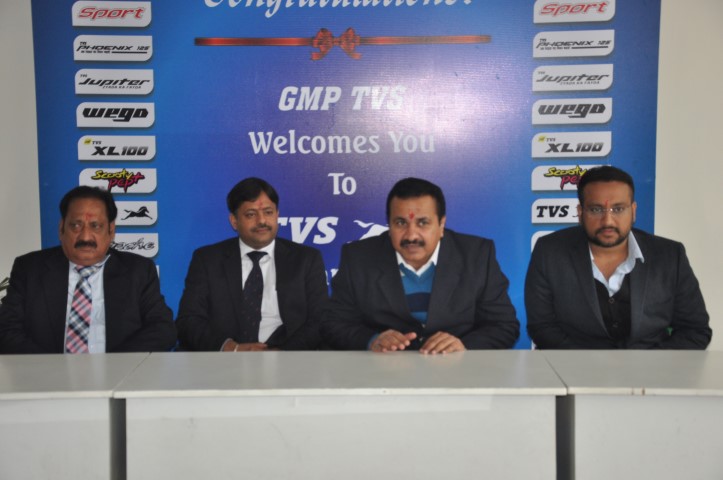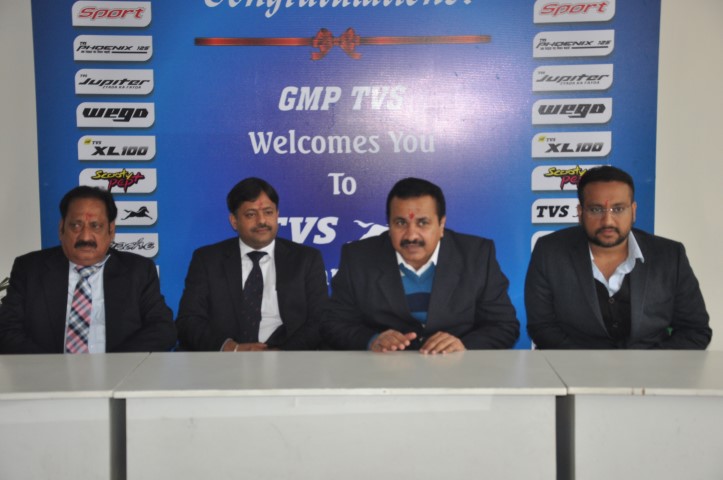 The showrooms and workshops were inaugurated by Mr U B Pandey, AVP Sales and Regional Business Head(North), TVS Motor Company. Details of the expansion & future business plans of TVS in North India were given by Mr. Pandey in a press conference convened at GMP TVS automated workshop in Chandigarh's Industrial Area Phase 1. Owner of GMP-TVS Mr Swarup Singh & its MD Ramanjit Singh Jajuha were also present in the press meet. Arvind Gupta, Regional Manager, TVS Motor Company too was part of the press conference.
U B Pandey, AVP (Sales) & Regional Business Head(North) said, TVS Motor Company said, "TVS is the only two-wheelers company which has the complete range of motorcycles, scooters and mopeds. We are eyeing the North Indian market seriously & have gone in for establishing a strong dealer & service infrastructure in collaboration with GMP—a known & trusted player of Chandigarh under this plan."
Swarup Singh, owner, GMP TVS said, "I am pleased to be associated with this high value brand of two-wheelers, which is known for quality product and after sales services. All the latest models of TVS motor bikes, mopeds and scooters will be made available at our showrooms and I will personally ensure the quality services to our valued customers at the automated workshops."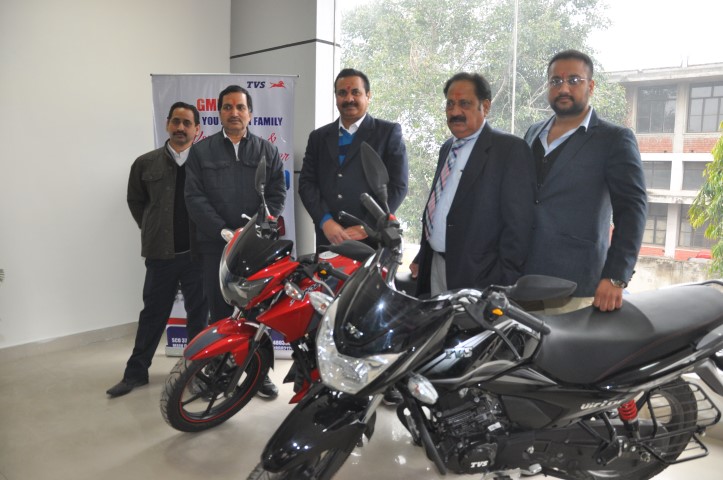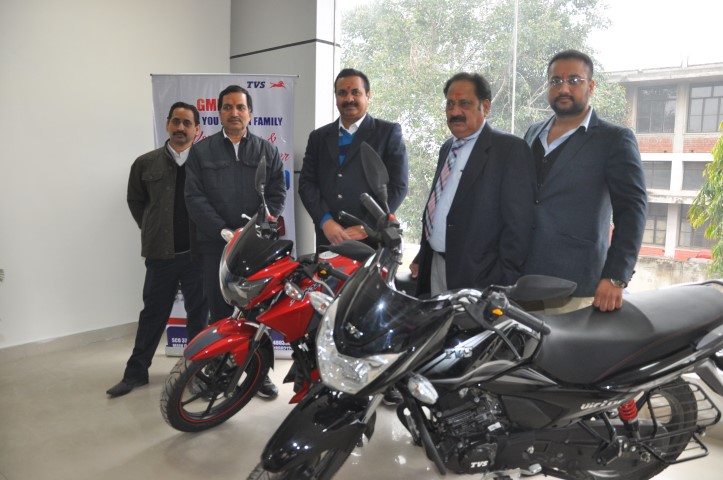 TVS Motor has a wide range of two-wheelers, including Apache Series RTR, Phoenix 125, Victor, StaR City+, Sport, Max4R (motorcycles), Jupiter, Wego, Scooty Zest 110, Scooty Streak, Scooty Pep + (scooters) and XL 100, XL Super, XL Super Heavy Duty (mopeds). The company has four manufacturing plants, three located in India (Hosur in Tamil Nadu, Mysore in Karnataka and Nalagarh in Himachal Pradesh) and one in Indonesia at Karawang.
TVS Group spans across industries like Automobile, Aviation, Education, Electronics, Energy, Finance, Housing, Insurance, Investment, Logistics, Service and Textiles. JD Power Survey awarded TVS Motor Company as "No. 1 in Customer Satisfaction".