Aimed at providing seamless and last mile connectivity around the NCR region, Uber, the ridesharing app that connects riders with drivers to provide convenient, reliable and affordable rides at the push of a button, today announced the launch of its bike-sharing product, uberMOTO, in Noida and Ghaziabad. With the service already being active in Gurgaon and Faridabad, this launch now provides a quick, easy and affordable way to travel around the NCR region.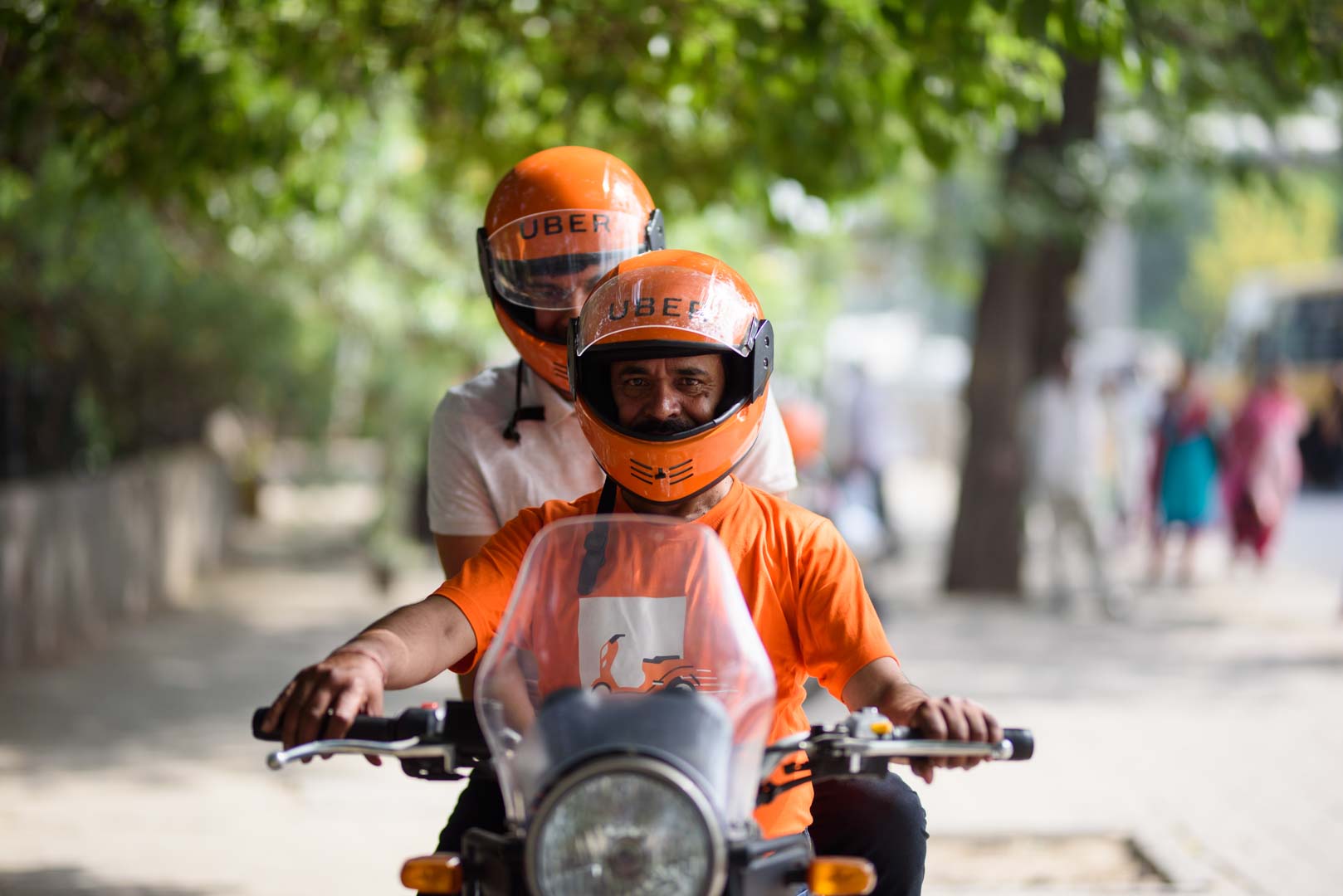 Re-affirming Uber India's commitment to bring bikesharing to more and more cities in India,  uberMOTO is now available in 7 cities – Faridabad, Gurgaon, Noida, Ghaziabad, Hyderabad, Jaipur and Ahmedabad. UberMOTO is also celebrating its one year anniversary in India this July, completing over 2 million trips so far- a milestone for the company.
uberMOTO gives riders an affordable and convenient motorcycle ride at the push of a button, through the Uber app. Riders receive driver and bike details just as they do for other Uber rides, as well as all standard safety features before, during and after the ride including GPS tracking, two-way feedback and the ability to share trip details with family and friends.
How uberMOTO works:
Download the Uber app for iOS or Android and create an Uber account
Select uberMOTO in the app, enter the pickup location and payment method, and request a ride; receive driver details — name, photo and details of the motorbike.
uberMOTO drivers will have one helmet for the rider, and all riders and drivers must wear a helmet, as per the law.
At the end of the trip, pay by cash, credit/debit card or mobile wallet and receive an electronic receipt via the Uber app.
uberMOTO will be one of the most affordable transportation options in the city, with fares as low as Rs.10. While the service is limited to certain parts of Noida and Ghaziabad for now; Uber intends to scale the service across more areas of these cities in the coming time.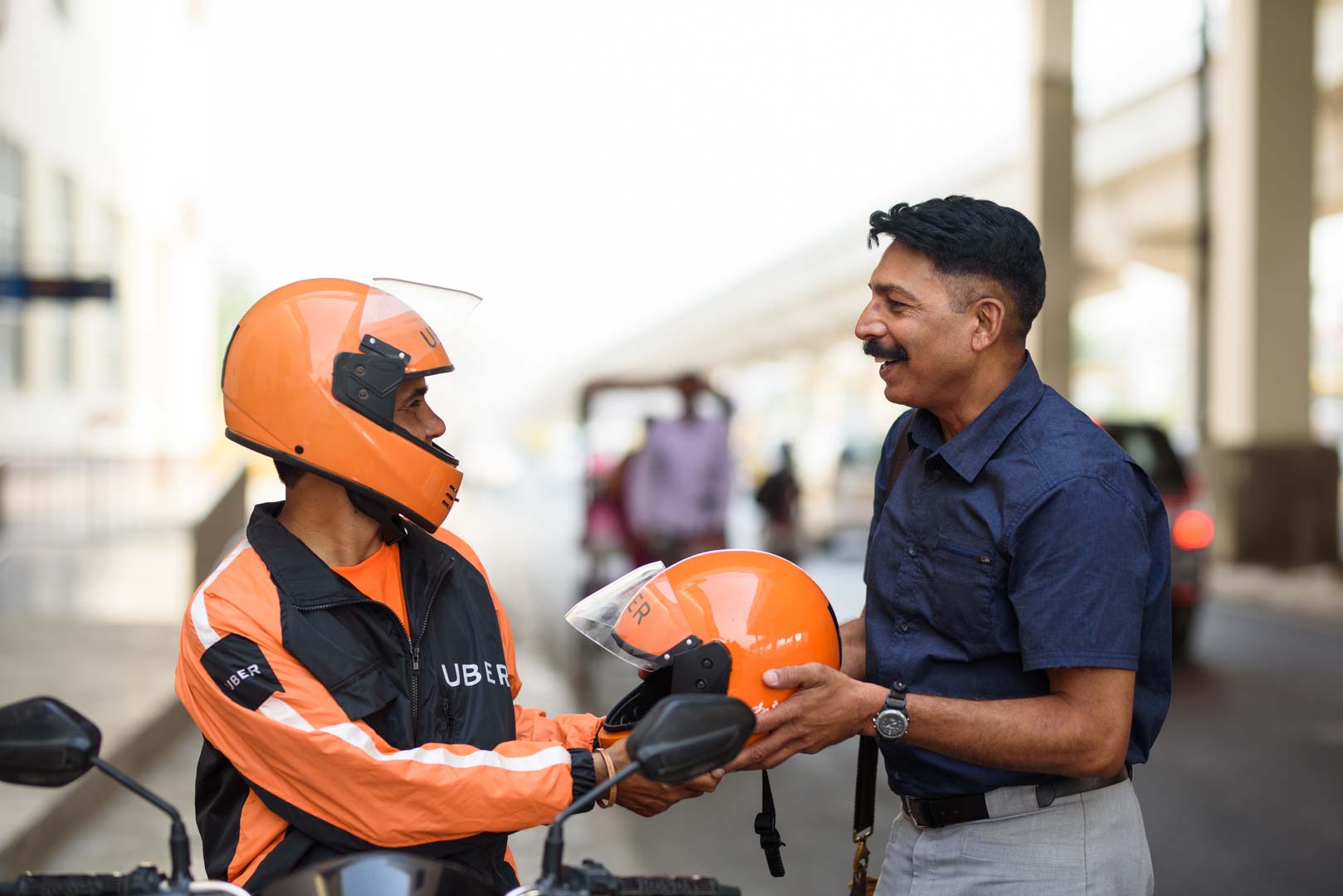 uberMOTO has been successfully running in the Southeast Asian countries of Indonesia and Vietnam, and is especially well-suited for first mile/last mile connectivity, getting people from their homes or offices to metro stations and vice – versa.
To celebrate the success of uberMOTO and completion of 1 year, Uber introduced a Zip Zap Zoom Index, a round-up on how bikesharing has touched riders, driver partner and the cities in the last 12 months.
Here are some fun facts:
Riders from 181 cities across the world booked a ride on uberMOTO in India
A female rider in Gurgaon took the highest number of rides, accounting for 1393 trips in one year
A single driver partner in Gurgaon has taken 5573 trips in the last one year
Every 18 seconds an uberMOTO ride is requested in Hyderabad
Kalupur Railway Station is the top destination for uberMOTO in Ahmedabad   
In Jaipur, no new vehicles have been added ensuring better asset utilization of existing two-wheelers, in an effort to reduce congestion in the city
One out of every four trips on uberMOTO are to/from metro stations in Gurgaon