As a part of its digital Initiatives SIDBI had positioned www.udyamimitra.in as an universal loan portal easing access to credit and handholding services for MSMEs, whereas, www.standupmitra.in, a portal designed and managed by SIDBI was dedicated to the nation by Hon'ble Prime Minister, Shri Narendra Modi, along with Stand Up India scheme on April 05, 2016.  Presently, these portals have the complement of over 1.25 lakh bank branches connected and any MSME anywhere can apply digitally for MUDRA as well as other MSME loans upto₹2 crore (standardised application acceptable across).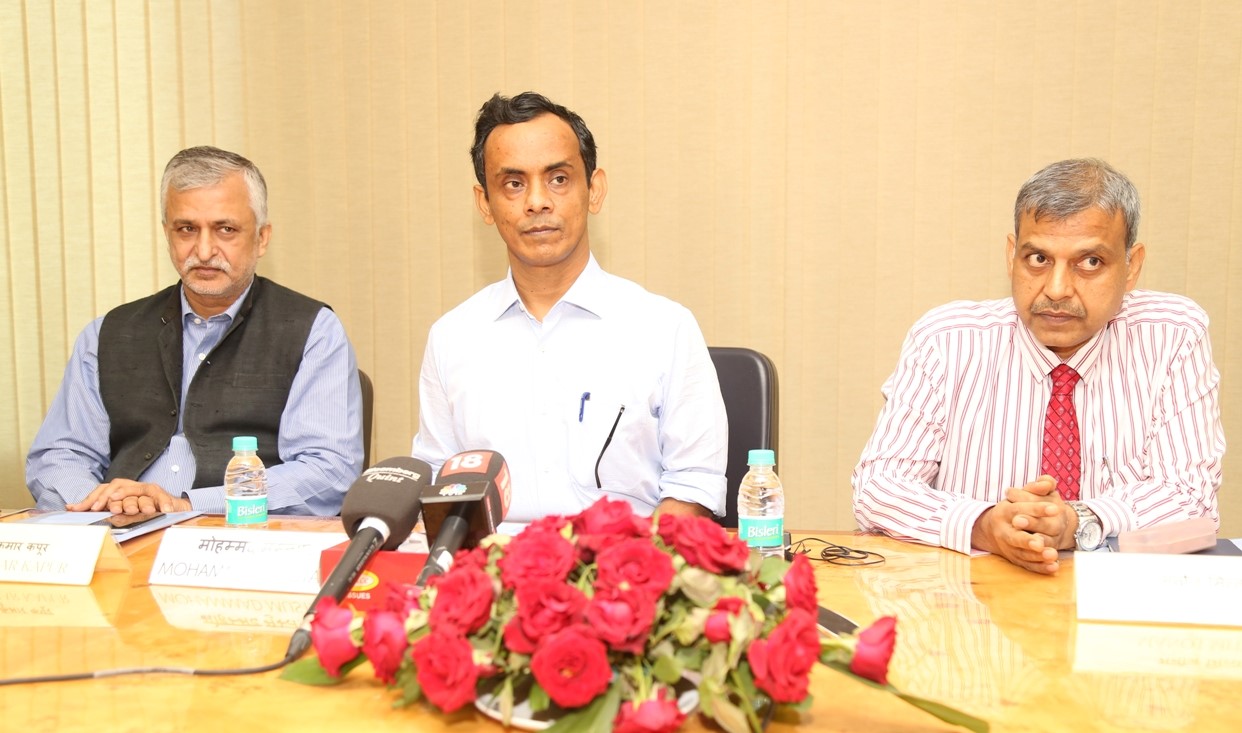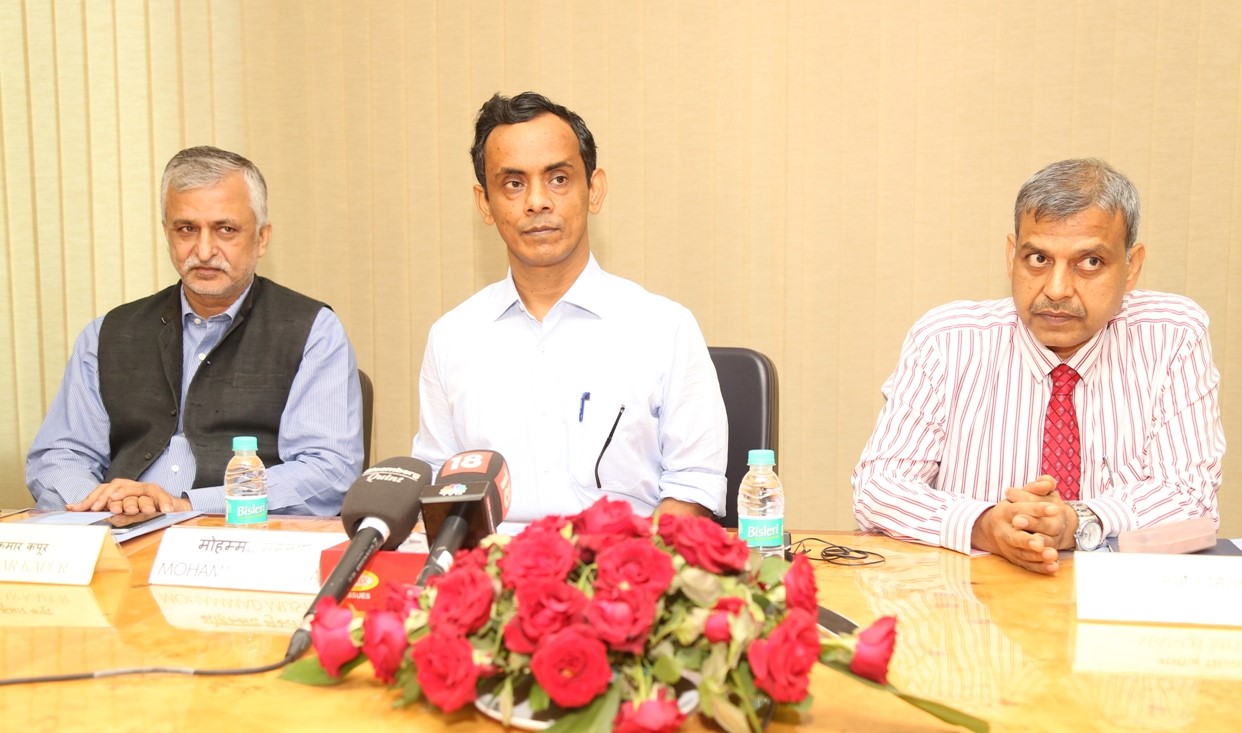 The aspirants can also seek handholding support on the portal from over 17000 agencies. The portal brings transparency and competition among lenders and removes the need to approach several banks individually. In the market place, any bank, other than those requested, can also pick up the application for sanction thus bringing in best option to MSMEs.
During the press meet on Udyamimitra portal and TreDs on October 26, 2017, Shri  Mohammad Mustafa, IAS, Chairman and Managing Director, SIDBI also unveiled the new Corporate logo of SIDBI .
The new logo signifies the catalytic role of SIDBI in making the MSME sector, vibrant, dynamic, responsive with inclusive growth at its core. The underlying philosophy of the logo is "dynamism", which emphasises SIDBI's dynamic approach towards MSME ecosystem. The new logo is a combination of two colours, green and blue with a small purple shade. The colour Blue symbolises trust, loyalty, confidence, stability and depth while Green symbolises life, nature, environment.   The shapes in the logo symbolise human beings, emphasising the importance being accorded to the youth, new age entrepreneurs and our own staff.   The intersection of the above two symbolises the intermingling of the human with nature. A small purple dot symbolising the rising ambition of the entrepreneurs completes the story of the entrepreneurial spirit.
Present features of the portal
It is mobile enabled and provides Self Assessment Module (auto assisting in categorization. i.e. scheme-wise or as trainee or ready borrower). It provides access to e Tools viz. auto estimation of Working Capital, rule engine for tagging CGTMSE/NCGTC eligibility, auto categorisation of responsive Handholding Agencies and so on. Audio Visuals in 10 languages etc.. The portal sends various information on MSMEs from time to time to registered users. The portal allows loan application to be perused and picked-up by multiple lenders and its tracking by the applicant, revisit/add application, etc. It also allows applicants to apply for subsidy under Special CLCSS along with loan application, facilitates communication through messaging between applicant/ bankers/handholding agencies as also monitoring agencies like LDMs, SLBCs etc. with the stakeholders. It provides a customized dash board for each stakeholder with summary and detail information alongwith standard reports, e-alerts, SMS etc. for realtime MIS and tracking. The Events and Calendar feature has the capacity to capture all MSME related events in India and allows handholding agencies to showcase their events, facilitating aggregation.
Besides 72000+ registrations, 14800 online applications have been lodged on the portal. Out of these over 2500+ loans have been sanctioned online so far by PSBs, private banks, RRBs, etc.  Around 23000 handholding requests have been successfully handled through the portal.
Having established the efficacy of the portal as a transparent and cost effective medium for MSME to access loans from banks, revamped version of the portal is planned to leverage the experiences to create and implement now a much larger platform to transform the digital landscape for MSME loans. Now new age FinTechs, NBFCs , SFBs are being onboarded on the platform for enhancing flow of credit to MSMEs.
Udyami mitra endeavours to enable access to contact less loans, convergence with different agencies(including state/central subsidy agencies), co-lending, wholesale capital access to lenders from SIDBI as well as MUDRA.