ULLU Kamar Ki Naap Charmsukh All Episodes Watch Online Star Cast & Actress Name: Ullu is all set to entertain the viewers with another sensational and erotic web series. Yes, the makers know how the viewers anticipate the new Hindi series on the video streaming platform.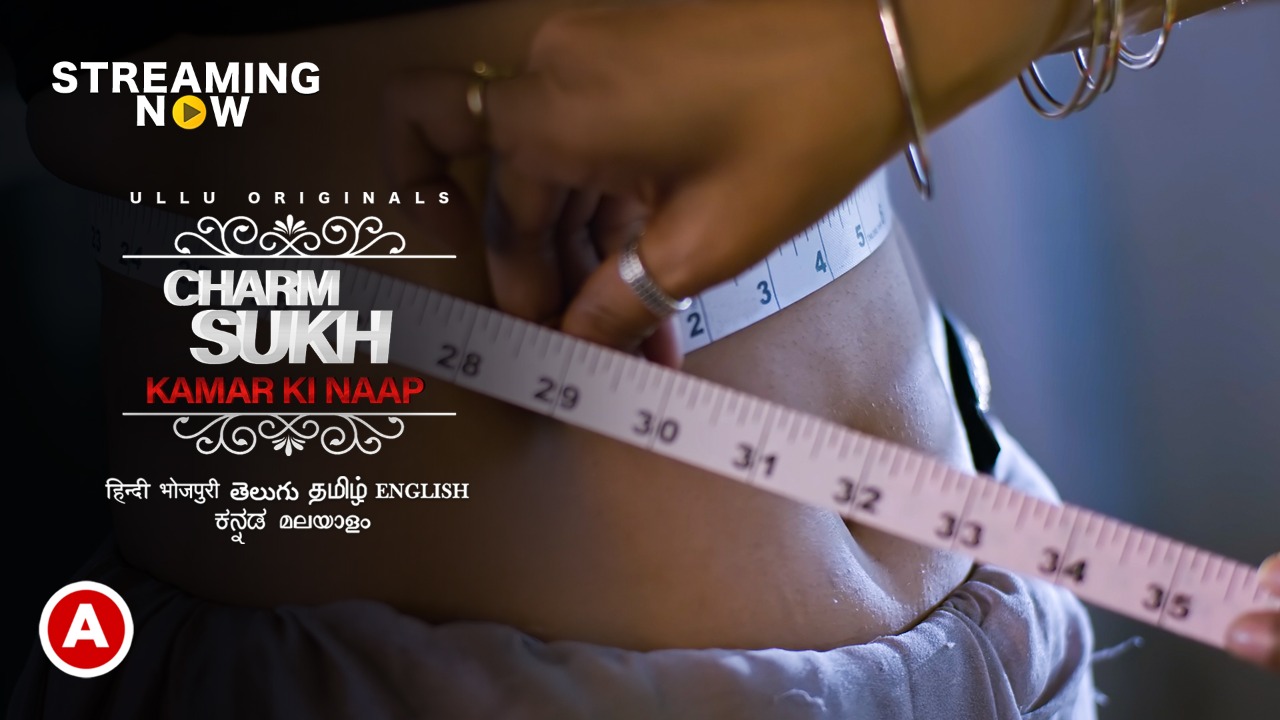 Well, to end their wait, it is all set to release one more entertaining series titled "Kamar Ki Naap | Charmsukh".
The trailer has already been dropped by the creators on YouTube that has managed to gain a lot of attention already. People are talking about the possible storyline and what would they get to see in here. We have brought all the exclusive details of the series such as release date, cast and more. Kamar Ki Naap | Charmsukh
Watch Kamar Ki Naap
Web Series Name:- Kamar Ki Naap | Charmsukh.
Release date:- 15th October 2021, Friday.
Time:- 12 PM IST
OTT Platform Name:- ULLU.
Kamar Ki Naap | Charmsukh Storyline
As the title of the series Kamar Ki Naap | Charmsukh Plot already suggests, the web series circulates around the character of a newlywed couple. The pair has recently gotten married and started their new life. Although the new bride has to face some problems as her family expects her to learn tailoring well so that she can help the family in earning.
Despite her attempts to do well in her new task, she fails to learn the things. The bride faces problems during her learning procedure and tells about it to her husband who suggests she meet a young and talented girl named Chinki.
The actress agrees to meet her and starts learning the new work. However, Chinki touches the new bride while taking her measurements. Surprisingly, she likes the feeling. Meanwhile, the new bride also happens to like those touches. They forget about their realities and get lost in each other.
While they were getting intimate, the bride's husband catches them and get surprised. Seeing the husband found out about them, the bride assures him that nothing like this will happen again. However, she gets shocked when her husband tells her that it will indeed happen again.
Kamar Ki Naap | Charmsukh Release Date
Now, what the husband is hiding and what has he been planning. The story will be revealed in the series only. The latest web series of Ullu Kamar Ki Naap | Charmsukh Release Date is decided to be on Friday, October 15, 2021. The excitement is evident in the fans who are eagerly waiting for the release of the new series and some sensational episodes.
However, apart from the release date and the plot, nothing much such as the actress name, age and other personal details have gotten revealed yet. We will let you know once we get any information about it. Till then, keep following our site to get updated with the arrival of such kinds of series.