newznew (Chandigarh) : "Worldwide every second, a lower limb is lost due to untreated diabetes. In India around 1-lakh amputations occur every year due to diabetes related disorders. Out of the 62-million diabetics in the country, 25% develop sores, ulcers and life-threatening infections on their feet at some point during their lifetime."
Eminent specialists & Director-Endocrinology , Dr. SK Mathur, and Plastic Surgeon  , Dr Rishi Dhawan stated this while addressing a press conference at Press Club here today to announce launch of a Comprehensive Foot Care Clinic at Max Super Specialty Hospital, Mohali.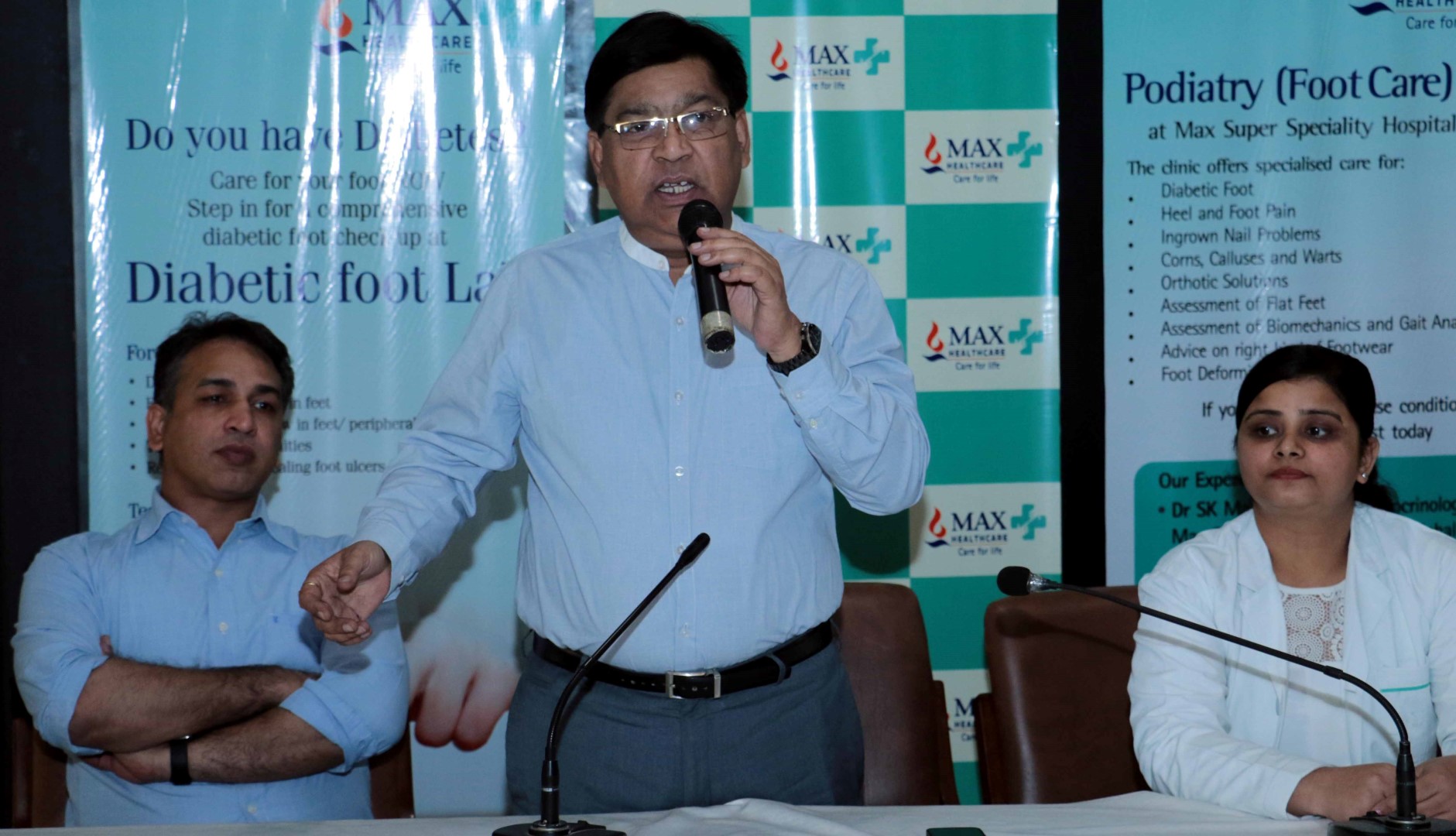 Sandeep Dogra, Senior Vice President and Zonal Head-Max Hospitals said that foot infection is the most common reason for hospitalization among diabetic patients, accounting for up to 25 % of admissions. It has been estimated that with awareness of risk factors and treatment by a multi – disciplinary team, up to 85 % of foot and leg amputations in diabetic patients can be prevented. The launch of the Podiatry (Foot Care) Clinic is a step in this direction to be able to detect these life threatening complications at the right time, asserted Sandeep Dogra.
The clinic under the supervision of Dr. SK Mathur and Dr Rishi Dhawan  will see an amalgamation of experience, knowledge and expertise of specialists who will discuss, deliberate and debate on diagnostics and therapeutic developments in diabetic foot management.
Dr Mathur said that diabetes can cause nerve damage which is also called peripheral neuropathy that reduces sensation in your feet. If you have neuropathy, you can have an injury or condition on your foot that requires medical care without even knowing it. Small injuries may become infected. Diabetes may also affect blood flow in your legs and feet, making it harder for cuts or sores to heal."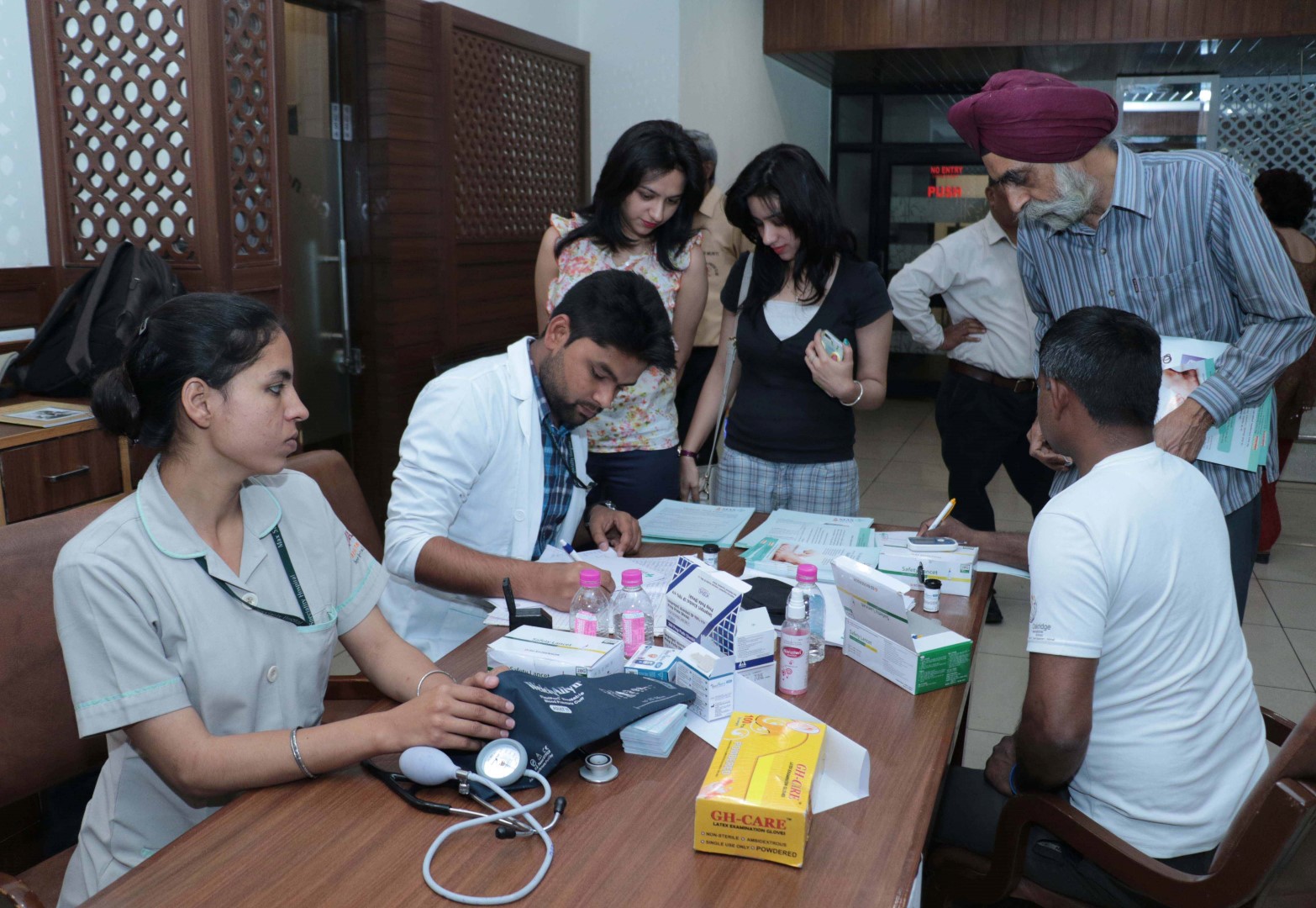 "A small infection can become very serious. Foot ulcers and non-healing wounds are the primary causes of amputation in people with diabetes. If treated on time, the patients can be saved from prolonged hospitalization, rehabilitation and more importantly, limb amputations."
Talking about symptoms, Dr Dhawan said that as a result of decreased blood flow to the foot, patient can feel pain in the feet while lying and relief of pain with foot hanging by the side of the bed, gangrene or blackening of toes or foot ulceration and swollen ankle or foot.