newznew (Chandigarh) :  Zee TV's tiny singing prodigies were thrilled to bond with their grandparents on India's No.1 singing reality show!
Grandparents are all about caring, warmth, wonderful stories and unconditional love. They are the founding stone upon which the entire family is laid. To celebrate this special bond every child has with the eldest member of a family, this weekend, 8 & 9th April at 9 PM, Indian television's No 1 singing reality show for kids – Amul Sa Re Ga Ma Pa Li'l Champs will have the 'Grandparents Special' episodes!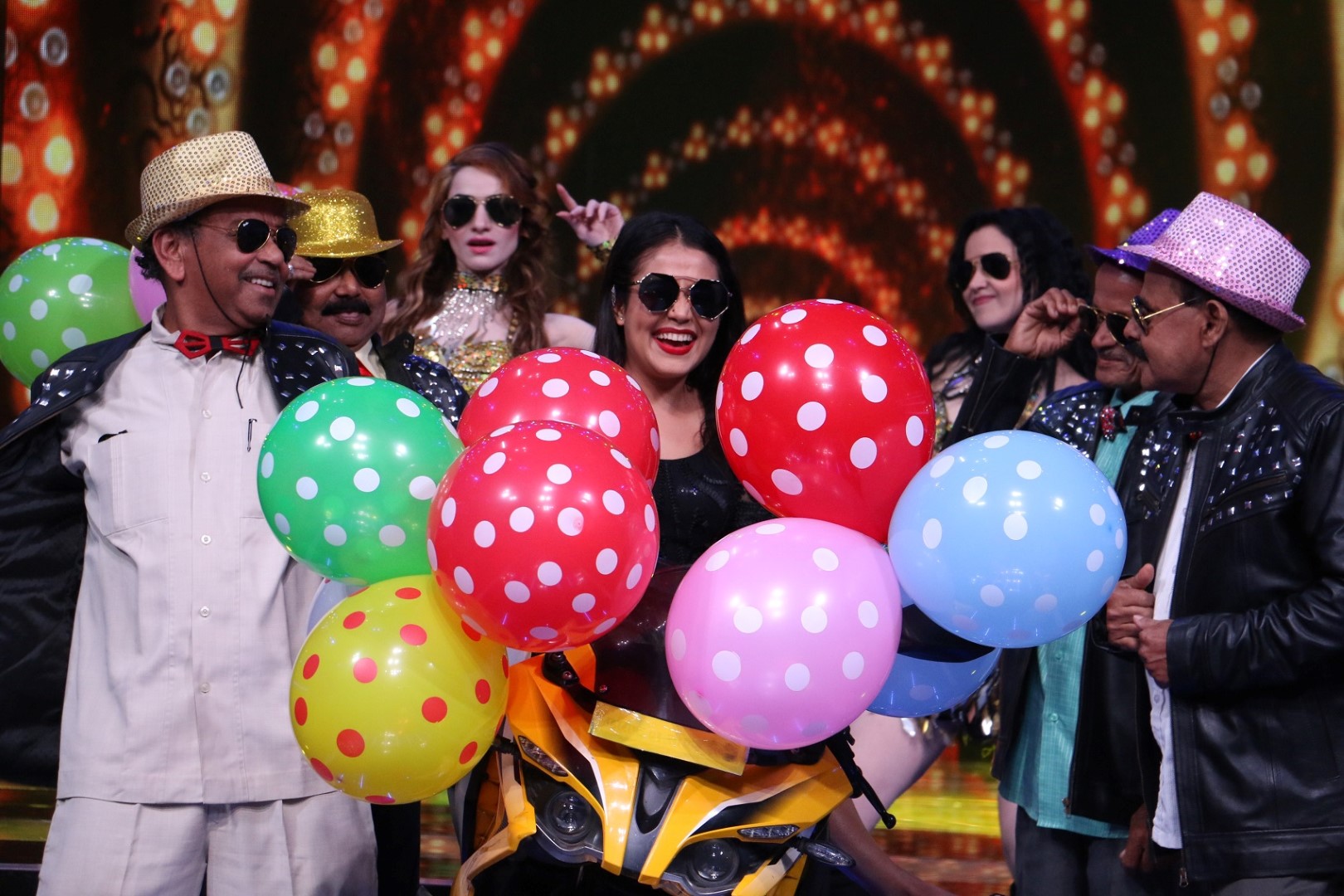 The episode started with quite a bang! While all the contestants were excited to meet up with their grandparents after such a long time, the first to take to the stage was Li'l Champ Riya Biswas, who sang 'Main Hoon Khush Rang Heena'. Li'l champ Utkarsh Wadkar gave a soulful performance on the romantic number 'Zalima' from 'Raees'. His grandparents who were present amongst the audiences were delighted to see their grandchild's live performance. Sonakshi Kar melted everyone's hearts as she sang her grandmother's all-time favorite song, 'Satyam Shivam Sundaram'. The queen of yodeling, Shanmukhapriya sang 'O Humdum Suniyo Re' and stunned the audiences with her fantastic performance. Beaming with pride, her mother and grandmother welled up with tears of joy. The fact that she had lost her grandfather touched a deep chord with mentor Neha Kakkar who got emotional as her grandmother was with them through all the hard times and now when she needs her the most, she isn't around anymore. Neha said if she were still alive, she could have pampered her with all the luxuries of life!
Well, that's not all! 11 year old Shreyan Bhattacharya sang 'Aayat' from the movie Bajirao Mastani. Mesmerized by his performance, mentor Javed Ali went up on stage and picked him up in his arms, giving him a tight hug and a peck on the cheek. He was left speechless as Shreyan added his own variations to an already challenging song. A sweet couple from the senior citizen's home in Mumbai came on the show to bless Shreyan as he performed. With their kids and grandkids abroad, whenever they see Shreyan on the show they feel like as if their own grandchild is performing. Other spectacular performances that wowed the mentors and jury included Rajshree Bag who sang 'Jhalla Wallah', Adnan Hussain who sang the very popular 'O Lal Meri Pat Rakheyo' and Dhroon Tickoo who sang 'Lift Kara De'.  
This weekend, on the 'Grandparents Special' episodes, the audiences will witness some spectacular performances delivered by the little singing prodigies. All in all, the beauty of this special episode lies in its ability to showcase the lighter, fun-filled moments as well as the depth of the attachment children feel towards their grandparents!
On Saturday– Sunday, 8th, 9th April at 9:00 PM watch Sa Re Ga Ma Pa Li'l Champs Grandparents Special
Stay tuned to Amul Sa Re Ga Ma Pa Li'l Champs every Saturday and Sunday at 9 PM, only on Zee TV.